*HEDGE FUNDS CARE AND SAN FRANCISCO 49ERS FOUNDATION HOST 7th ANNUAL DINNER TO RAISE MONEY FOR CHILD ABUSE PREVENTION CHARITIES
---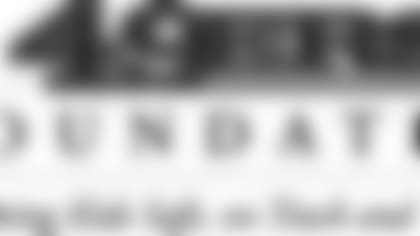 Hedge Funds Care will sponsor the Seventh Annual West Coast "Open Your Heart to the Children Benefit" at the Yerba Buena Center for the Arts on Thursday, March 20th at 4:30 p.m. The event will feature silent and live auctions, along with wine tasting from premier Napa and Sonoma Valley vineyards.
San Francisco 49ers Co-Owner, John York, will join current 49ers players and coaches including Head Coach Mike Nolan, 49ers center Eric Heitmann and linebacker Manny Lawson, and 600 people from the West Coast hedge fund industry at this year's dinner, which is well on its way to raising more than last year's event.
Funds raised by the event will be used to provide grants to existing organizations that address the prevention and treatment of child abuse in the Bay Area.
After last year's event Dr. Bart Grossman from the University of California at Berkeley School of Social Welfare helped Hedge Funds Care allocate funds raised to the following designated agencies: Asian Perinatal Advocates: CALICO Center: Children's Hospital Oakland: Community Violence Solutions: Compass Community Services: Edgewood Center for Children and Families: FamiliesFirst: First Place Fund for Youth: La Casa de Las Madres: La Clínica de La Raza: The University of California San Francisco: Child Trauma Research Project: San Francisco Child Abuse Prevention Center: San Francisco Court Appointed Advocates: Summer Search Foundation, San Francisco: and The Link to Children.
The co-chairs of this year's "Open Your Heart to the Children Benefit" are Rimmo Jolly, Managing Director of Citigroup, and Ben Slavet, the CFO of Ascend Capital.
"We are excited to host this event in San Francisco and to partner with the 49ers Foundation for the seventh time," Jolly said. "Last year's event was a tremendous success, raising more than $1,000,000. We look forward to the continued support of the hedge fund industry for this very worthy cause."
Hedge Funds Care is an industry alliance formed in 1998 with the sole mission of raising funds to prevent and treat child abuse. To date, the group has raised more than $27 million nationally. In addition to the dinner in San Francisco, Hedge Funds Care also holds events in Atlanta, Boston, Chicago, Denver, London, Toronto, Cayman Islands and New York.
Money will be raised through dinner donations and a silent auction. Table prices are $15,000 for a table of ten seats. Individual tickets are available for $1,750. For benefit information, please call Dan Butchko at 212-967-0322 *336.
About the 49ers Foundation
The San Francisco 49ers Foundation is the non-profit community funding arm of the San Francisco 49ers. Now in its 16th year, the San Francisco 49ers Foundation supports development programs for underserved youth that keep them safe, on track and in school. A significant portion of its funding goes towards family violence prevention programs and activities that teach youth leadership and respect. For more information, visit www.49ers.com.