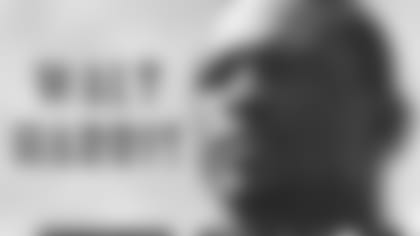 Who better to provide a veteran perspective on training camp than Pro Bowl cornerback Walt Harris? After all, he's been through more than a dozen of them, and at different spots too after having played with the Bears, the Colts, the Redskins and now the 49ers.**
We checked in to the team hotel on Saturday afternoon and things have been going well so far. We're right around the corner from the facility so it's a pretty good setup for us. We really spend very little time at the hotel. We're pretty much on the go, back and forth a lot during the day.
When I was in Chicago we had camp at Platteville, Wisconsin, and then with the Colts we were at Terre Haute and then in Washington we stayed in Ashburn at the facility so I've done my fair share traveling for training camp.
When you are at a hotel you don't need to bring much with you because your room pretty much has everything, so I brought my speakers to hook up for my i-Pod and I brought some books to read, and my bible. Right now I'm reading a book by T.D. Jakes. It's a good book and it's really instrumental in helping us learn who we are as men. I've just gotten into it the last few days and it's something to mediate on.
Things are going good so far. The team is really starting to gel together. The soreness is kicking in a little so we are trying to grind through these hump days but for the most part, guys are coming together and looking good on both sides of the ball.
Coach Nolan runs the camp a whole lot better than other camps I've been in, especially for a guy like me being in the latter part of my career. He really takes care of our legs and does a great job for the whole team with the scheduling. We only had one two-a-day with pads in both practices and he does a good job of scaling down some things when we need. That really helps the guys recover a whole lot better.
For me and a few of the other vets, Coach usually has us going once a day and that's tremendous. When you have a coach who understands and does that for you to keep your legs fresh, it really helps you focus a little better, practice a little better, and give a little more out there. He did that for me last year too, and it has definitely helped me out over the long run.
Ashley Lelie and Darrell Jackson are guys who have done it before, they understand winning and what it takes so you already know what you are getting in them, but to actually have them out there now making plays, it just makes the offense that much better, pushes the defense and makes us an overall better team.
I did get a pick the other day, which felt good. Early on, at least me, I want to touch the ball some kind of way. To be honest, I'm adamant about wanting to get picks or at least break up some passes and I get ticked if I don't get one every three days or so. Our whole group competes in the secondary hard for those. The coaches keep tabs of PBUs, interceptions, and fumbles and that keeps it fun and keeps us pushing each other at all times.
We've got a few rookies in the secondary now and they are really looking good. They are getting better every day and they aren't looking like rookies. A lot of times guys come in and they are looking like they don't know what is going on but they are really keeping their heads in the playbook and come out prepared.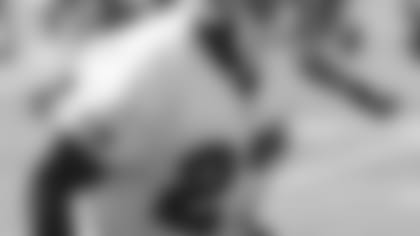 I don't really ask the guys to do much. I might ask one of the rookies to carry my cleats and helmets in so I can sign some autographs but that's usually it. It was a while back, but I think I got off light with the guys when I was a rookie so I try to do the same. With me being a first-round draft pick in Chicago, they depended on me and I think they felt sorry for me and took it easy on me because I was learning so much all at once. I got lucky because the following years, guys coming in had it really hard. All I had to do was bring the donuts early on Friday mornings. That was a little tough, but nothing like some guys had.
In between practices, I just try to put back the necessary carbs back in my body, get in the cold tub, and try to rejuvenate my legs. Getting in the cold tub is very tough, especially for the first few minutes. It's very tough, especially if you've never done it before. After a period of time, your body starts to adjust to it but trying to adjust to that cold is extremely unbearable at first.
Other than that I just try to get off my feet and really make sure I'm thorough with my stretching.
We don't get too much time in between practices because we usually lift in between and as well, so by the time we shower and dress, you go eat and have about 30 minutes or so. Trying to get a 30 minute catnap isn't always that good for you because you get scared that you might wake up late.
I usually use my time to call home and check in with my family. Since they are on the east coast, the schedule is hard sometimes but I try to touch base with them and then I just relax in my bed back in the room over at the hotel.
Tonight we don't have meetings and I'm going to sleep! I might go to my home for a split-minute and clean up some things but for the most part I'm going to rest, make some phone calls and that's about it.