In their 25th anniversary year, the 49ers Gold Rush cheerleaders will unveil new uniforms this Saturday night when the 49ers host the Green Bay Packers at Candlestick Park.
It's been five years since the squad updated their uniforms, but Gold Rush director Erin Olmstead believes the new costumes have been well worth the wait.
"We're really excited to have a fresh look for the Gold Rush on the field. I think this uniform is going to be the best one we've ever had," Olmstead said.
The costumes were designed and manufactured by Angela Twitero of Angela King Designs. Twitero was a member of the Gold Rush from 1983 to 1989, before serving as the Gold Rush director for another five years. Since then, her design company has become one of the most recognized manufacturers of cheerleader costumes in the nation.
But given Twitero's background with the Gold Rush, helping re-create a new look for the Gold Rush was something she felt extremely rewarding.
"The uniforms are near and dear to my heart," Twitero said. "We gave them an intricate design, and it sets them apart."
One of the most notable changes in the uniform was borrowed from an older version of the Gold Rush costumes. Twitero said it was Olmstead's idea to bring back the suede fabric that was part of the uniforms in the beginning years of the Gold Rush.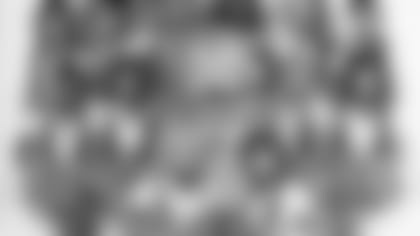 "Erin wanted to bring back the suede and mold the look from back then to a current look," Twitero said. "We put a lot of things together for this design. I was trying to accomplish something that maintained their identity and carried over so they didn't lose their entire image with the switch."
The collaborative effort between Olmstead and Twitero consisted of six months of hard work as they designed a number of different sketches that evolved into prototypes and eventually, the final product.
Once the costumes were completed, an employee from Angela King Designs flew out to the Bay Area to hand tailor the new uniform for each of the 32 Gold Rush members.
The uniforms arrived in the last few weeks, and the Gold Rush members seemed extremely pleased with the updated look.
"They loved it," Olmstead said. "They were very excited to see them and they all screamed when we unveiled it to them."
Olmstead hopes for similar excitement from the 49ers Faithful when the uniforms are unveiled for the first time in public during the pregame festivities Saturday night at Candlestick Park.