Here are your top storylines for Thursday, April 2.
Get to Know Linebacker Joe Walker
On March 24, the San Francisco 49ers signed linebacker Joe Walker to a one-year deal. Walker was originally drafted by the Philadelphia Eagles in the seventh round of the 2016 NFL Draft. In four NFL seasons with the Eagles and Arizona Cardinals, Walker appeared in 42 games and registered 82 tackles, one pass defensed and one forced fumble. Click here to learn more about the 49ers newest linebacker.
49ers Coordinator of Nutrition and Team Dietitian Shares Healthy Eating Tips
Want to know what the 49ers eat? Jordan Mazur shares the fundamental healthy eating tips and tricks everyone should know. Follow along with Mazur's new series 'Niners Nutrition' as he discusses a wide range of topics from the best freezer foods you can buy and ways to refuel your body after a workout, to breaking down the individualized meal plans of 49ers players.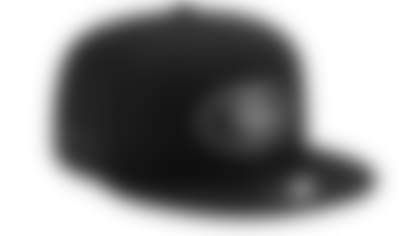 49ers Debut 2020 Draft Hats
The 49ers released the design for their draft hats. Check out the designs and other official gear here.
WON Monthly Magazine: April 2020
The WON online magazine provides members with insight to the team featuring columns from coaching staff, player spotlights, event recaps and a look back at iconic historical moments. This month, the magazine features offensive lineman
Laken Tomlinson, tight ends/assistant head coach Jon Embree and addresses the organization's response to the COVID-19 pandemic.