The 49ers offense put up 31 points on Detroit last week, reason to celebrate for an offense that scored an average 13.7 points per game in 2007, but the unit wasted little time savoring Sunday's success. Instead, the offense is focused on the big plays and scoring opportunities that eluded them in the game.
Offensive coordinator Mike Martz cautioned his team about allowing those missed opportunities to be viewed as acceptable.
"Those are the kind of plays that can end up making the difference and ultimately costing you a game," said Martz.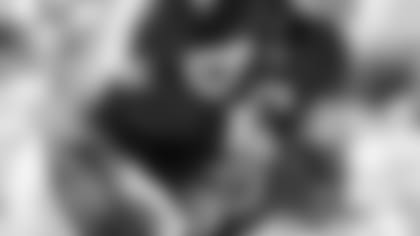 Tight end Delanie Walker was excellent on his 24-yard touchdown reception, but his holding penalty later in the game negated a DeShaun Foster 25-yard run play that would have set the offense up inside the 10. The costly infraction was one of those big plays that got away.
"We did leave some candy out there like some Jolly Ranchers and some Snickers," said Walker. "We should have got them, but that's why we are going to come in this week, prepare more and we're going to look at what we left out there on the field against Detroit."
Walker's teammate tight end Vernon Davis has likewise suffered a few fretful days following the failure two complete two deep balls in the win over Detroit.
The first pass ended up slightly underthrown and the Lions were able to knock down the ball. The second hit the tips of Davis' fingers and fell to the ground.
"I was so pissed off," admitted Davis of not making the catch. "JT O'Sullivan and I just weren't on the same page. The first one was underthrown and then the second one was totally on me because I slowed down. If I had kept running, I probably could have caught it and had a touchdown. Right when I don't do what I'm supposed to do, everything is right there. But, I just couldn't get that next inch."
O'Sullivan said even on the second throw that he wished he had held on to it a second longer to have given Davis more of a chance to separate from his coverage.
"That probably would have been the best thing," said O'Sullivan. "I probably played it a little fast."
The two worked additionally after Wednesday's practice on several downfield throws.
"We stayed out there today to work on some of those throws and I think we are on the same page," said Davis. "I can't wait for my next opportunity."
While Davis works on his own passing prowess in hopes of tying Walker with a touchdown reception, he's helping Walker to improve on his blocking – something Davis has been tremendous at this season.
"Blocking is about desire and want to," said Davis. "We know Delanie can run just like me, but if he can improve on his blocking, it gives us both more flexibility out there. When we go in a two tight-end set, we can really present some problems for a defense because we are both a threat to stretch the field. New Orleans is going to watch film and see Delanie screaming down field on one play and me screaming down the field on another play, or both of us going out in routes. When we are out there together, I think that's a pretty good deal for our offense because we are going to cause some headaches."
Walker had been non-existent in the passing game the first two weeks, but he saw more reps last week in practice and Martz clearly had it in mind to capitalize on the assets of his two top tight ends.
"We have got Mike Martz and I know what type of a coach he is," said Walker. "Martz has a strategy. I'm very psyched just to be out on the field and help out my team," said Walker. "If I can make a play, I'll make a play. If I got to block, I'll make a block. If I got to catch a ball and score a touchdown, that's what I'm going to do. I'm just happy to be here with the 49ers and to be involved with the offense."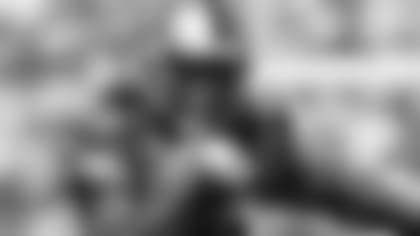 Martz has a track record for highly rated passing offenses, similar to the Saints number one passing offense, but right now, San Francisco is very balanced in its rankings. The unit is ranked 11th in the run and 12th in the pass.
"That's not necessarily all that common for Coach Martz's track record, but when you've got a running back like Frank Gore, you have to use him and I think Coach has done that," said Davis. "When your numbers show that you can move the ball on the ground or through the air, that's tougher for a defense to defend."
While Gore's been the workhorse in the run game, O'Sullivan has a host of players catching passes for him in the 49ers aerial attack. Eight different targets caught a pass in the Detroit game.
"I feel confident in the play call and the play call dictating where the ball goes. It's my job to get it to those guys," said O'Sullivan. "I think we have a lot of guys who can contribute and make plays. Hopefully we just keep growing and getting better with everybody finding their role and their niche and improving week in and week out."
The increased number of offensive playmakers, combined with a balanced attack should give the Saints some new wrinkles to consider this Sunday. That's a changeup after the past two years when New Orleans definitely had the 49ers number; the offense scored only ten points in each of the two prior matchups.
"When JT spreads the ball like that, where eight different receivers touch the ball, that really gives an eye-opener to the defense that we're going to play like the Saints," said Walker. "They're going to have to think about who they cover, because he's not just going to throw it to one person, he's going to throw it to multiple receivers. That can have the defense running around, figuring out who is going to get the ball."
And those few seconds of pause could help the 49ers score the kind of treats Walker said the team missed out on against Detroit.
Wednesday Notes:

RB Frank Gore and CB Walt Harris were held out of practice by coaching design.
WR Bryant Johnson rested today with a sore hamstring.
Safeties Keith and Michael Lewis both missed practice after suffering a knee and elbow injury respectively in Sunday's win over Detroit.
Safety Dashon Goldson (shoulder) and cornerback Donald Strickland (knee) were limited in practice.
CB Shawntae Spencer and T Jonas Jennings have been ruled out of Sunday's game. Spencer underwent surgery today to repair his torn ACL.
The Saints have a host of players on the injury report, but one plus for New Orleans was the participation of starting left tackle Jammal Brown in Wednesday's practice.
"Jammal practiced today," said Saints head coach Sean Payton. "I think he's going to be fine. He got a good amount of work in."