Led by a confident rookie quarterback, a physical running back and an upstart defense, the St. Louis Rams have won more games in 2010 than the past two seasons combined.
A 1-15 record in 2009 and a 2-14 mark in 2008 are things of the past. The Rams of 2010, currently at 4-4, find themselves tied for first place atop the NFC West. St. Louis will look to continue their growth in year two under head coach Steve Spagnuolo this Sunday when they travel to Candlestick Park to take on the 2-6 San Francisco 49ers.
The only downside to St. Louis' first-place start is the team's struggles away from home. The Rams haven't won away from the Edward Jones Dome in 2010, but remain intent on breaking a six-game road losing streak which dates back to Nov. 1, 2009.
With both teams needing a victory to improve their respective chances in the divisional race, Sunday's matchup should truly be a physical battle, especially with two of the NFC's premiere rushers in Frank Gore and Steven Jackson taking center stage.
Don't be fooled by all the headlines given to No. 1 overall pick Sam Bradford. Deservedly so, the rookie quarterback has thrown five touchdowns with no interceptions in his past three games (St. Louis went 2-1), but he still relies heavily on Jackson, a two-time Pro Bowler.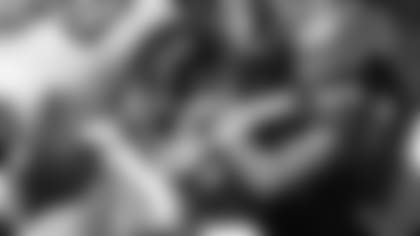 Jackson ranks 10th in the NFL with 676 yards and his 172 carries are third only Tennessee's Chris Johnson and Minnesota's Adrian Peterson. And although Jackson has only two rushing touchdown and an average of 3.9 yards per carry, he remains an integral part of the team's success, surpassing the 100-yard mark in three of his last four games.
In his own right, Bradford has completed 171-of-292 pass attempts with 11 touchdowns and eight interceptions, good for a quarterback rating of 75.9. But just like many rookies who have come before him, Bradford has seen heavy pressure. He's been sacked 17 times this season and will need protection against a 49ers defense which has 17 sacks of its own and is coming off a four-sack performance in London.
While Bradford and Jackson's play have been a constant for St. Louis, the team's receivers have been consistent as well, as in consistently being hit with season-ending injuries.
Three wide receivers including starters Donnie Avery and Mark Clayton have been placed on injured reserve. In their place, Danny Amendola (45 catches for 379 yards and two touchdowns) and Brandon Gibson (18 catches for 228 yards and one touchdown) have stepped up as replacements. So has tight end Daniel Fells, who has 20 catches for 188 yards and two touchdowns.
Up front, the Rams have a talented offensive line with last year's first-round pick (No. 2 overall) Jason Smith moving over to right tackle and this year's second-round pick Rodger Saffold (No. 33 overall) starting at left tackle. Center Jason Brown is another big name on the line and is in his second year with the club after signing with team in free agency from the Baltimore Ravens.
For awhile there, the St. Louis linebacking corps was all Ohio State Buckeyes. But with the emergence of veteran Bryan Kehl, the Rams started a non-Buckeye against the Panthers two weeks ago when they last played. However, middle linebacker James Laurinaitis (54 tackles, 2.0 sacks) and outside linebacker Na'il Diggs (23 tackles and one fumble recovery) remain in the starting lineup with Kehl likely to continue as a replacement at outside linebacker for Larry Grant in the team's 4-3 scheme.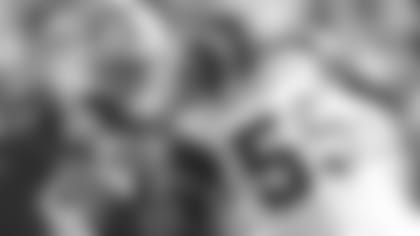 Laurinaitis like Saffold, has proven to be a solid second-round pick for St. Louis. As the No. 35 overall pick in 2009, the 6-foot-2, 247-pound linebacker has leads the team in tackles and is a leader on an emerging Rams defense which currently ranks 10th overall in yards, eighth against the run and 16th against the pass.
The rush defense has also benefitted from the strong play of defensive ends James Hall (27 tackles. 6.5 sacks and three forced fumbles) and Chris Long (16 tackles, 4.5 sacks and two forced fumbles).
Second-year cornerback Bradley Fletcher is second on the team with 39 tackles and is tied with safeties Oshiomogho Atogwe and James Butler for the team lead with two interceptions. Opposite of Fletcher is six-year veteran Ron Bartell, who has 29 tackles of his own.
It's worth noting that the 49ers have dominated recent meetings with St. Louis; winning eight of the last 10 including four straight victories in which the Rams were outscored 115-38. The 49ers only allowed two field goals in two contests with St. Louis in 2009, and defeated the Rams soundly 35-0 at Candlestick.
The Rams will come into Candlestick with revenge on their minds. Now it's a matter of fulfillment, which will all play out on Sunday.