In order to make it to the playoffs, the best chance the San Diego Chargers have is to win out and hope the division leader loses once more… sound familiar?
It does because that's essentially what the 49ers need in order to make the playoffs themselves.
Both squads are in need of a win Thursday night to keep pace in their respective divisions and will look to put on their best performance before a national audience watching on NFL Network.
With each team one game out of first place, there's no time to lose this late in the season.
Also, both sides are coming off impressive performances against their respective division leaders on Sunday. The 49ers scored their highest point total of the season in a win over Seattle, while the Chargers blanked Kansas City at home 31-0.
San Diego quarterback Phillip Rivers is having a MVP-caliber season to say the least. Despite missing several key playmakers for various reasons, he's the league's third-highest rated passer with a rating of 103.1. Rivers has thrown for 3,868 yards with 26 touchdowns and 11 interceptions, completing 66.1-percent of his throws.
An even scarier notion is the seven-year pro's success at Qualcomm Stadium over his career, where he's thrown 61 touchdowns to just 26 interceptions.
Rivers seemed to have some quality targets to start the season, though a holdout from Pro Bowl wide receiver Vincent Jackson that lasted through late October combined with a suspension left the Chargers thin at the position.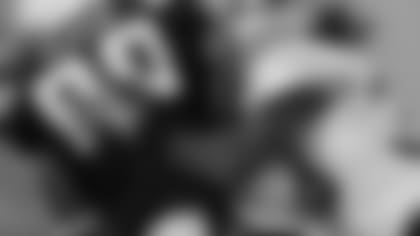 Fifth-year veteran Malcom Floyd stepped up in absence, leading the receiving corps with 35 catches for 660 yards and six touchdowns. Either way, Rivers has relied on a variety of other targets, completing passes to 17 different receivers. And Jackson did return to the field for the first time last week catching two passes for 29 yards.
Rivers' favorite target has been All-Pro tight end Antonio Gates, who leads the team with 50 catches for 782 yards and 10 touchdowns. But Gates missed last week's game against the Chiefs due to plantar fasciitis in his right foot, and the injury will linger for the rest of the season according to reports out of San Diego.
As funny as it sounds, the 49ers might want Rivers to throw early and often.
San Diego is 1-6 when the two-time Pro Bowler has attempted more than 30 passes this season. Conversely, the Chargers are 6-0 when he tosses fewer than 30 attempts.
Without the services of LaDainian Tomlinson, who left in free agency, San Diego features a three-headed running attack. Unknown third-year runner Mike Tolbert has emerged this season as the primary runner, carrying 161 times for 691 yards and 10 touchdowns. He's also joined by first-round pick Ryan Matthews (103 carries for 447 yards and three touchdowns) and speedy, 5-foot-6 runner Darren Sproles (41 carries for 215 yards).
Mathews has been hampered by an ankle sprain, and still rushed for 65 yards on 16 carries last week, with a touchdown as well.
The blockers have also been in flux this season. Left tackle Marcus McNeil, like Jackson, held out from the team for the first five games of the season. The Chargers line has allowed 31 sacks this season, but the team averages 113.4 rushing yards per game, 13th-best in the league.
On DefenseIt's tough to be critical of a Chargers defense coming off a performance in which they allowed 67 yards to Kansas City. It was the fourth fewest points allowed in the NFL since 2000 and the second best performance in Chargers history, who previously allowed less to the Oakland Raiders in 1961.
Coincidentally, it was the same Raiders franchise that rushed for 251 yards against San Diego two weeks ago.
Even after San Diego's bounce-back performance, the unit still ranks high in most league statistics. They're the NFL's top defense allowing 265.0 yards per game are tied for third with 38 sacks.
The defense came up with four sacks last week and held Brodie Croyle to 40 passing yards just seven completions.
The Chargers 3-4 defense has been solid this year with fourth-year nose tackle Antonio Garay anchoring the unit. He leads all San Diego linemen with 41 tackles and has 4.0 sacks. Garay missed the game against Oakland, but returned last week to help shut down the Chiefs high-powered running attack.
Similar to the 49ers scheme, the Chargers have several talented linebackers in the starting lineup. Kevin Burnett leads the team with 75 tackles to go along with 5.0 sacks and two interceptions from his inside linebacker position.
Outside linebackers Shaun Phillips (10.0 sacks), Antwan Applewhite (2.0 sacks) and Larry English (3.0 sacks) all have shown the ability to rush the passer at a high level.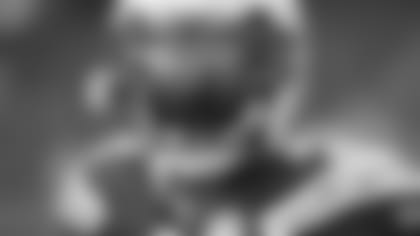 On the back end, cornerback Antoine Cason has emerged as a solid young cornerback after the team traded Antonio Cromartie in the offseason. The second-year pro leads the team with four interceptions, has 51 tackles and also returned five punts last week for the first time since his college career.
San Diego leads the NFL in pass defense much because of Cason's emergence; the unit has allowed a league-low 173.4 passing yards per game.
Free safety Eric Weddle is also active in the run game and he's second on the team with 69 tackles. Strong safety Paul Oliver has 56 tackles and one interception. And Quentin Jammer has 35 tackles and one interception as the other starting cornerback to round out the group.
In facing a 49ers offense coming off its offensive output (40 points), San Diego will have to stay true to their defensive ways from the previous 13 games where they've allowed 19.5 points per game, 11th-best in the NFL.