The unique quarterback competition in 49ers land is understandably getting most of the attention, but it's not the only contested battle as the 49ers finish up their final practice on Wednesday before traveling this afternoon to Chicago for a key third preseason contest.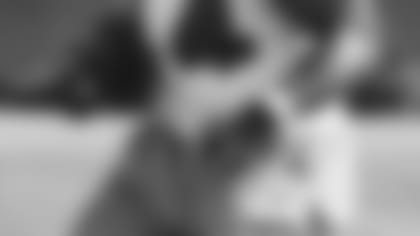 Fullback Zak Keasey and Moran Norris are also vying for what is likely the sole fullback spot on the final 53-man roster.
Norris helped pave the way in 2006 for Frank Gore's Pro Bowl season, but the Mike Martz offense uses more of an h-back, and less of a traditional blocking fullback.
"You have to be versatile in this offense," said Norris. "You've got to be able to catch the ball out of the backfield, be a strong blocker, and always finish the play. He'll run a lot of reverses so you've got to continue staying on your block and going to the whistle. And then, you'll get the ball on run plays too."
As Norris did last week against Green Bay when Martz used him on the goal line for a 1-yard touchdown run.
Keasey, a former linebacker out of Princeton, has been up and down on the 49ers active/practice squad roster since joining the 49ers in December of 2005. But Martz has clearly taken a liking to the undrafted free agent who has started the last two weeks and taken most of the reps with the first-team offense.
"Like in any offense, he wants someone dynamic," said Keasey of Martz. "Someone who can catch the ball, maybe even do a little bit of running and obviously be good at blocking and blocking down field. "
Although they are competing against one another for a job, the two fullbacks spend every day after practice helping each other to work on their hands.
"We work on our hands every day together because Coach Martz wants you to be able to catch the ball out of the backfield," said Norris. "The competition doesn't stop us from being friends first, and we'll continue to be friends way beyond the 49ers. This is a business, and it really depends on which way they want to go with it. I think we are both good fullbacks and that they can't go wrong with either of us."
Both players understand that given the tight competition they need to perform well in this week's game.
"I just want to be as close to perfect as possible," said Keasey. "I don't want to have any mental errors , play relaxed and to the best of my ability."
With Chicago's defense being one of the more physical units around the league, Norris believes it will be a good opportunity to prove his mettle.
"They've been one of the better defenses so it's a good challenge. They are aggressive, and I think they provide a great opponent for both Zak and myself to show where we stand," said Norris.
Although it will be a half-time decision, head coach Mike Nolan said he expects that his starters would at least begin the third quarter of play, making this a key opportunity for all three phases of the game to show where they stack up.
"I think as far as our defense goes, we've been alright," said linebacker Joe Staley. "But, we still have a lot of room for improvement. We still have a lot of room to get better. This should be a good test for us, we get to play a little bit more this game and try to build on some of the things we did well last week and try to work on some of things we didn't do well last week. Chicago has a good, physical offense and we're looking forward to competing with them."
As Norris already pointed out, Chicago also has an exceptional defense, one that pretty much shut down the 49ers first-team offense a year ago in the preseason, minus a touchdown in the second quarter that was set up by a muffed punt at the Bears 6-yardline.
"This should be a test," said running back Frank Gore. "They have got a lot of great players over there but I know we aren't going to back down. Like I say, everybody thinks this is a test and we're going to be ready to play Thursday."
The third preseason game is typically the fine-tune game for the regular season since the starters won't play much at all in week four, leading to the 49ers coaching staff actually putting together somewhat of a game plan.
"This third game is always the biggest dress rehearsal for us for the regular season," said center Eric Heitmann. "This is a game is a chance for us to concentrate on the team we're playing and really focus in like it's a regular season game. Everything from the game plan to the defensive front identifications, everything is like a game for us up front in the offensive line. We're going to approach this like it's a real game. We have got to play well and continue to build on the progress that we've made so far."
Despite the short week of preparation, the 49ers claim to be game ready.
"We're ready to play. You have always got to be ready to play in this league. No matter if it's a short week or regular week," said second-year defensive end Ray McDonald. "You have to come out and prepare like it's a normal week. So we've come out and gotten prepared mentally and physically for the game and we'll try to go up there and get a win."
The 49ers held a shorter practice mid-morning on Wednesday, prior to an afternoon scheduled departure for Chicago.
The practice was at the speed of a typical in-season Friday practice.
Starting left guard Adam Snyder has been ruled out of the game after injuring his right ankle in Tuesday's practice. Rookie Brian de la Puente will start in Snyder's place.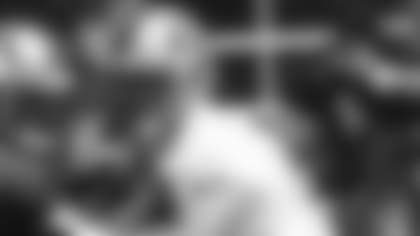 The 49ers experimented some in Tuesday's practice, moving Tony Wragge over to the left side with rookie Chilo Rachal working on the right side. Head coach Mike Nolan discussed the situation with his staff Tuesday evening, and decided that given the short week to prepare for Chicago, that it would be best not to shift guys out of position so late in the game.
"It's exciting," said de la Puente of his chance to start. "Luckily I have Eric Hietmann next to me so he'll be helping me out. I'm excited. I didn't expect this. I have a great fit here, and fortunately for me I have an opportunity and I want to capitalize on it. I want to show that I can compete, that I can play and that I want to play."
Snyder is not expected to travel with the team. His injury will be re-evaluated next week, but Nolan doesn't anticipate him missing extended time.
Cornerback Tarell Brown has been limited in practice with a hip injury sustained last week in practice, but will travel and be a game time decision.
Quarterback Kyle Wright returned to practice on Wednesday after missing the last two days with a sore knee.
Guard David Baas (pec), safety Lewis Baker (thigh), wide receivers Arnaz Battle (hamstring), Bryant Johnson (hamstring), and Ashley Lelie (calf), tackle Jonas Jennings (hand), and running back Michael Robinson (knee) will stay back with Snyder and work on rehabbing their injuries.