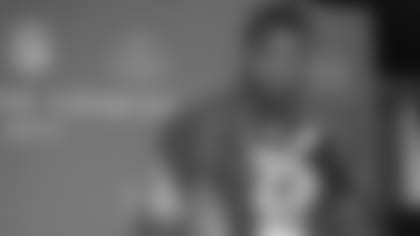 He thought he would be the next Allen Iverson, but ended up crossing over in an opposite direction. Now the only question is what NFL city he'll call home.**
Cameron Jordan can't help but play football with extreme passion.
He's brash, bold, violent and vicious – an energetic live-wire, ready to spark at any moment. And similar to another Cal lineman chosen in last year's draft, Jordan could burst his way into the top-10 selections.
In arguably the deepest position group of this year's draft class, Jordan's qualities reach out and grab you, literally.
He's a line coach's dream, the son of a former NFL player and was born with plenty of physical gifts like 11-inch hands and 35-inch arms.
Jordan's size (6-foot-4, 287 pounds), combined with power (25 reps of 225 pounds) and agility (4.74, 40-yard dash) allow him to play end in any defensive scheme.
"I was a left-side defensive end this past year," he explained at the NFL Scouting Combine. "Previous years, I was both left and right. I've played both the 3-4 and the 4-3.  I've done it all at Cal and Cal has set me up to be a versatile player.  I feel like I can play anywhere, given any circumstances."
Compared to the other top defensive line prospects, Jordan has been preparing for the NFL for some time. Although he first fell in love with the game of basketball and envisioned himself as the next Allen Iverson, Jordan eventually realized he was suited to play the game of football.
He would become a great player thanks to receiving advice from a six-time Pro Bowl tight end, his father Steve.
"My dad explained a lot to me," Jordan said. "He helped me out pretty much every step of the way."
It was a great source of knowledge for an up-and-coming pass rusher to learn tips from a great tight end, who faced some of the best edge linemen in NFL history.
"My dad has always tried to give me tips on how to beat a tight end, because that's what he played," Jordan said. "… He has just always given me tips on how to beat a guy, control a guy."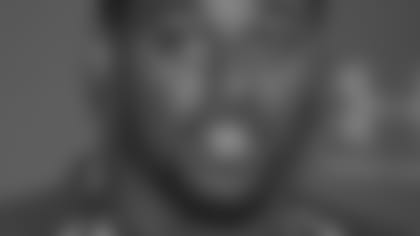 All of the mental preparation and physical ability built up to a dominant senior season in Berkeley.
Jordan totaled a career-high 62 tackles (12.5 for loss) and 5.5 sacks on his way to earning first-team All Pac-10 honors. He finished college appearing in 50 games with 32 starts, 175 tackles (34 for loss) and 16.5 sacks.
Because of his success, Jordan was clearly confident in his time speaking with the media in Indianapolis.
"Being in any draft, there's a plethora of talent," he said. "This one is more focused on the D-line. Luckily, I think I'm one of the guys who is pretty good."
"If you know me, I'm a very competitive person. I don't lose… Everything I do, I'm going to win."
That competitiveness was displayed at the Senior Bowl in Mobile Ala., where Jordan battled extensively against the best linemen in the nation.
Perhaps out of any player from the senior class, Jordan helped his draft status the most from the week of practices. His arm length and burst was quite visible in one-on-one pass blocking drills.
Jordan fared quite well in the game as well. He totaled five tackles as a starter for the North with one tackle-for-loss.
It was just an extension of Jordan's typical play in college.
"If you see my film," he said. "I'm hitting people. I'm laying people out."
Jordan's passion was unleashed on opponents consistently.
"There's sort of a switch. I still got the smile on, but it's all for a different motive. It will be the biggest smile on me to hit a quarterback and hear the wind come out of his chest. That pleases me the most."