STATELINE, Nev. -- Quarterback Trent Dilfer, who played the last of his 13 NFL seasons with the San Francisco 49ers last year, said Wednesday he'll make a formal announcement in the coming days that he is retiring from football.
Dilfer, who won a Super Bowl with the Baltimore Ravens, said a recent injury to his Achilles helped make up his mind.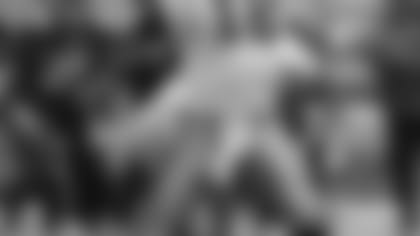 "I was going to retire anyway. This just gives clarity to the situation," he told reporters on a conference call promoting the 19th annual American Century Celebrity Golf Championship that begins Friday at Lake Tahoe.
Dilfer said he's been considering some different options post-football but declined to elaborate.
"I think in the next few days there will be a formal announcement on all those things," the former Fresno State quarterback said.
"I think everybody I've talked to says (camaraderie is) the hardest thing to get away from, just the locker room, just being around the guys each day, the routine of the season. But I knew this time was coming, and here it is."
Dilfer, 36, played the 2000 season with the Ravens, who beat the New York Giants in Super Bowl XXXV. He was a free agent following the 2007 season but did not sign with any team.
Dilfer, who has a home at nearby Incline Village, Nev., has played in 10 of the celebrity tournaments at Stateline, including the last five, but had to withdraw this week due to the injury.
"I'm heartbroken that I won't be competing in the American Century Championship," he said. "I think it is the best week of the year if you are not playing in the Super Bowl. ... Lake Tahoe is my favorite place in the world."
Dilfer started six of his seven games for the 49ers last season, throwing for 1,166 yards, seven touchdowns and 12 interceptions. He completed 55.5 percent of his passes for 20,518 yards in his career, throwing 113 touchdown passes and 129 interceptions.