In less than 30 minutes, Vernon Davis hauled in three touchdowns of more than 60 yards during morning 7-on-7 drills, and Joe Staley wasn't particularly happy about it.
After seeing his fellow Pro Bowl teammate get behind the 49ers defense repeatedly, Willis became irate. So much so, the defensive captain huddled up all members of the defense at the conclusion of the period.
The captain's message was simple: Go above and beyond.
"When we're trying to be something special, we can't just get by on being normal," said veteran safety Michael Lewis summarizing Willis' pep-talk. "We have to go above the average work level. It was just one of those periods where it felt like we were just trying to get by and Pat called us up. We knew, every man in that huddle knew, we needed to step it up."
The defense responded to Willis' challenge fairing much better in the final team period of the day.
Having seen the strides the offense has made in four days into training camp, Lewis and his teammates would like to minimize the offense's success in the name of becoming one of the league's best defensive units.
"Don't get me wrong, we're excited about our offense, but we pride our defense on being a great, dominant defense," the 10-year pro added. "We feel like our offense shouldn't get things against us and that's how we should approach it. We're very competitive."
Davis got behind the linebacker he was matched up against on three separate occasions during his impressive 7-on-7 period. Alex Smith supplied two of the deep throws while backup David Carr tossed the other.
And while Davis has made a habit of routinely taking advantage of matchups against linebackers, the 6-foot-3, 250-pound athletic specimen has even occasionally offered light-hearted challenges to various defensive backs to match up with him one-on-one.
Lewis and the rest of the secondary aren't focused on that however. They're in the midst of a competitive camp amongst a talented group of players.
"You need depth in the secondary. One man down, next man up – that's the way it is. And that's the way we have to approach it. Every player on this roster will be counted on do his job and do his job well."
Two players in particular who have been counted early happen to be the team's two, first-round picks Anthony Davis and Mike Iupati. Both of the young linemen took first-team reps in the morning practice and had positive results.
Iupati continued to fill in for David Baas (concussion) at left guard and Davis lined up at right tackle with Adam Snyder replacing Chilo Rachal (dehydration) at right guard.
Iupati used two words to describe his rapid ascension to the first team – "a whirlwind."
Having to face powerful professional linemen like Justin Smith has certainly been an experience for Iupati.
"He's making me better all the time," Iupati said. "I try to find a technique where I'm able to get him, but he's a great player."
Iupati's development has been on a steady incline ever since he arrived to team headquarters.
"He's a guy that came to OTA's, minicamp and now training camp with the same mentality; he's hungry," head coach Mike Singletary said. "He wants to play, he wants to take advantage of every opportunity that he gets. He's not complaining about anything, he's not making any excuses about anything. That's just a good thing to see. I think he's very mature… I'm liking what I'm seeing there."
Iupati figures the more time he gets to work with offensive line coaches Mike Solari and Ray Brown, the better he'll fare against the caliber of player Smith is.
"They're always telling me to stay low because I tend to be high some times. I'm going against the best, the veterans, so they know all the tricks. They jump the count fast, so I just have to get ready."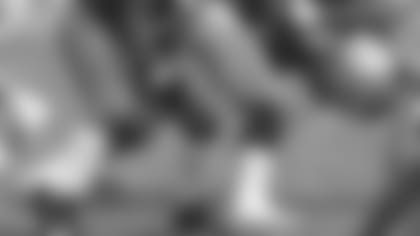 Likewise, Davis has leaned on his coaches for insight.
"They're helping me develop a lot. They're both two great coaches. Any question I have they're there to answer. They're both great technique guys so I just listen and learn."
Davis said he's not worries about being named a starter by the start of the regular season.
"That's up to coach. I'm just going to keep working and get better every day."
Notes and QuotesSeveral prominent national football writers have attended 49ers camp so far, none more notable than Wednesday's guests, Peter King of Sports Illustrated and Senior ESPN Football Analyst Chris Mortensen. TV49 caught up with both of the respected football writers for their opinions on several of the 49ers prominent players as well as the 49ers chances in 2010. Our interview with King can be seen here.
Dominique Zeigler showcased his impressive route-running in one-on-one drills, twice beating rookie cornerback Phillip Adams on double moves. Zeigler caught rookie quarterback Jarrett Brown's passes after beating Adams on a post corner route and then a stutter-go.
Adams rebounded later in the day with an impressive pass breakup during the first play of team period. The seventh-round pick trailed Jason Hill down the field and broke up the pass at its highest point before it landed in Hill's hands. Here's what Singletary said of the rookie out of South Carolina State. "He's another guy that is really hungry and focused. He asks a lot of the right questions, spends a lot of time watching film and spends time with our coaches. He just continues to work at it. He knows what it's all about and he's another one of those mature kids that understands his situation."