The San Francisco 49ers announced that the team will induct former owner, Edward J. DeBartolo Jr., into the Edward J. DeBartolo Sr. 49ers Hall of Fame during halftime of the team's home opener versus the Seattle Seahawks on September 20, 2009. Earlier this month, the 49ers Hall of Fame was dedicated to the beloved patriarch of the franchise. Interestingly, today's announcement falls on the anniversary of his birth.
"I can't think of a single person that is more deserving of this honor than my uncle," said 49ers Team President Jed York. "With a distinct vision, he took over an average team and transformed it into arguably the greatest dynasty in professional sports over a 20-year span. We are excited to have an opportunity to recognize all of Eddie's contributions to the 49ers organization during the upcoming season."
"This is such a great honor for me," said DeBartolo. "I would like to thank my nephew Jed and the entire 49ers family for selecting me to be the first member of the 49ers Hall of Fame. I was truly fortunate to have had so many great people around me, starting with my dear friend, and the greatest coach of all time, the late Bill Walsh, and the Hall of Fame players who one day will be inducted alongside me into the 49ers Hall of Fame. I always say I was born in Youngstown, Ohio, but I was really born 32 years ago in San Francisco when my family acquired the 49ers."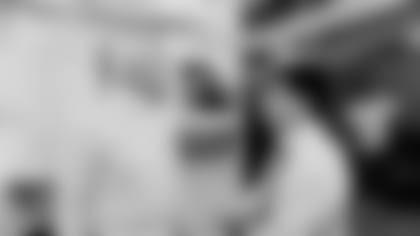 A man who still to this day is beloved by his players and coaches, DeBartolo is widely regarded as one of the most successful owners in the history of professional sports after taking over the 49ers in 1977. In 23 years at the helm, he guided the 49ers to a 22-11 postseason record and 13 division titles as San Francisco became the first franchise in NFL history to win five Super Bowl championships (1981, '84, '88, '89 and '94). The 49ers reached the playoffs on 16 occasions during DeBartolo's final 18 seasons as owner, posting a 207-72-1 regular season record.
Never shying away from providing his team with the best of everything so that they could put their best foot forward on the playing field each and every week, DeBartolo helped vault legendary head coach Bill Walsh, safety Ronnie Lott and quarterbacks Joe Montana and Steve Young to Hall of Fame careers. During his tenure, 39 different players accounted for 111 separate Pro Bowl selections.
"We have witnessed many great owners in sports, but in my mind, there has been no greater owner than Mr. Eddie DeBartolo," said 49ers great and Pro Football Hall of Famer Ronnie Lott. "He set the highest standard, and has raised the bar for all the other owners to reach. The way he treated people, the way he built his franchise and the way he won. He made things personal and not many owners make it personal. Mr. D was so filled with pride, so driven and passionate about building the team into something great, and look at what he accomplished: five Super Bowl victories and the building of one of the most dominating franchises in NFL history. He had an enormous impact on all of our lives and his determination to win changed the entire Bay Area forever. Mr. D stands alone at the top."
"With three Super Bowl titles in six seasons and four in nine, the 47-year-old Mr. D is now to the 49ers what the venerable Art Rooney was to the Pittsburgh Steelers of the 70's," wrote Dave Anderson of the New York Times in January of 1990.
DeBartolo and his wife, Candy, have three daughters, Lisa, Tiffanie and Nikki and two grandsons, Asher and Milo. The Youngstown, OH, native was honored by Football News as its 1989 NFL Man of the Year. Most recently, he was inducted into the Bay Area Sports Hall of Fame in 2008.