The San Francisco 49ers will roll out the red carpet to honor two legendary players -- Roger Craig and R.C. Owens -- and Candlestick Park will be decorated in America's colors as a Salute to Service in honor of Veterans Day.
With the second-best record in the NFL at 7-1, the 49ers return to Candlestick Park on Nov. 13 at 1:15 p.m. against the New York Giants (6-2). The Giants own a three-game winning streak after beating New England last Sunday. The 49ers encourage all fans to get to the stadium early on Sunday and be in their seats before kickoff to help create home field advantage for this important NFC conference game.
The 49ers have teamed with USAA, the first Official Military Appreciation Sponsor of the NFL, to host a special Veterans Day program. Candlestick Park will be one of a handful of venues across the nation to hold a patriotic flip-card event this weekend. In addition, five members of the Tuskegee Airmen will serve as honorary team captains for the game.
To highlight Alumni Day, Craig and Owens, who will be inducted in the Edward J. Debartolo, Sr. 49ers Hall of Fame on Saturday night at a special event presented by Devcon Construction, will also be honored at halftime of Sunday's game against the Giants. Many 49ers Hall of Fame members will be on hand to welcome Craig and Owens to their prestigious club. Special alumni groups will reunite, including the 1981 Super Bowl Championship Team and the 1976 Gold Rush Defensive Line. Members of the 1961 team will celebrate their 50th Anniversary on the field as well.
Tickets remain for the official Hall of Fame induction ceremonies for Craig and Owens on Saturday night. All attendees will be able to mix and mingle with 49ers luminaries from the past and present, enjoy a cocktail reception with tastings from Bay Area vintners and a three-course meal courtesy of the legendary Westin St. Francis Hotel in San Francisco. Attendees will also be a part of the Comcast Sports Bay Area Network broadcast of the event.
Here are some other special activities planned for this weekend: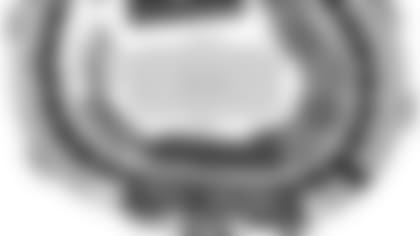 • USAA is decorating Candlestick in a Red, White and Blue tribute to U.S. Military Veterans. More than 50,000 fans will participate in an organized flip-card event revealing a "Thank You" message. The message will be unveiled at the end of the first quarter.
• Five members of the Tuskegee Airmen will serve as honorary team captains for the game. Bay Area native Leslie Williams, a Stanford graduate and 30-year 49ers season ticket owner, is among the captains. Joining Williams will be LeRoy Gillead, Harold Hoskins, George Potter and Edward Woodward. The group is being recognized as part of the Lucasfilm release of "Red Tails," a film about the Tuskegee Airmen, the all-black pilot group that fought in World War II.
• "Red Tails" stars Academy Award Winner Cuba Gooding, Jr., Terrence Howard and acclaimed Broadway star, Elijah Kelly. Kelly will sing the national anthem before the game.
• The 49ers Faithful are urged to help those in need this holiday season by bringing canned food items to the New York and Arizona games. Donations can be delivered to stadium gates at Candlestick Park before each game.
• In memory of 49ers alumni Joe Perry and Wally Yonamine, who passed away earlier this year, the San Francisco 49ers Foundation will be honoring the recipients of the 2011 Perry/Yonamine Unity Awards by presenting each of the beneficiaries with a plaque and $10,000 contribution. Recipients include Building Peaceful Families, San Francisco Police Activities League youth football coach Otis Williams, and 49ers Defensive Tackle Justin Smith, who has selected Football Camp for the Stars as his benefitting organization