The 49ers face the NFC West's four-time defending champion when they travel this weekend to play the Seahawks on Sunday at Qwest Field. Take a look at the game from the viewpoint of our three coordinators.
**49ers Offense/Seahawks Defense, Offensive Coordinator Mike Martz
**Seattle's defense finished fourth in the NFL last season with 45 sacks, a total that was reached by 11 different players, including 29.5 from the defensive line, 13.5 from the linebackers and 2 from their defensive backs.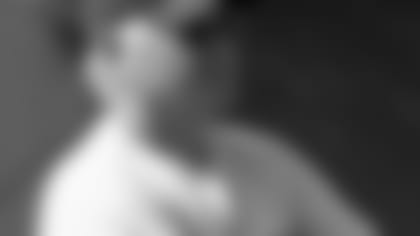 That's first and foremost what 49ers offensive coordinator Martz sees when he studies Seattle's defense.
"They are a team with great defensive speed so we have to match that, and we have to address that," said Martz. "By structure they are similar to most teams that we play. They are a big pressure team. I'm sure they will pressure us a great deal."
Defensive end Patrick Kerney led the sack efforts with 14.5, good for the NFC lead. He was the only player to notch a sack last week in Seattle's loss to Buffalo.
"I've always had a great respect for him," said Martz of Kerney. "He's a lot like Justin Smith. He's a really good player. He replaced Grant Wistrom as their player on the edge. He's a tall, rangy pass rushing guy they've been looking for and he's helped them up front. "
Seattle also gets a lift this week with defensive tackle Rocky Bernard returning from his league mandated suspension.
"Well, he's a significant player obviously. He does change them dramatically up front with his presence. He is an outstanding interior player in this league and he is special so we understand that it is different with him in the lineup."
Seattle's linebacking corps features a pair of Pro Bowlers in Julian Petereson and Lofa Tatupu. Peterson, the former 49ers player particularly proved to be a disruptive force in last year's series, notching four sacks and two quarterback strips.
Turnovers are an enormous concern for a 49ers offense that committed four costly ones in the season opener.
"Obviously, we cannot turn the ball over. We cannot do that. That's our biggest concern. We have to protect the ball and manage the game better than that."
Three of those turnovers were fumbles with the fourth an interception, one that Martz attributed to a broken route ran by a receiver. His receivers need to be on their p's and q's this week given
Seattle's Pro Bowl cornerback Marcus Trufant, who finished last year with seven interceptions.
"Trufant has great awareness for the ball. He does a great job recognizing a receiver's body language and understanding what is coming up on the route. If you are a receiver who really indicates where you are going on your route, then you are going to have a long afternoon. He's a terrific vet, one of the elite corners in the league. It'll be fun to see how we match up."
Martz was asked this week about taking advantage of matchups with Isaac Bruce or Vernon Davis. He said when those matchups are there, you of course work them to your benefit, but his biggest concern is getting the ball to Frank Gore.
"I don't worry about anybody other than Frank on how many touches they get. Frank has to touch the ball. He is one of the very, very elite (guys) in the league, so we know we have to feature him and find ways to get him the ball. Isaac and Vernon, all of the other guys, B.J., are all good players, and they'll have their opportunities, but the only guy you go into a game saying you know what this guy needs to touch the ball X amount of times is Frank."
Since week 16 of the 2002 season, Seattle owns a 34-7 record at home, an indication of their home field advantage. The crowd noise can be disruptive for visiting offense, but Martz feels his players should feed off the energy.
"I just never think about that. I never worry about it. I don't mean to sound cavalier, but it takes away from your focus. We pump noise in here like everybody does but it's the NFL, half the games are going to be like that, so you better get used to it. It's kind of nice when it's loud. To me, it's what the league is about. It's exciting when it's loud. I like it. Players should feed off of those things and not have it a negative thing."
**49ers Defense/Seattle's Offense, Defensive Coordinator Greg Manusky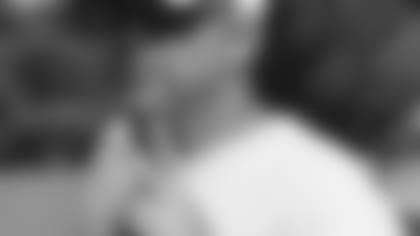 Seattle's offense is without some key players, but they've still got the one who counts in Pro Bowl quarterback Matt Hasselbeck. Hasselbeck missed time this camp due to a back injury, but he started off week one and will be leading the offense again this Sunday.
"He's a good quarterback," said defensive coordinator Greg Manusky. "He has all the skills and talents that he's always had. He's a player who knows the system and gets it done. He's a formidable task for us this week. He's been in the system a long time. He knows the system inside and out. He's been doing it for a while, and he's very effective at it."
Hasselbeck did get off to a shaky start, finding himself in the dirt five times, and completing only 17 of 41 passes for 190 yards, one touchdown and one interception.
Not helping him any was the absence of starting receivers, Deion Branch and Bobby Engram and the early exit of Nate Burleson, who will now be out for the year.
Branch began practicing last week after having reconstructive knee surgery, but was still limited in practice again this week. His status should be updated by the end of the day as team's turn in their expectations for injured player come game day.
"Branch is a talented guy. He knows the offense, and he's fast, quick, has good hands and all of the skills and tools. He's gotten big plays on us before and he's someone who has to be accounted for if he's in there."
Given their need at receiver, Seattle signed Sammie Parker and Billy McMullen this week to complement Courtney Taylor and Logan Payne, who saw playing time against Buffalo. They also recruited backup quarterback Seneca Wallace to work with the receiving corps this week.
"As a quarterback, Seneca definitely knows the system. He's got great athletic ability and he knows where receivers should be from playing quarterback. He's a good sized guy, he's quick, and he's fast."
The inexperience at receiver would seemingly serve as an advantage for the 49ers secondary, but it offers its challenges too.
"It's a little tough because we don't know that much about them. But we are going to play our defense. Even though we concern ourselves with Seattle and what they do, we have to make sure we take care of what we are supposed to do as well."
With last week's game getting out of hand in Buffalo, Seattle detoured from their run game. Though they are now without last week's starter Maurice Morris, who is out with a knee sprain, the Seahawks have their free-agent off-season acquisitions to fall back on in Julius Jones and TJ Duckett.
"Jones has some experience from his time in Dallas. He's got good speed, he can take it to the edge, and he's a talented guy. In talking to some of the coaches down in Dallas, they really liked him. Duckett is a bigger guy. He has good feet, good vision and he can find a hole. He's a big boy, and you have to bring him down."
Like any team, Seattle needs its offensive line to make things go. The unit picked up Mike Wahle this off-season to play along perennial Pro Bowl left tackle Walter Jones.
"Walter Jones is one of the elite guys and will be for a number of years. He's a talented guy and trying to get guys to rush against him is difficult. He's a good player. All of their guys are hard workers, and you can see that on the film in the way they compete. With Wahle coming into the mix, he's a hard-nosed player who plays well. That's an added bonus for them."
Seattle's line does have to compensate for the season-ending loss of starting right guard Rob Sims. They were also without Sean Locklear, who has still yet to practice again this week with a knee injury.
The 49ers defense will look to attack that line and build on last week's three sacks, but more importantly, the unit could use some turnovers. The 49ers committed five of their own last week, and failed to get a single takeaway of their own.
"We have to create turnovers definitely. Seattle is a good football team, they have been. They've won the division, we understand that, we know where they are at, where they've been and we're trying to get there, and we need to get out there and win the turnover ratio."
49ers/Seahawks Special Teams, Coordinator Al Everest

Seattle's special teams unit has undergone an overhaul, starting this off-season and continuing over the past few days.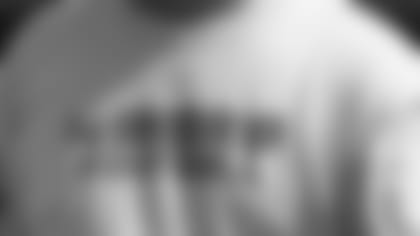 First up, the Seahawks replaced kicker Josh Brown, who left via free agency for the Rams, with veteran kicker Olindo Mare. Mare struggled in 2007 while kicking for the Saints, but he looks to be back in top form and recovered from his injuries.
"Mare is a longtime veteran," said special teams coach Al Everest. "He's a big, power kickoff guy with good range on his field goals. He's a good pro. They picked up a good player in place of Josh Brown. He's driving the ball well, and kicking the ball off well."
Seattle also pulled the trigger on their punter, releasing Ryan Plackemeier and signing Green Bay's former punter Jon Ryan.
"Plackemeier struggled a little bit last week, but he had a lot of pressure on him. Buffalo did a nice real job of pressuring him and making him short kick the ball."
The 49ers faced Ryan just a few weeks ago when they played Green Bay in the preseason. In that matchup, returner Allen Rossum took one of his punts back for a 67-yard touchdown.
"Ryan is a directional punter and tries to help the coverage units by putting it into a third of the field. He's very similar from what I've seen to Plackemeier, same body language, same setups and does the same type of directional stuff they had Plackemeier doing."
Seattle also switched long snappers this year, signing 15-year veteran Jeff Robinson.
"I believe he was in retirement. He's a pretty good snapper and has done it for a long time. He is one of a bunch of changes in their personnel and skill people."
One last skill positional change is at punt returner, a responsibility that was Burleson's. When he went out with injury, Seattle relied on Seneca Wallace. They could opt to use newly signed Parker though this week.
"Parker did returns for Carolina in their last preseason game. He's got outstanding speed, and some ability back there. We'll see who they go with."
Seattle should at least be sticking with Josh Wilson as their kickoff returner. Wilson returned 15 kicks for 385 yards and one touchdown.
"He had an excellent average last year. He's explosive, with good speed. He is not a big and strong guy, but if he finds a seam he can hit it."
Seattle also lost their leading special teams tackler in free agency in linebacker Niko Koutouvides.
"He was an outstanding player for them, but they've still got some core guys returning for them. Lance Laury was second on their team last year, and they've got linebackers DD Lewis and David Hawthorne involved this year, as well as safety C.J. Wallace. So, they've got their core guys, and we've got ours."
Seattle's loss to Buffalo came down to special teams. Craig Terrill did block a field goal for them, but they had a 63-yard punt return for a touchdown scored on them, as well as a fake field goal.
"Roscoe Parrish could have made a lot of teams look bad on that play. He made guys miss. Then on the fake, they threw a sleeper play, just acted like the guy is not supposed to be out there and then they threw it to him and scored on that."
Similar to the 49ers, they also lost an offensive possession when they fumbled on the kickoff return. Both turnovers led to touchdowns for their opposition.
"They got their feelings hurt, just like we got ours hurt. They've got some stuff to clean up, and we've got some stuff to clean up. We'll be ready on Sunday. Everybody has talent, we've got to get ours playing on the same page, make some adjustments and clean up what we need to."