The 49ers return to Monster Park this Sunday to battle the Baltimore Ravens with the hope of distancing themselves from last week's letdown performance against the Seattle Seahawks. The team needs a win to get back above .500 and on track for their playoff goals, and it wouldn't hurt either if the 49ers coordinating trio can pull off a win for head coach Mike Nolan against his former team.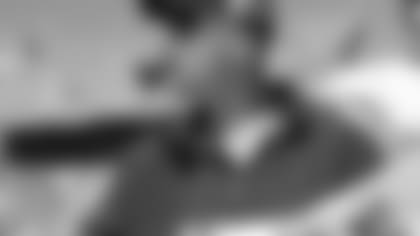 49ers Offense, Ravens Defense, Offensive Coordinator Jim Hostler **
The 49ers offense has fallen on hard times, ranking last in the NFL and heading into this weekend's game against one of the league's annually top defenses, without their starting quarterback Alex Smith.
Fortunately the 49ers list an experienced quarterback as their backup in 14-year NFL veteran Trent Dilfer, who by the way took this Ravens team to the Super Bowl in January of 2001.
"Trent really is just going to come in and run this offense," said Jim Hostler. "We want to be balanced in our attack, and so we won't change anything from that standpoint. Trent has his strengths and we'll try to play to those. He's very good in seeing the field, understanding what people are trying to do to take things away from you, and especially this defense. He knows it pretty well."
The Ravens run a 3-4 defense, but similar to the 49ers will line up at times in a 4-3 front. They are aggressive, do a lot of moving around to disguise their defense, rush from everywhere and will even drop second-year defensive tackle Haloti Ngata into coverage as a middle linebacker.
"They are trying to get him matched up on certain people and trying to get him a running start, so you have to be aware of where he is," said Hostler of the Ravens first-round draft pick a year ago. "He gets back there in zone coverage and he's someone the quarterback has to take note of."
The Ravens pass rush efforts have dropped off without their star Pro Bowl end Trevor Pryce who has been out with a broken wrist. Dwan Edwards has moved into that starting role but has only five tackles and no sacks. Outside linebacker Terrell Suggs is probably the Ravens biggest pass rush threat next to Pryce, but has also yet to register a sack. He will be a challenge however for a 49ers offense that gave up six sacks last week.
"Suggs is an extremely talented player. He's strong. A lot of people think he's a fast guy but his biggest asset is really how strong he is and how he can run thru defenders and play with that strength. That's something he does very well."
Most of the Ravens pass rush efforts have come from blitzing players in the secondary. In the past, Baltimore often sent Ed Reed down in the box but Reed is instead staying down in coverage with the Ravens instead sending Corey Ivy who has two sacks or Dawan Landry who has one.
The Ravens secondary has been without Pro Bowler Samari Rolle the last few weeks, but they still have All-Pros in both Reed and corner Chris McAlister. It's an extremely talented secondary, but one that has gambled and given up some costly plays in the back end.
"Reed is one of the best in the league. He's extremely talented and very productive. The corners are good and have played for a while. They've given up some big plays and they've had some things hit on them, and I'm sure that's something they are working on this week. They have bit on some things, which isn't any different than what they've done in the past where by doing so, they've made the big play on you instead."
Passing is a necessity against a Ravens run defense that has yet to allow a 100-yard rusher on them. Baltimore has given up an average of 71 yards per game on the ground this season, a tribute to a never quit nose tackle in Kelly Gregg and Pro Bowl linebackers Ray Lewis and Bart Scott. Lewis leads the team in tackles with Scott coming in third after Landry.
"Ray is obviously one of the best of all-time. You have to be aware of where he is, you can't expose people to him and you have to do your best to get a hat on him on every play. He plays the game very fast. He goes all the way like that until the fourth quarter and he's playing as hard then as he was the first. He's attacking at all times. He's attacking the run, attacking the receivers on the routes and he's always going downhill."
The 49ers offense needs to first and foremost take care of their own shop. The team was penalized nine times last week with seven of those attributed to the offensive line alone.
"We try to work on those every week and had done a good job up until last week when they just got out of control. We've got to get refocused and we can't get out of sorts and let those types of things become habitual. We just got on a bad roll with them and let it get carried away, and that's something we can't allow happen because it just negates the good plays you make."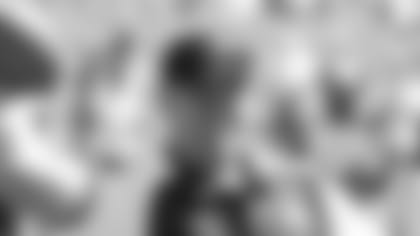 49ers Defense, Ravens Offense, Defensive Coordinator Greg Manusky**
Baltimore's 9th rated overall offense isn't going to wow anyone. Both their longest completion and their longest run of the year went for 37 yards, but what they do well is manage the game, control the clock, take what you give them, eat away at defenses and move the chains.
"Brian Billick has been running that offense for a while," said Greg Manusky. "It's his shop. I've known him since playing in Minnesota when he was coaching there, and he does a lot of good things. He just keeps trying to build on that offense every year and they've been moving the ball well."
Quarterback Steve McNair has nursed a groin injury this year and has been replaced at times by backup Kyle Boller. McNair played a complete game last week and finished with a 64.2 completion percentage and 307 passing yards.
"McNair has great vision. He sits in the pocket. He's a stout player. He can deliver the ball, and he knows where to go with the ball. He's a hard guy to bring down and he is such a physical player. He can sit in that pocket and deliver the ball, but he can still get moving if he has to. He's one tough quarterback and he can really play."
Working a lot out of the shot-gun, McNair most often looks to Derrick Mason, a long time receiving target from their days together in Tennessee. Mason has a team-leading 33 catches, but his 8.7 average yards per catch signifies the fact that they've mostly been shorter passes.
"You can tell they have a ton of confidence in each other. McNair likes to throw to him and they work well together. They have a definite chemistry and I think everyone knows that going into the game."
McNair will throw it up along the sidelines at times, usually to the speedy Demetrius Williams who has the highest yards per catch total at 15.3.
Tight end Todd Heap has also played a huge role in this Ravens offense with 19 catches for 201 yards and the team long of 37, but has not practiced this week with a thigh injury. His backup Daniel Wilcox is also on the Ravens injury report with a foot injury, which could mean an increased role for second-year tight end Quinn Sypniewski who has 8 catches for 52 yards and a touchdown on the year.
"You don't know what is going to happen but those guys have all had some production, particularly Heap. McNair likes throwing to him. Heap has good abilities, great hands, and when he gets open in space, he's a threat. We have to make sure we cover him, and really McNair has thrown to all of those tight ends, so whoever is in there we've got to stay on."
If Heap isn't in the line up, the Ravens could also involve running back Willis McGahee more in the passing action. McGahee has 11 catches on the year, including one he turned up field for 30 yards.
McGahee is coming off his first 100-yard rushing day since joining the team this off-season from Buffalo.
"He's a good runner, and one thing he has is great vision. He sets up his blockers well. He can see holes and see where the linebackers are filling. He can break tackles as well, and he's got good speed to take it to the edge or take it right down the hole."
McGahee's production against Cleveland last week came from improved play from an offensive line that has been without Pro Bowl left tackle Jonathan Ogden, who has been limited again in practice this week due to a turf toe injury.
"He's a Pro Bowl player and his caliber of play is very high. He's a talented guy and if they get him back we've got to be alert to them running to that side more, and then also adjusting how we attack their pass protection."
In Ogden's absence, Adam Terry has moved over to the starting left tackle with rookie Marshal Yanda anchoring the right side of the line. Rookie guard Benn Grubbs has also been rotating in for Chris Chester with this Ravens line hitting its stride last week by shutting out Cleveland from notching any sacks.
"They've been getting Grubbs in there, and he was a guy down at the Senior Bowl that I know our coaches really liked. He's a talented guy, and really they are a talented line overall. They work well up to the linebackers. I think early on they had a couple of pass protection issues but I think they've straightened them out the last few games. They are still a little bit of a younger group but they are talented."
Although Baltimore has put up big numbers, they haven't racked up a lot of points. Their highest point total came against the Cardinals in a 26-23 defeat, but the offense scored only one touchdown in that game, and has only five on the season as the Ravens have turned the ball over nine times on offense.
"Turnovers are big every week in this league and often tell the final tale of the game. We need to be aggressive, swarm to the ball and see if those are something we can come away with."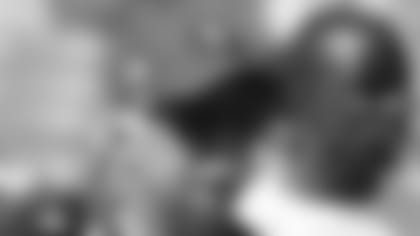 49ers/Ravens Special Teams, Coordinator Al Everest**
The Ravens are unusual in the fact that they are carrying two kickers, 18-year veteran Matt Stover and first-year kicker Rhys Lloyd. Usually when teams carry two kickers, one is used as a kickoff specialist but Lloyd has been inactive so far this season, which might be a sign that Baltimore is looking to groom an heir for Stover.
Stover entered the 2007 season ranked as the 2nd most accurate kicker in NFL history, but is coming off a game where he missed two field goals. On the year Stover has missed three total kicks, all from the 40-49 yard range.
"Stover has been around a long time. He's made a lot of game winning kicks, a lot of clutch kicks, and that's why he's in his 18th year," said Al Everest. "He's been impressive with his accuracy, especially because Baltimore is a tough place to kick. He has missed three, and two last week but I think that was kind of indicative of just an off day for their entire team. I expect he'll come in here looking to rebound."
Second-year punter Sam Koch placed 30 punts inside the 20 last year for the 5th most in the NFL, and has gotten off to a good start with a 43.0-yard average so far in 2007 with 5 punts downed inside the 20.
"He's got a good leg, he's a big kid, and he's a strong punter. He does a pretty good job for them, and also serves as the holder for them on field goals. He's a directional punter by what he does in the sense that he kicks everything middle to the left. He's not a true directional punter though in that he can go left or right, at least he hasn't shown that yet."
The Ravens lost Pro Bowl returner BJ Sams to injury for the year but Baltimore hasn't slacked off any in their return efforts. Yamon Figurs now solely handles their kickoff return duties and has a long of 61 yards. Figurs also shares punt return duties with Ed Reed, and they both have punt returns for touchdowns already on the year.
"Their return game is really their strength, and that's a big challenge for us. Figurs is a rookie. He's got really good speed as a 4.38 guy. He'll take the corner if you give it to him but his big return came up through the middle and back outside. Reed has got a great feel for it, and good speed."
The Ravens alternate using Reed either as a returner or as a punt rush specialist. Reed has blocked four punts, including three that he took back for scores.
"He can block a punt and he's shown that. You've got to take care of business. He's got great technique, a lot of quickness and explosiveness and you have to be in charge of the edge because he'll try to work you."
While Reed tries to get his hands on a punt, the Ravens also try each week to get their hands on field goals. Defensive lineman Dwan Edwards blocked a PAT earlier this year against the Bengals.
In their coverage units, the Ravens are led by linebacker Gary Stills who led the NFL in single-season special teams tackles in 2006 with 44. Stills currently leads Baltimore with six stops on the season, although cornerback Derrick Martin is right behind him with 4 tackles. Look for Gerome Sapp, Jamaine Winborne and Prescott Burgess to also chip in heavily in coverage.
"They've got good personnel. They are bigger guys than what we saw last week against Seattle, and probably not as fast but they are extremely physical and are well coached by Frank Ganz Jr. They play hard and they will be another challenge for us."
The 49ers executed a successful surprise onside kick last week, with safety Keith Lewis also getting his hands up to deflect a Seattle punt. Everest expects plays like that every week, but he anticipates Ganz and the Ravens to also be on alert.
"Everything is tit for tat. You show something one week, and they will try to counter it with something. It will be interesting to see how they approach us, and that's what makes this game fun and so competitive."