This Saturday night the San Francisco 49ers will host the Cincinnati Bengals at Monster Park. The 49ers Faithful haven't seen a win from their team at home since week one, when they played another nationally televised Monday night game against the Arizona Cardinals. As the team and the fans look for a much overdue victory, here's a look at the opponent from the 49ers coordinators.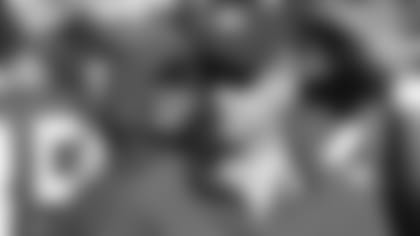 49ers Offense/Bengals Defense, Offensive Coordinator Jim Hostler**
Bengals head coach Marvin Lewis is known for his defensive mind but with his unit so thin at linebacker early in the year, Lewis had to look to his safeties and defensive linemen to fill in. The Bengals seem to have sorted things out and are playing much better ball, allowing an average 262 yards of offense over a five-game stretch, much lower than their season average of 348.2 yards.
Defensive end Justin Smith is the Bengals best linemen, ranking second on the team in total tackles according to Bengals coaching stats. His sack total is down this year (only 2), primarily because teams double team or chip him since he's the Bengals fiercest pass rush threat.
"He's a very good player," said Jim Hostler. "He's high energy, high motor, relentless, all four quarters, every snap, run or pass player. He's a very good player, he is a matchup problem and he can affect the game."
Opposite Smith is Robert Geathers, who has seen time at outside linebacker this year, with John Thornton and Domata Peko working inside.
"Geathers is an up the field guy. He's extremely quick and explosive. He doesn't have the same strength as Smith, but he's an up the field and around the edge type of guy. That's a good matchup for Joe Staley this week. Those inside guys are also pretty good in taking up people and letting those linebackers run, so we've got to control the front."
Linebacker Landon Johnson starts in the middle and is the team's leading tackler with 89 stops.
"He's very active, a downhill guy. He plays aggressive on the lead blocks. He's a big body guy, a physical player and they do a good job as a group."
First round draft pick Leon Hall has moved into the starting role at corner and leads the team with four interceptions. Johnathan Joseph, a second-year corner is right behind him with three interceptions.
"They are younger players, not quite as experienced as we've seen at corner but they are talented and they are playing well."
Strong safety Dexter Jackson makes up for their inexperience with nine years of NFL action under his belt, while free safety Madieu Williams brings four years of experience to the back end.
"Dexter is a box player, an aggressive player, a pretty good blitzer and someone you've got to account for. Williams is their deeper player. He's made some hits down the field and he's an aggressive guy to the ball especially on plays in the seam. He really shows up then."
Attacking this secondary will be third-string quarterback Shaun Hill. Hill finished out the second half of last week's game for an injured Trent Dilfer.
"Shaun has done a great job, he'd never taken any snaps other than a couple of knees before last week, but he's an experienced veteran. He understands how to prepare, he understands the system and he knows how to execute. With a week under his belt of being able to prepare, I think he'll be that much better. He's a really good pro, and he's the kind of guy you want in a backup because he knows how to prepare even when he doesn't get the reps that the other guys do."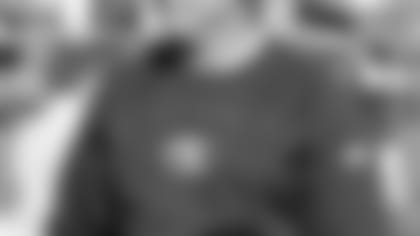 49ers Defense/Bengals Offense, Defensive Coordinator Greg Manusky**
Defensive coordinator Greg Manusky has the challenge of dealing with the strength of the Bengals team – their seventh ranked offense.
The Bengals are a serious threat thru the air, ranked fifth overall in the NFL. Quarterback Carson Palmer ranks fifth in passing offense, and receiver Chad Johnson ranks fourth in receiving yards.
"Carson Palmer is a top-notch quarterback who can get the balls to his playmakers," said Greg Manusky. "He spreads the ball around well. It's not like he's just throwing up to one guy. You really have to get after them and have tight coverage against those guys."
It would be a much simpler assignment if Johnson was the Bengals only capable receiver, but as Manuksy pointed out, they are stocked with T.J. Houshmandzadeh actually leading the team with the most receptions, four shy of 100, and Chris Henry as a reliable third.
"Cincinnati has great receivers. T.J. Houshmandzadeh is a good player. He's a big-framed guy, a good target with good speed, good vision and good hands. Across the board, I think their three wide receivers are the three best we've faced all year. Chad Johnson is a top-notch receiver as well and he has good speed. He's more of an outside receiver than he is an inside guy like Houshmandzadeh. Chris Henry also has a very big frame and he has good vertical speed."
Palmer has enjoyed good protection from his offensive line, but he doesn't waste much time getting the ball out either. He's been sacked only 17 times this season.
"Looking at their offensive line, they're all big, tall guys. They work well up to the linebackers and they are good at double teams. They've played well in the last couple of the weeks and we have to stop them. They're all talented and they play well together."
Early in the season, the Bengals stuck with an aerial game planning but in recent weeks there's been more of a commitment to the run game. Rudi Johnson, Kenny Watson and DeDe Dorsey combined last week for their best ground game of the season with 183 yards.
"I've known Kenny Watson since my first year coaching and he's a good running back. Rudi Johnson is a talented running back that can gash you pretty good inside. He's really a good inside runner. The young kid, Dorsey, has good speed to get it to the edge so they each bring some different skills to the table. As shown last week when we let Chester Taylor pop off that long one, we've got to contain whoever they've got back there."
Last week the 49ers played mostly a 4-3 defense, mainly to account for Minnesota's high powered rushing offense.
"I don't think anybody really has a grasp of what to expect from us defensively. We're not a 3-4 team. We're not a 4-3 team. We're back and forth depending upon the looks we're going to get and that changes form week to week. It's always good to have the players who are versatile enough to be able to do that. At least it keeps your opponent guessing."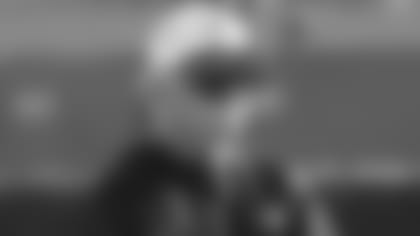 49ers/Bengals Special Teams, Coordinator Al Everest
**
Cincinnat's seventh-year kicker Shayne Graham started the season hitting 21 consecutive kicks, but has since missed three for an overall 89.7 percentage. His 26 field goals give him the second highest point total among kickers in the NFL.
"We had him in New Orleans in 2000 during the preseason and he's a good kid, a very strong legged kid on field goals," said Al Everest. "He handles their kickoffs and doesn't hit them as deep, but they cover them well."
Punter Kyle Larson is in his fifth season in the league and has a 42.2 average, with 17 punts pinned inside the 20 and only three touchbacks.
"He does some directional punts and tries to change it up on you. Their offense does such a good job moving the ball that he's had to do a lot of pooch punts and he's done a good job with those."
Glenn Holt has fielded the vast majority of kickoffs for the Bengals, 49 for 1,232 yards and a 25.1 average. A 100-yard touchdown return against the Bills a few weeks back helped to greatly boost his average.
"He's been productive and he has good long range speed and obviously broke a big one, so we've got to cover him well."
Antonio Chatman serves as the Bengals punt returner and has a long of 19 on the season for only a 6.2 yards per return average. Ranked 31st in the league, their punt returns are an area Cincinnati would like to get more out of. It's the job of the 49ers coverage unit to prevent a big day from coming at San Francisco's expense.
"He's a small, quick guy. He has good speed and he'll try to make you miss because he doesn't have the size to really break tackles. He's got good quickness though and he'll hit it up in there."
The 49ers changed things up with their punt returns last week, using Nate Clements as the primary returner on all but one punt. Clements had twice before gotten his hands on the ball on a reverse from Michael Lewis and a fake reverse.
"We had two deep back there last week which gave us a really good ability to cover the whole field because they are both good at catching the ball. Nate has shown he's got some burst and there's a variety of returns you can use with two guys like that."
In coverage, the Bengals lost their leading teams tackler in Herana Daze Jones a few weeks ago to injury. They'll continue to look to linebacker Corey Mays, who is second on the team with 12 stops, to pick up the slack.
A little unusual fact about the Bengals kickoff team is that it's comprised off defensive players only. Usually teams utilize running backs and wide receivers to add some speed, but outside of Graham, the Bengals feature ten defensive players.
"They are athletic, they play hard and they'll give us a good challenge. We've got to give them one back."
49ers kickoff returner Maurice Hicks gave the Vikings a run for their money last week with two long returns of 55 yards each.
"Mo did a real nice job last week, in coverage and then with those two big returns. I told him last week it was our weakest area of the big four and that it should be an area where we are much better in, so it was good to see him pop those out of there. Now the unit has the feel for it, and hopefully it's something we can continue because we need those big returns, and we need to break out and score on them."