Arizona rolls into town, likely looking for revenge after dropping last year's series with the 49ers in two games that went down to the bitter end. Those losses came back to haunt Arizona, as they would have made the playoffs with the two extra wins. But it's a new slate and the 49ers are just as hungry for the win over their divisional rivals.
Cards Offense/49ers Defense, Defensive Coordinator Greg Manusky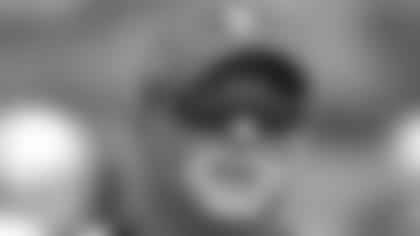 Following a training camp and preseason competition battle, the Cardinals named veteran Kurt Warner as their starting quarterback. Warner split time early in the 2007 season with Matt Leinart before taking over the job permanently once Leinart went on injured reserve. In his then-tenth NFL season, Warner threw for 3,417 yards and 27 touchdowns.
"He's experienced, very experienced," said defensive coordinator Greg Manusky. "He's a good quarterback with excellent wide receivers. When he's in there, you expect an array of things – no huddle, everything."
Pressure does affect Warner, and if he has an Achilles' heel it might be fumbling. A sack and forced fumble by Ronald Fields is what won the game for the 49ers last year in overtime. Warner wears gloves to help with the problem and has focused more this off-season on his ball security, but the 49ers defense would absolutely like to see that hard work go by the wayside.
"You've got to get pressure on him. You need pressure in his face. If you don't get the sack or a strip, you need to be in his face, hurry his throws, get his timing off and hopefully get him to make bad decisions."
The 49ers defense displayed an improved pass rush this preseason, totaling 12 sacks in four games, including four first-half sacks in the Green Bay game. But Manusky said it won't be easy this Sunday.
"Their offensive line looks good. They are improved from last year and you can see Russ Grimes' tutelage paying off on them. Their tackles have gotten better and they are playing well together. They are probably a better pass blocking unit than they are run blocking at this point, so we've got to get pressure on them and keep working at it with different looks."
The offensive line does look to be without their starting center as Al Johnson has still not made it back from knee surgery, meaning second-year Lyle Sendlein will get the start. Sendlein, an undrafted free agent out of Texas enjoyed two starts in his rookie campaign.
When Warner does get the ball down the field, it's usually to wide receivers Anquan Boldin and Larry Fitzgerald who remain Arizona's biggest weapons on offense.
"Both of them are good receivers in the league. They've got speed, size, they can go up and get the ball. Both are physical receivers. Anquan is more of a blocking guy in the run game than Fitz. He's a real physical player, and he's been that way year in and year out. We definitely have to take him out of the passing game, but you can't let him run the roost in the run game either."
The third wideout is a bit of a question mark. Arizona used their third-round selection on Early Doucet out of LSU, but the talented youngster missed time in camp due to injury. Steve Breaston and Jerheme Urban both saw significant time in the preseason with Urban leading the team with ten catches for 164 yards.
"I think that's the biggest unknown. It's a battle between three guys with Doucet, Breaston and Urbane. We'll plan for all three of them, and they'll go four wide too so there will be a mix with all of them. Doucet is the rookie and we had him at Senior Bowl so we know what he can do. We'll see when it comes game time."
To help out in the run game, Arizona added Jerame Tuman from the Steelers this off-season. Truman and Leonard Pope often lined up during the preseason in a double tight end set. (Tuman was added to the injury report late in the week, and is questionable for the game.)
"Tuman is a good blocking tight end. That's his forte. They've got those receivers and they look to get the ball to them first, but Pope will get his opportunity when those guys aren't open. You have to be aware of him in the passing game."
Arizona also has versatility in the backfield.
Terrelle Smith returns as their true blocking fullback, while Tim Castille has emerged in the passing game with 9 catches for 83 yards.
"Smith is a plugger. He's good in the running game, a good blocker, a bloody your nose type guy. The other guy is more of a pass reception, speedier guy."
Edgerrin James remains their featured back after finishing '07 with a 1,000-yard rushing season, but they've added Tim Hightower and still have J.J. Arrington on the roster.
"James is a cutback player and still has the speed to take it to the edge. We've absolutely got to set the edges and have our inside linebackers making good decisions. The other two guys are downhill runners with some speed so they offer a bit of a changeup for their run game."
And lastly, turnovers. A turnover won the game for the 49ers in that overtime win, and always plays a factor, particularlyh when an offense is as potent as Arizona's.
49ers Offense/Cards Defense, Offensive Coordinator Mike Martz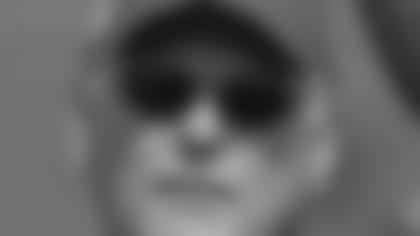 Arizona's defense is one to be respected said 49ers offensive coordinator Mike Martz.
"Their defensive front is real substantial," said Martz. "Their front seven is very quick off the ball. They flow very fast, they are physical. The one word I would use with this defense is that they are relentless. They don't stay blocked. They are impressive in that respect. They swarm the ball up front. I think they are one of the better fronts in the league."
Martz said Arizona has a triple threat on defense in Pro Bowler Darnell Dockett, franchise linebacker Karlos Dansby and Pro Bowl safety Adrian Wilson.
"Those are three guys they have built their defense around, and they are really elite players on that defense and they really keep that defense going."
Dockett anchors a defensive line that features a new Arizona player in pass rush specialist Travis LaBoy, who beat out Bertrand Berry for the starting nod. Arizona refers to the position as their "predator."
"Those kinds of guys like LaBoy are always very disruptive. You've got to account for him. That's why he's there. You have to approach it from a game plan standpoint and make sure you have an answer."
Arizona is thin on the defensive line at tackle, particularly at nose with Gabe Watson still coming off his knee injury and Alvin Branch missing practice this week with an ankle injury. Longtime veteran Bryan Robinson will start, with rookie Kenny Iwebema backing him up. The longer the 49ers offense can stay on the field, the better they could fare as Arizona doesn't have a lot of guys to rotate inside at tackle.
At linebacker however, they are anything but thin.
Dansby might be the standout, but Gerald Hayes, Chike Okeafor and newly acquired Clark Haggans give defensive coordinator Clancy Pendergast plenty of flexibility in his schemes. Haggans usually will come in for Okeafor, but there are times when the 49ers can expect to see all four linebackers on the field at the same time in more of a 3-4 look.
"I think you look at Dansby first. He's got excellent speed. He's a real good key and diagnose guy. He responds well when the ball is in the air and he has a real good feel for the quarterback's eyes and where he's going with the ball. But their whole linebacking group flows well to the ball and on third downs, they do a nice job of moving in and out of things. They are a bit of a hybrid, more of an under defense. Clancy does a good job of creating opportunities for his guys to make plays."
The offensive line will have to handle those various looks. They'll also have to manage Wilson, who often plays down in the box and blitzes.
"There will be different blitzes and dogs and we have to handle that. We have to play within ourselves, play with an attitude, not emotion, and just continue to get better. The first group has gotten better every week and if we continue that we should be alright."
Opposite Wilson at safety is converted cornerback Antrel Rolle. Rolle proved last season he could be a playmaker with five interceptions, three of which were returned for touchdowns.
"I think what he gives them is terrific range. They had some problems a few years ago with guys who couldn't close on the ball on some of those deep balls, or they would lose the ball in the air. He does a real good job of being in the right position and of being able to close on those deep balls."
Like the front seven, the 49ers could see some variations of Arizona's back end. Roderick Hood and Eric Green will start at corner, but Arizona could bring rookie Dominique Rodgers-Cromartie in for their nickel package, or move Rolle to the nickel corner (the spot he played in 2007) and bring on Aaron Francisco to play safety.
"The biggest issue for us, no matter who we play and where they play, is to worry about what we need to do. From a scheme standpoint, we have to understand what they are trying to do by structure and have an answer for it, but that from point on, it doesn't matter who is wearing that jersey."
Martz is excited though to see his group of starters in uniform and on the field together for the first time. After having injuries in the preseason at receiver and offensive line, the 49ers look to start the season with an entirely healthy roster.
"I haven't seen our starters yet in the huddle. I'm excited just to see them stand in the huddle together for a game. That will be fun to see alone."
Special Teams, Coordinator Al Everest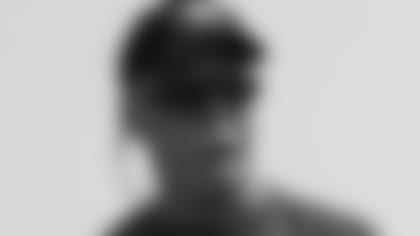 Special teams was hit and miss for the 49ers during the preseason. They gave up a few long kickoff returns, a punt return for a touchdown, a blocked punt , and a blocked field goal, but coach Al Everest feels much better about things now that he's got his core unit back, including Michael Robinson and Keith Lewis.
"Michael had his first preseason game last week and so it was good to have him back and get him a little playing time. We will have Keith back this weekend and that's big. It's like getting Frank Gore back and Joe Staley back on offense. It makes a difference and it's important to have your key guys ready to go."
While Lewis and Robinson play a major factor on the coverage units, Everest will also get his return specialist back this week in Allen Rossum, who missed the final game with a chest contusion.
"We need to do a good job with our return game and we need to see if we can put something on the board like Allen and Delanie Walker did in the preseason with their punt and kickoff returns for touchdowns."
Rossum will be the featured returner for both punts and kickoffs, but Everest expects help throughout the season from Walker and Robinson on kickoffs, and Arnaz Battle and Nate Clements on punt returns.
Arizona has a return threat of their own in Steve Breaston. Breaston had a 73-yard punt return for a touchdown in '07, and a long kickoff return of 59 yards. Although the Cardinals worked in a few other players in the preseason, including Arrington, Everest firmly expects to see Breaston.
"Breaston had a great rookie year returning for them. He's a real threat. He's got great balance, good vision, good speed and cutback ability. He's a really good returner, up there in my opinion as one of the best. He's a good challenge and we need a team effort to get the job done. "
The Cardinals added a new specialist this off-season in veteran punter Dirk Johnson.
"I had him in New Orleans and he went to the Eagles and had been there a while. He's a good directional punter and that's what they are asking him to do in order to shrink the field for their coverage units. He's done a nice job for them of that in the preseason."
Neil Rackers returns as their kicker, after leading the league last year in touchbacks.
"He's got a big leg with good range on his field goals."
Apparently Rackers has been working on long-range field goals after hitting only 3 of 9 field goals from 50-plus yards in 2007. But the short ones can also sometimes be tricky too. Rackers hit on a game-winner in last year's overtime game with the 49ers but a delay of game penalty backed him up five yards. He missed the next try from 32 yards out.
"We had put pressure on the first one, so I think he tried to pull it away from the pressure on the next one just in case and he pulled it to the left. There are no easy putts, you either make them or you don't, but that pressure can help."
Other players to take note of on the Cardinals special teams units are Aaron Francisco and Sean Morey.
"Those are their two ring leaders. Morey was brought over from Pittsburgh because of his abilities on special teams, and Francisco gives them 100% effort out there. He's a good athlete, and is a nice tempo player, similar to Dashon Goldson for us because of his speed and instincts. We've got to play hard across the board, that's non-negotiable. We have to play together and really play as a team because they have a very good return game."