The 49ers opposition for Thursday night has already made their quarterback announcement. Chicago has settled on Kyle Orton, a former fourth-round pick over their former first-round selection in Rex Grossman. San Francisco however is still in a holding pattern.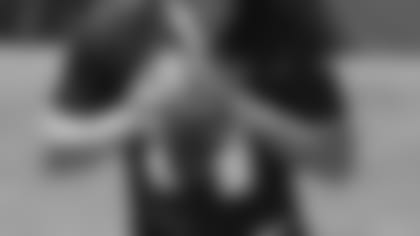 Despite the lack of an official announcement, it's looking more and more as if a former sixth-round pick and journeyman quarterback in J.T. O'Sullivan could beat out Alex Smith, the team's number one overall pick in 2005.
O'Sullivan will start his third straight game for the 49ers against the Bears, and has enjoyed all of the reps with the first team since the first practice following the first preseason game against Oakland.
But while everyone else might be saying it's a foregone conclusion that it's already his job, not so at 49ers Santa Clara headquarters. Head coach Mike Nolan continues to express his pleasure with all three quarterbacks, and those quarterbacks seem to have only Chicago on their minds.
"I keep telling you guys that this is camp," said O'Sullivan. "This is every day. This is my job to get ready for Thursday. If I let myself get caught up in stuff that I can't control, like who plays September 7th, I'm really letting my performance be effected on Thursday. So no, I haven't thought about it. I'm not worried about it. I'm worried about Thursday."
Speaking along the same lines, Smith said, "I'm speaking honestly when I say, we all have enough on our plate not to worry about everything else," said Smith. "I think with this offense, trying to get this team ready and all of the installs and getting ready to play this Thursday is enough to worry about. There's not enough time to get into any other stuff."
After all, O'Sullivan seems to grasp that starting in Chicago won't mean anything if he doesn't finish well.
"I'm not satisfied to be the starter coming into the third preseason game," said O'Sullivan. "It's not a goal of mine. I think that everybody wants to play [and] be the guy. So we'll go from there but this is another opportunity to play well this week. Be consistent."
For his part, Smith doesn't appear to be throwing in the towel, even if he is working with the second-string for the third time in three weeks.
"They haven't said otherwise, so absolutely," said Smith when asked if he thinks he's still in the race. "I'm going out there treating it like that, you have to."
He said that whatever happens in the long run isn't a worry.
"Right now I'm really just thinking about today's practice and getting better from yesterday and getting ready to play Chicago," said Smith.
Both quarterbacks in fact appeared worry-free, and extremely competitive in Tuesday's afternoon practice, putting together one of the cleanest practices of camp.
By unofficial stats, O'Sullivan had only one incomplete during the team portions of practice – a deep ball to Josh Morgan that was a bit overthrown.
"Hopefully it was crisp," said O'Sullivan. "We are just trying to get ready for Chicago. They are a good defense and they pose a lot of problems. Today was better than yesterday, but there definitely still feels like there is a lot to go to get ready for this game."
Smith also looked sharp in the practice. He had one low throw to fullback Moran Norris, but otherwise moved the ball well during his turn in team.
"I think he's doing a good job," said Norris. "Today was a pretty good practice and I think they are all battling hard and fighting. It's just helping us to get better."
Center Eric Heitmann doesn't know who he'll eventually be snapping to on Sundays, but it's a competition that he believes brought out the best in the team's signal callers today, and one that will continue to be a plus throughout the season.
"I think we're in a unique situation with having three quarterbacks capable of starting and winning games for us," said Heitmann. " JT has done an excellent job in there with the first group, Alex has shown that he can make plays and Shaun has been great as well. We're very fortunate to have three QB's in there that can win games for us."
Starting left guard Adam Snyder left practice early on a cart after suffering an injury during a team period in Tuesday's practice.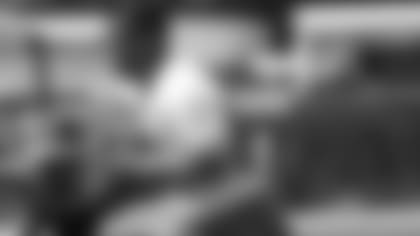 Head coach Mike Nolan said after the session that Snyder suffered an ankle injury and would likely miss Thursday night's game in Chicago. Nolan didn't think Snyder would miss time beyond this week.
Rookie free agent Brian de la Puente worked in his place on one team session, but later rookie Chilo Rachal stepped in at right guard while Tony Wragge moved over to the left side of the line.
Nolan said he'd have to wait to select a starter for the game until after he speaks with his coaching staff this evening.
"If my opportunity comes, I'm going to do whatever I can to help my team," said Rachal. "When your name gets called, you've got to be ready to step in and do your best."
The line is already without starting tackle Jonas Jennings, who had surgery on a broken knuckle. Jennings will miss the game, but may be able to return by next week's preseason-finale vs. San Diego.
CB Tarell Brown continues to be limited in practice after injury his hip last week.
QB Kyle Wright was held out of practice for the second day with a sore knee.
Wide receivers Arnaz Battle (hamstring), Bryant Johnson (hamstring) and Ashley Lelie (calf) are still out with their injuries, but the group did look to be going almost full speed on field one during conditioning work.
All three did zig-zag runs, planting and changing direction on the whistle from the strength coach.
The trio also played as standing targets and caught passes from O'Sullivan and Smith while Shaun Hill worked the scout team against the first-team defense.
S Lewis Baker (thigh), G David Baas (pectoral) and RB Michael Robinson (knee) remain out of action due to their injuries.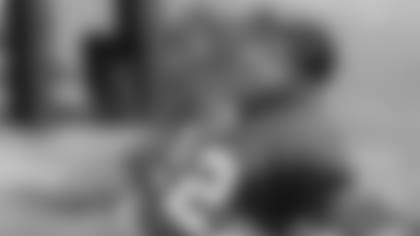 Cornerback Nate Clements broke up a pass with a diving move along the sidelines, did a somersault and then raced Joe Staley for the scoop. He later forced a fumble, and finally intercepted a deep ball.
So, who could blame him for being a little tired, and opting to recline on a stack of bags?
Not those of us who simply stand by with a camera and a recorder, but safety Michael Lewis opted to pick on his teammate.
"Hey man, you can't go to the Pro Bowl sitting around like that," said Lewis.
Clements responded, "Yeah, this is how I'll be when I'm in Hawaii. I'll be reclining just like this."
Everyone out on the field couldn't help but hear the crowd noise that blasted out of loud speakers whenever the offense went to work in team periods.
Joe Nedney gets paid for his leg, but the 49ers kicker has some skills with his hands too. Nedney caught a line drive punt from Andy Lee that many returners might have dropped.
The Daily Drill

Long snapper Brian Jennings and returner Allen Rossum got some extra work in for the upcoming Chicago game during Tuesday's windy practice.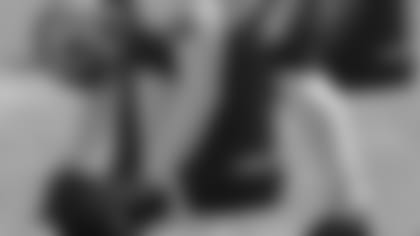 Jennings sent several spiraled and crisp long snaps back to punter Andy Lee who then sent them Rossum's way to be caught.
"I think San Francisco is actually one of the windiest places I've ever practiced in so it should be okay," said Rossum. "I really never even worry about the weather or the elements. I just make sure I secure the ball no matter what."
San Francisco does serve up its share of swirling winds, but Jennings has dealt with 47 mile per hour gusts in his previous trips to Soldier Field.
"Conditions are something we battle when we go to Chicago – it is the Windy City," said Jennings. "The wind blows very hard and when the wind gusts over even 20 miles an hour, it really moves the ball."
Jennings said he'll test out the wind conditions during pregame on Thursday, but that he and Lee already have at least one prepared trick.
"Andy and I will try to time up the plays with the gusts," explained Jennings. "If it's calm, we'll break the huddle fast. If it's gusting, we might sit in the huddle a little longer and see if we can wait one out. "
Rossum enjoyed an electrifying 67-yard punt return for a touchdown last week, but the 49ers special teams unit has also given up some big returns. Jennings said that challenge gets turned up a notch in this week's matchup.
"Chicago is a good football team. They are very aggressive on special teams and we've got a lot of respect for their team. They are physical and fast so you have to be ready for that, and then like I said, be ready to adjust if there's bad winds."