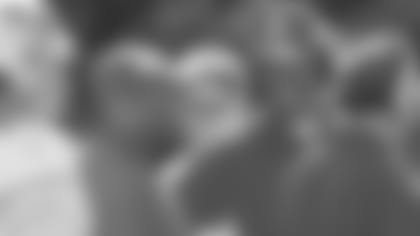 Nobody pushed Mike Johnson harder than his father Gene.
On weekends, when other kids were sleeping in, Mike was mowing the lawn as soon as the dew melted. After that, while his peers enjoyed a carefree day, Mike was cleaning all the windows in his house.
Once the chores were finished, Gene made sure Mike was staying in shape and sharpening his skills for whatever sports season was coming up next. That's probably why Mike, a 6-foot-2, 175-pound high schooler, had Division 1 scholarship offers in football, basketball and baseball.
But Gene did more than instill a strong work ethic in his son. He was his best friend.
Mike still can't talk about his dad without a beaming smile across his face.
"He was there for me always," the 49ers quarterbacks coach said. "I can't remember an event I had that he wasn't there. He was my biggest supporter and my biggest critic, but he was always looking at ways I could get better."
When Johnson graduated from Baldwin Park High School near Los Angeles, he decided to pursue a collegiate career in his best sport, football. Johnson redshirted his first year at Arizona State and was in line to compete for the starting spot the following the season.
But that's when everything changed.
In December 1986 Gene passed away and Mike lost his sense of direction.
"I look back on that time now and I didn't handle it like he would have wanted me to handle it," Johnson said. "He had given me all the traits to succeed as a man, but instead I sort of wallowed in my own pity a little bit.
"I didn't know how to handle myself when the person I had relied on my entire life wasn't there."
Without his dad to guide him, Johnson lost focus on school and football. It took him a full year to get back on track, and by the time he did, playing quarterback for the Sun Devils was no longer an option.
The ASU coaching staff tried to move Johnson to wide receiver, but he didn't want to make the switch and decided to transfer.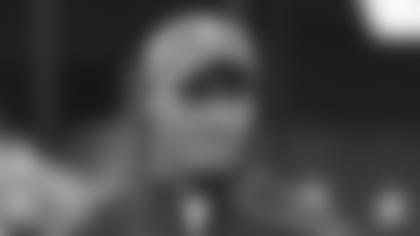 After a year at Mesa (Ariz.) Community College, Johnson transferred to Akron College where he finished his collegiate career.
At the conclusion of his college career, Johnson spent the 1990 training camp with the Arizona Cardinals before moving on to the World Football League. After two years in the WFL, Johnson spent five seasons in the Canadian Football League.
But throughout his playing days, Johnson always knew he wanted to be a coach.
During every off-season he would go back to Baldwin Park and coach the high school basketball team. Also, through a relationship he had developed with current-Oregon State coach Mike Riley during his WFL days, Johnson would sit in on USC coaches meeting during spring football. Riley was the Trojans' offensive coordinator at the time.
Johnson always knew coaching in some facet would be his calling once his playing days were over. He just didn't know it would come so soon.
During a game in 1995, Johnson broke his tibia and fibula when a lineman rolled onto his leg ending his career. Shortly afterward, Riley became the Beavers head coach and offered Johnson a job coaching the team's wide receivers.
Even though Johnson hadn't played wide receiver since his middle school days, it was an easy transition to coach the position.
"As a quarterback, you are in tune with everything a wide receiver does," he said. "It was just a matter of mastering the wide receiver techniques, which Mike Riley really helped me with."
Johnson spent two years coaching wide receivers before taking over as the team's quarterbacks coach in 1999.
Then, when Riley became coach of the San Diego Chargers, he brought Johnson along to coach the quarterbacks. After two years in San Diego, Johnson became the wide receivers coach for the Atlanta Falcons. One year later he became the team's quarterbacks coach. In 2006 Johnson became the Baltimore Ravens wide receivers coach and stayed there for two seasons before coming to San Francisco in 2009.
Johnson learned something new at every coaching stop, but what remained constant was the work ethic and attention to detail his father taught him as a kid.
Johnson knows he has taken on his dad's personality with his players and now he is the one who balances being the biggest supporter and biggest critic.
His players recognize that, and they appreciate everything Johnson does for them the same way Johnson valued his dad's support.
"He gives us everything we need to go out there on Sunday," 49ers quarterback Alex Smith said. "He demands perfection and he has a lot of energy and is there for us every day. Things like that, you couldn't ask anything else from a coach."