By Joe Hession, 49ers Museum Historian
They were shaped by uniquely different circumstances. One man raised in the rough and gritty world of East St. Louis. The other in the sunny suburbs of California.
But Dr. Harry Edwards and coach Bill Walsh shared a singular vision and they combined their enormous intellects to make a significant mark on the social fabric of American sports and, ultimately, American values.
Both men arrived in Northern California at just the right time. From the Beat Generation of the 1950s through 1967's Summer of Love, the Bay Area was ground zero for free thinkers. College campuses from Berkeley to San Jose attracted young men and women with new ideas about social and racial equality, values that were radically different from previous generations.
And that is where the story of Dr. Harry Edwards and Bill Walsh seems to merge. On the cozy campus of San Jose State University they immersed themselves, just a few years apart, in the rapidly changing societal norms sweeping the Bay Area.
At San Jose State, they clarified their ideas, and their approach to educating others about race, gender and equality. Edwards envisioned social justice through teaching and grassroots activism. He pursued a PhD in sociology and became an esteemed professor at U.C. Berkeley. Walsh embraced racial equality through his role as a football coach and administrator, instructing his players through life lessons on the field and leading by example.
They would eventually bring their considerable gravitas and leadership skills together to work for social change with the San Francisco 49ers. Their methods would expand to National Football League boardrooms and become a blueprint for social and racial change throughout the sports world.
Walsh's journey began in Los Angeles in 1931 as the Great Depression rolled across America, leaving millions of men and women unemployed. The Walsh family was fortunate. Bill Walsh Sr. was handy with tools and good with his hands. He found work in the auto industry and as a laborer in railroad yards. But Northern California offered more opportunities, and the Walsh family eventually made its way to San Francisco.
At Hayward High School, young Bill Walsh found his calling. He earned acclaim as an outstanding athlete who was fast, fearless and, above all, intelligent. In his senior year of football, Walsh earned all-conference honors while seeing action at wide receiver and as an occasional quarterback.
Walsh fell in love with football and saw it as the key to his future. His plan hit a snag, however, when the college scholarships he hoped for never materialized. Walsh then enrolled at San Mateo Junior College (now College of San Mateo). He earned the starting quarterback position and attracted the attention of Bob Bronzan, San Jose State's head football coach. Bronzan offered Walsh a scholarship to SJSU but with a caveat: the speedy Walsh would be used as a receiver rather than a quarterback.
Walsh may have been disappointed in the position change, but his new relationship with Bronzan would provide incalculable benefits. Walsh later claimed in his book Finding the Winning Edge, "Bronzan had a significant influence on me, both as a person and as a future coach... He stressed the fact that everyone needed to be willing to make sacrifices if the team was to succeed. And he was very creative offensively."
Bronzan turned out to be the football mentor Walsh needed.
The Spartans finished 6-3 in the 1952 season and Walsh received a glowing write-up in the school's 1953 media guide. It stated: "Was all-conference at Hayward High and at San Mateo J.C. as quarterback. Converted to end at San Jose State last year. A good natural athlete who was 190-lb. intramural boxing champion last year. Fastest Spartan lineman."
Injuries cut into Walsh's playing time in 1953 and he saw action in only five games. The highlight of his season was a 66-yard touchdown catch against Fresno State. Still, Walsh's diligence and football aptitude continued to impress Bronzan.
After earning his Bachelor's degree, Walsh fulfilled his military obligation at Fort Ord near Monterey, California then returned to SJSU to work on a Master's degree. Eager to get a toehold into the coaching profession, Walsh approached Bronzan. The Spartans head man hired Walsh as a graduate assistant to work with the defensive line. It was Walsh's first coaching job.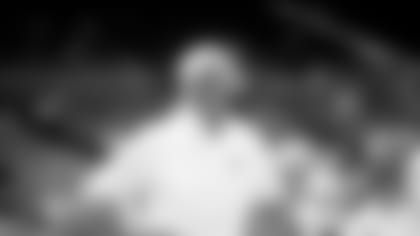 Meanwhile, Walsh completed his Master's degree after writing an enlightening thesis called Defensing the Pro-Set Formation. It described the offensive styles that could be problematic for defensive schemes of the era. It also offered a rough outline of the West Coast offense, a revolutionary passing style Walsh would introduce to the NFL 20 years later. It compelled Bronzan to write a recommendation for Walsh's placement file that said: "I predict Bill Walsh will become the outstanding football coach in the United States."
Harry Edwards graduated from East St. Louis (Illinois) High School in 1960 then parlayed his athletic skill and scholastic prowess into a ticket to California. After a short stint at Fresno City College, Edwards earned an athletic scholarship to SJSU and came under the tutelage of two of the Bay Area's most prominent coaches. The 6-foot-8, 255-pounds, Edwards dominated the boards for three seasons as a center on Coach Stu Inman's basketball squad. He also threw the discus for Bud Winters' heralded track team.
At San Jose State, Winters had chiseled together one of the nation's greatest track and field programs. Between 1958 and 1979 the Spartans produced dozens of Olympic medalists and over 40 world record holders, predominantly among the sprinters. In the track and field world, San Jose State was known as "Speed City."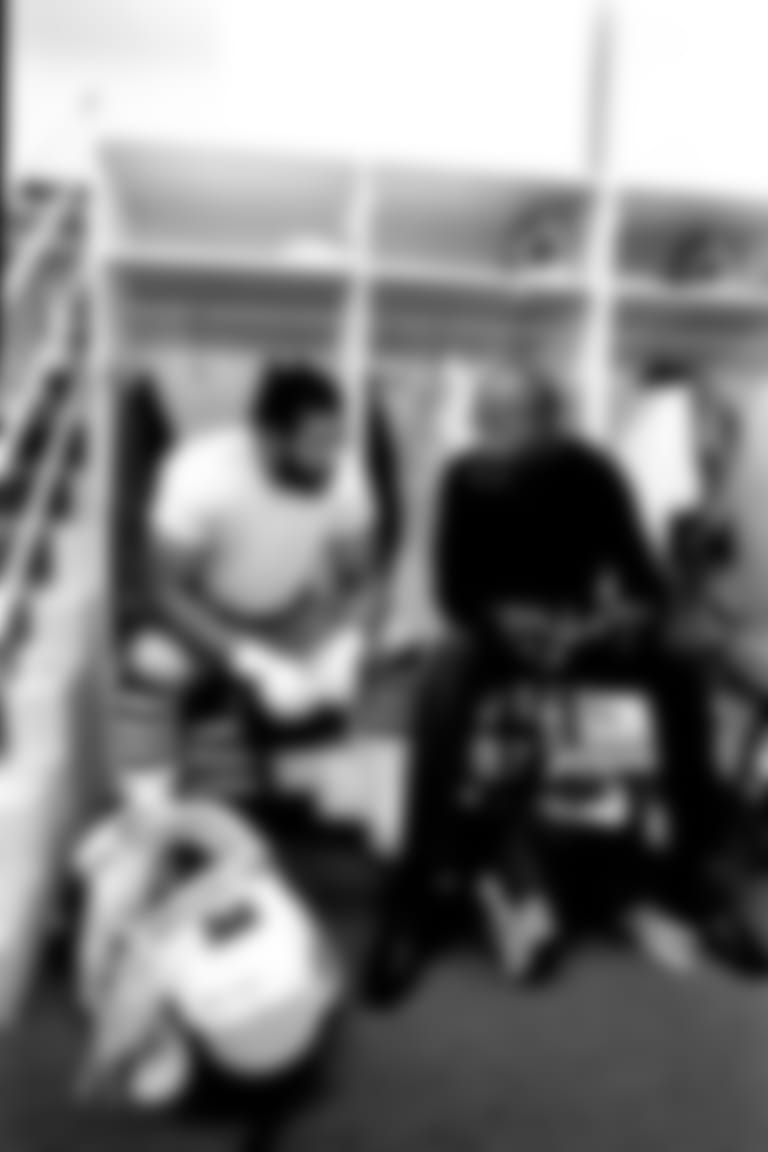 After graduating from SJSU with honors in 1964, Edwards was awarded a Woodrow Wilson Fellowship and began work on his PhD in sociology at Cornell University. Two years later he returned to San Jose State as a part-time professor and found himself in the midst of a cultural upheaval. The days of peace and love in San Francisco morphed into campus protests throughout the Bay Area as students marched to call attention to civil rights issues and the injustice of the Vietnam War. The assassination of activist Martin Luther King Jr. in April 1968 and presidential hopeful Robert F. Kennedy just two months later added fuel to a rapidly growing fire.
Edwards had experienced firsthand the plight of Black athletes and students at SJSU from his days as a scholarship athlete. "I had to live with the freshman basketball coach for a month," he said. "All the housing was segregated."
When Edwards returned to San Jose State as a teacher, he discovered little had changed. The campus had few Black professors and no Black coaches. On-campus housing was scarce for Black athletes and local landlords were reluctant to rent to them.
Meanwhile, the track stars of "Speed City" were gearing up for the greatest sporting spectacle of its time—the 1968 Summer Olympics. Three of the world's top sprinters, Tommie Smith, John Carlos and Lee Evans, all members of the Spartans track team, prepared to showcase their talent in Mexico City. Off the track they connected with Edwards who was organizing the Olympic Project for Human Rights (OPHR) to protest racial segregation, particularly in the United States. This collaboration led to Smith and Carlos protesting with the Black Power salute while on the medal stand.
Walsh was familiar with the San Jose State athletes and coaches involved with the Olympic Games and was keenly aware of their struggle. But during the summer of 1968, Walsh found himself with the NFL's newest expansion team, the Cincinnati Bengals, who were struggling to get off the ground.
Despite earning medals at the Mexico City Olympic Games, Smith and Carlos were shunned back home because of their Black Power salutes at the medal ceremony. In a nod of respect to the former San Jose State sprinters, Walsh offered them a tryout with the Bengals.
"I don't think Coach Walsh expected them to make the team. They weren't football players," Dr. Edwards said. "What he did was offer them a paycheck when they were considered pariahs."
Less than two decades later, Edwards and Walsh would join forces to share their combined wisdom on race and equality through their employer—the San Francisco 49ers.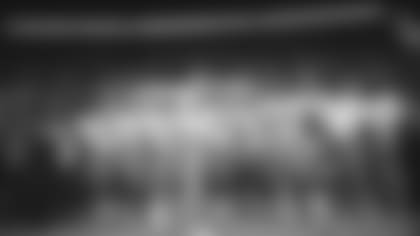 Edward DeBartolo Jr. gave Walsh his first NFL head coaching job in 1979 and the 49ers new skipper quickly revealed his unconventional nature. In fact, Walsh did the unthinkable. While searching for assistants, he steered clear of the league's "old boys" coaching network. At a time when the 49ers staff consisted of just seven full-time coaches, Walsh hired two Black men who were newcomers to the NFL coaching ranks: Dennis Green and Billie Matthews.
"Bill Walsh just wanted the best people," Edwards said. "It didn't matter if they were polka-dot or purple."
Within three years he also provided Ray Rhodes, Milt Jackson and Sherman Lewis with their first NFL jobs. It was the stepping stone each man needed to begin a long and fruitful NFL coaching career.
In the case of Green, he was hired by the Minnesota Vikings in 1992 and became just the second African-American head coach (after Art Shell) of the modern NFL era. Rhodes followed right behind him. The Philadelphia Eagles hired Rhodes in 1995 as the NFL's third Black head coach. He was named NFL Coach of the Year in his first season at the helm.
"I believe coaching, in a sense, represents the participants," Walsh later said in a USA TODAY interview. "The racial-ethnic balance in football has turned over very rapidly in recent years, as has the interest and the involvement of so many men for the coaching profession. But we're not seeing the upward mobility that we should be seeing."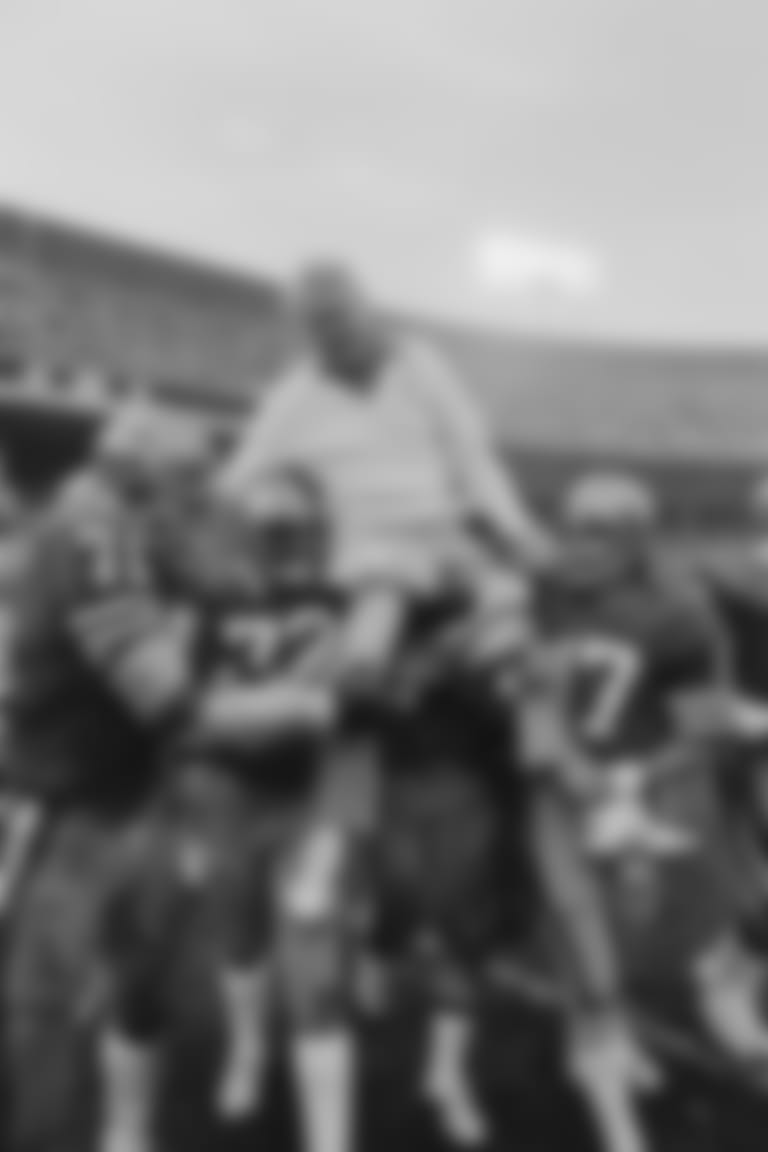 Walsh's open-mindedness went beyond his hiring practices. He changed the way the team prepared and scripted the game's first 15 to 25 offensive plays. He altered travel plans by arriving a day earlier for East Coast games and on bigger, more luxurious planes (with the financial backing of team owner Edward DeBartolo Jr.). And he pioneered a revolutionary offensive approach, the West Coast offense, that relied on short, easily completed passes to move the football. The offensive scheme eventually was copied by a legion of college and professional coaches.
It was a formula that led to a decade of success and three Super Bowl championships during Walsh's reign as 49ers head coach from 1979-1988.
Throughout his career, Walsh generously offered his time to aspiring young coaches. He was a frequent speaker at clinics for high school and college coaches, and made a habit of inviting minority coaches to 49ers training camps to observe his methods. Walsh already had two Super Bowl rings and was working on his third when he felt more could be done to increase the lack of minority coaches in the NFL. That's when he teamed up with Dr. Harry Edwards.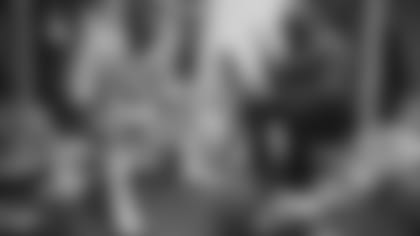 "While talking about a contract, we discussed what we could do for one another," Edwards said. "We were both following the same road on social issues. This gave me the opportunity to get inside the organizations I had been critical of and work with them."
Edwards' initial role with the 49ers in 1985 was as a consultant advising players, coaches and staff on race relations and social issues. It quickly expanded and Edwards initiated programs on life management skills and financial planning for young players. Veterans considering retirement were offered clinics on post-career opportunities. The programs he developed for the 49ers soon were adopted by the National Football League. Eventually the Golden State Warriors and Major League Baseball sought Edwards' counsel on player personnel matters and on increasing front office opportunities for minorities.
By 1986, Walsh was ready to offer a more formalized approach to his coaching clinics and The Bill Walsh NFL Minority Coaching Fellowship was born. It began as a collaborative effort between Walsh, Edwards and public relations executive Rodney Knox. They also had the unfettered support of team owner DeBartolo Jr. and vice president John McVay.
The primary goal of Walsh's fellowship was to provide talented minority coaches the opportunity to work alongside the 49ers staff and expose them to NFL practice methods, training techniques and offensive and defensive philosophies. Graduates of the program would receive formal evaluations and letters of recommendation.
"Bill (Walsh) had a strict set of ideals and standards he used to evaluate candidates for admittance to the program," Edwards said. "He was looking for bright coaches with the ability to teach and who exhibited 'executive command.'"
Walsh sought the executive command quality in all his coaches. According to Edwards, executive command is a set of virtues that includes: Respect, which is gained through technical proficiency and a clear grasp of a designated coaching discipline. Affection, the skill to push others to do more than they believe is possible. Authority, the ability to ensure that the appropriate standards are met.
The program also offered participants a myriad of networking opportunities. In the up-and-down world of football, a coach's career depends on connections. The fellowship provided numerous up-and-comers the chance to openly exchange ideas.
Lovie Smith was a college linebackers coach when he attended one of Walsh's first fellowship programs. He claims the exposure he received redirected his career and in 2004 the Chicago Bears hired him as their head coach. Two years later, he guided the Bears to Super Bowl XLI where he and opposing head coach Tony Dungy (another Walsh protégé) of the Indianapolis Colts were the first African-American head coaches to face off in the Super Bowl.
"I am a big believer in what it can do for young college coaches who are searching for an avenue into our league," Smith said of the minority coaching fellowship. "As a participant in the program, I learned so much about what goes into the business on the professional level. The experience and networking opportunities that I had during my time had a very big impact on my career path."
Smith is one of a bevy of future head coaches who used the fellowship as a springboard to the NFL. Other participants include Marvin Lewis, Leslie Frazier, Mike Tomlin, Hue Jackson, Anthony Lynn and Raheem Morris, all graduates of the program who went on to become NFL head coaches. Tyrone Willingham, a head coach at Stanford, Notre Dame and Washington was another participant.
Tomlin led the Pittsburgh Steelers to a Super Bowl title in 2008. At the age of 36, he was the youngest head coach to win a Super Bowl ring. Now in his 14th season with the Steelers he has never recorded a losing season.
The Bill Walsh coaching universe is well-known throughout football. An astounding 17 Super Bowl winning teams have been led by a member of the Walsh line. But by providing coaching opportunities for minorities, his impact on football is further amplified. According to Dr. Edwards, Walsh was "one of the greatest influences on social issues in sport in the past half-century."
"He was THE brightest person I ever met," Edwards said. "He was also one of the greatest teachers and a man of compassion. He would go out of his way to help players, coaches, friends who were in need. He once told me if we don't look out for one another we have nothing."
The concepts introduced by Walsh and Edwards continue to resonate throughout the league today. Their shared vision on social justice and equality, whether on the field or in the classroom, helped open a new path for modern athletes and coaches. The program they pioneered, known as the Bill Walsh Diversity Coaching Fellowship, became the model for a league-wide initiative that now includes all 32 NFL clubs.
Edwards, a U.C. Berkeley Professor Emeritus in Sociology, continues to believe in the power of education. He's seen its potential first hand at the Denise DeBartolo York Education Center at Levi's® Stadium where carefully selected teachers offer free on-site STEAM (Science, Technology, Engineering, Arts, Math) training to students from Kindergarten through Eighth Grade.
"I had the opportunity to witness what the York family and Jesse Lovejoy (Director, 49ers EDU & 49ers Museum) created with the STEAM program," Edwards said. "The teachers start by talking to the kids about football and quickly get into math and science. Then you see their faces light up."
In 2017, the 49ers organization created the Dr. Harry Edwards "Follow Your Bliss" Award to celebrate the Bay Area's outstanding teachers. It offers educators the opportunity to highlight their work with young students, improve the community and create a new generation of critical thinkers and leaders.
"School teachers are our unsung heroes," Edwards said. "It's the greatest profession in the world; to be able to inspire others and encourage intellectual growth."
The Dr. Harry Edwards "Follow Your Bliss" educator grants are awarded to Bay Area teachers who show a "commitment to leading the future generation with purpose, passion, dedication and love." For the 2020-2021 school year, five deserving teachers received a $5,000 stipend for in-classroom materials and other necessary resources.
In addition to his work with the 49ers, Dr. Edwards has collaborated with San Jose State and the Tower Foundation to create the Institute for the Study of Sport, Society and Social Change. The institute discusses activism in sports, an athlete's responsibility to the community and numerous other contemporary topics. A recent panel discussion included sports luminaries Kareem Abdul-Jabbar, Jim Brown, Tommie Smith and former 49ers stars Takeo Spikes and Anquan Boldin.
Coach Walsh lost his battle with leukemia in 2007. During his 10 years as head coach, the 49ers won six division titles and Super Bowls XVI, XIX and XXIII. Walsh was named NFL Coach of the Year in 1981 and 1984, and was selected to the Pro Football Hall of Fame in 1993. He maintains a special place at the San Jose State University Sports Hall of Fame as the school's only graduate to be inducted into the Pro Football Hall of Fame.
In his touching eulogy for Walsh, Dr. Edwards said, he "stood astride the football culture in America like a colossus for 10 years. He walked with generals, senators and secretaries of state, but never lost his common touch.''