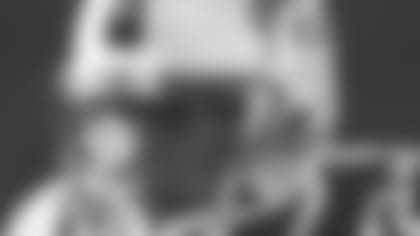 Pro Bowl cornerback Nate Clements previews the Atlanta Falcons in this latest installment of Clements' Coverage.**
This week we've got a road contest against the Atlanta Falcons and as a defense we need to correct some of our mistakes from last week and get back to the way we were playing at the start of the season.
We've got to get some pressure on Joey Harrington and that's something that we all have to work on collectively because it goes hand in hand with us in the back end and the guys up front. It's our job in the back end to stay in coverage and give those guys time up front to get to the quarterback. We have to work together and play our style of football and get the job done.
They've got a banged up offensive line but that's the nature of our business. Guys are going to go down over the course of the season because the physical strain can take a toll on the body, and then sometimes you just have freak injuries. Young guys have to step in at times and get thrown into that fire, and I'm sure those guys understand they are expected to perform.
Harrington has been a starter in this league and he knows what is going on. We can't let him get into his rhythm. We've got to challenge every pass that is thrown and every run that he hands off.
At running back, Warrick Dunn is a veteran who still has the quickness. He knows where to hit the hole and he knows where the creases are going to be. We definitely have to keep him contained and not allow any explosive runs. They've also got Jerious Norwood, who is probably a little bit faster than Dunn, although they are both explosive and pretty quick.
At receiver, Joe Horn is a vet. He is an excellent route runner and knows how to get open, and he does a good job of creating windows for the quarterback to throw in. They put Michael Jenkins in the slot. He's a strider, he can run and go up and get the ball. Roddy White is the other starting receiver and he's really an up and coming receiver. He's really elevated his game this season, and he is getting it done and is their most productive wideout.
I'm not sure if Alge Crumpler is going to play. I know he's banged up with an ankle and a knee, but we'll expect and prepare to see him in any case. He's an all-pro tight end. He can catch, he can run, and that's why he's been to the Pro Bowl.
They have some young, quality players. They are moving the ball but they aren't cashing in and they have had some struggles in the red zone. As a defense we just have to continue do what we do on defense and give our offense opportunities with turnovers and keep them in good shape by getting three and outs. When we are in red zone situations, we can't let them get touchdowns.
We can't underestimate or take anybody lightly. That's just how it is. Any team can win on any given Sunday. We are 2-5, they are 1-6 and they are desperately looking for a victory - just like we are.
It's very important for us to get back on track as a team this Sunday. As you can see the season is flying by and we don't want to lose out on any more opportunities to win ballgames. We have to start this week – we've got another opportunity and we need to cash in so we can get some momentum going.
It's also important that we gain some confidence because in this league I think with each win you build that and then you start playing even above the level that's expected.
I think it's just a matter of preparation, trusting and believing in each other and what we are out here doing. It's just football – this is checkers, not chess. You just have to go physically beat your opponent.