Just one week into training camp and the 49ers offense has experienced a changing of the guard. Make that guard, center and right tackle.
Mike Singletary confirmed those changes Monday, by announcing the addition of rookies Anthony Davis and Mike Iupati into the 49ers starting lineup and later sharing the diagnosis for center Eric Heitmann, who was carted off the field in the morning session after being injured in 11-on-11 drills.
The inclusion of the No. 11 and No. 17 overall picks into the first-team offense was perceived to be the big news of the day, but Heitmann's tough break, a fractured left fibula, will be a difficult loss for the offensive unit.
Before he announced that one of his offensive captains will be out 6-8 weeks, Singletary previously hinted the door was open for players like David Baas, Tony Wragge and Cody Wallace to take the starting center position.
Baas lined up in the afternoon as the team's starting center, a position where he feels can play at a high level.
"I want to win just like everybody else. I'm coming out here competing, if they want me to compete at center, that's what I'm going to do," the six-year pro said. "I can't sit here and complain about it. You have to move on and be the best football player at whatever position you can, so that's what I'm doing."
In a similar fashion, Davis and Iupati aren't patting themselves on the back because of their new roles with the team. They're focused on sticking with the attitudes that earned them starting jobs in the first place.
"It's a positive thing, but at the same time, my goal is just to keep getting better," Davis said. "It is a confidence boost, but you have to put everything in perspective. This is just the first step. I want to be the best player I can possibly be."
Both players have spoken highly of their brief time with the 49ers offensive line coaches. They've also praised their veteran teammates for sharing valuable information.
"Everyone has a job to do and everyone communicates with each other," Iupati said of his relationship with his fellow linemen. "There's good chemistry going. They're helping me and Anthony a lot. We're constantly communicating with each other because we're always trying to have the perfect play."
And as Singletary explained, they'll get the chance to play perfectly for the foreseeable future.
"I've talked with [Offensive Coordinator] Jimmy Raye, talked with [Offensive Line Coach] Mike Solari and made the decision to go ahead," Singletary said. "We feel that we've seen enough and those guys have shown us that.
"First of all, they've showed us that they have the ability to step in and be able to do it. The second thing is, we realize that if that is the case, we have to give them the reps that they need to adjust and be ready."
Solari's energy and teaching methods has instantly rubbed off on his rookie pupils.
"As a group, we're a reflection of our coaches," Davis said. "Every group is a reflection of their coaches as far as their enthusiasm for the game and how they come to work."
Notes and QuotesFor the first time under the Mike Singletary-era, music could be heard at the start of the morning practice. In the afternoon, the music switched up from contemporary music to jazz, showing an eclectic taste of music by the 49ers coaching staff.
Brit Miller is not afraid to enjoy himself during a rigorous training camp. After every morning practice, the second-year fullback makes sure to wear sunglasses while he recuperates his body in the cold tub. The sunglasses are a training camp necessity for Miller. "You put the shades on to feel good about yourself when you get in the cold tub," Miller explained. "It's a nice relaxation time. You feel like you're somewhere else, totally different." Miller said he and his teammates also play music to distract their minds from the cold conditions. "We have 'Country Wednesdays' and today we had a little bit of an 'Eminem Monday.'" Miller pointed out that not all the talk is football-specific. "We have worldly conversations there. We talk about what's going on with our families and things like that, but it is a good time to unwind."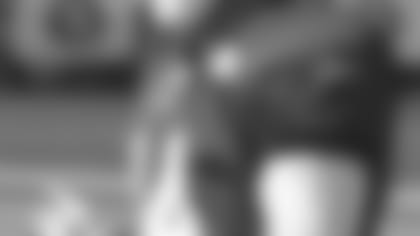 Santa Clara native and San Jose State product Kevin Jurovich joined his hometown team for the first time after being signed the previous day. Here's what the wideout had to say about his first day with the 49ers. "It feels good to be a part of this team. Things were really put into perspective when I was walking down the hall to sign my contract and I saw pictures on the walls of all the guys who I grew up watching. I'm excited to play here and I'm proud of it."
Safety Reggie Smith joined in on punt returning duties for the first time of camp. At the University of Oklahoma, Smith fielded punts for the Sooners too. He returned three punts last season with the 49ers. His longest return went for a nine-yard gain.
The most memorable play of the afternoon session took place when Delanie Walker reached over Parys Haralson's body to catch Alex Smith's corner end zone pass during 7-on-7 work.