On any given day, a day in the life of former 49ers tight end Russ Francis might be more eventful than most people's entire lives.
The Super Bowl XIX champion with the 49ers and three-time Pro Bowler with the New England Patriots, who enjoyed 13 seasons in the NFL (seven with the New England and six with the 49ers) is one of the most complex characters to ever wear the scarlet and gold uniforms.
From skydiving to wrestling to piloting to whatever adventure you can come up with – Francis has likely been a part of it and has gone back for more.
Besides being quite the personality in the locker room, Francis enjoyed his share of success on the field. He finished third all-time in 49ers history for most receiving yards (2,105) and touchdowns (12) by a tight end.
Initially, the Hawaiian native never planned to embark on a career in football. He only moved to the states because of family tradition. Francis' mother urged her son to move to Oregon to live on a ranch before his senior year of high school, replacing his older brother. In Oregon, Francis started throwing the javelin and earned himself a scholarship to the University of Oregon.
While in college, Francis joined the Oregon football team and a few years later he was selected as the 16th overall pick in the 1975 NFL Draft. When Francis' brother told him he had been drafted, the oblivious star athlete thought he'd been drafted into the Army.
Instead, he'd been selected to join the New England Patriots, where he played the next six seasons. In his third year, Francis was named to the first of three consecutive Pro Bowls.
But after his sixth year in New England, Francis decided he didn't need to play professional football any longer. Instead of playing he joined ABC Sports as a broadcaster and covered a wide array of sports which was a perfect fit for his own diversified interests.
While on assignment to cover the Pro Bowl, Francis interviewed 49ers head coach Bill Walsh and the rest was history.
"I was next in line for Monday Night Football and I had just done the '84 (Summer) Olympics," Francis said. "I really didn't think I needed it in my life.
"But Bill said (after the interview), 'This is the only time in your life that you'll be able to do this. Your time is very narrow and all of the guys on this team are the best at what they do. I mean that. They are the best at what they do. That means you get better every day instead of every week. If you want to find out how good you could be then you need to come play with us.'"
Francis took some time to mull over Walsh's offer and decided to join the 49ers in 1982.
Three years later, Francis and the 49ers were Super Bowl champions.
Francis' fondest memory of the 49ers 38-16 victory over the Miami Dolphins was a moment on the sideline he shared with teammate Keith Fahnhorst.
"We were leading 36-16 with two minutes left and Keith comes up to me and asks how does it feel to win your first Super Bowl?" Francis recalled.
Instead of answering the question and letting the realization sink in, Francis insisted to Fahnhorst that he wouldn't be fully excited until the game was completely over.
Francis had another major experience he had no control over when he participated in Wrestlemania II.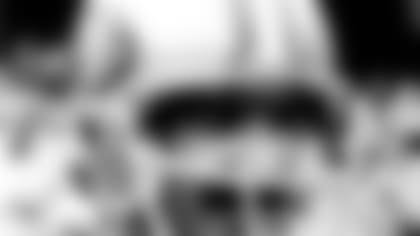 Francis and other NFL players took part in a 20-man battle royal in the main event. Although he was the last remaining football player in the ring, Francis still remembers his in-ring encounter with Andre "The Giant." Francis took part in the extravaganza because of his father's involvement as a wrestling promoter in Hawaii and his ties with the WWF. In fact, Andre was one of the wrestlers who used to babysit Francis and his siblings.
"He was looking at me like he was hungry and I was a hors d'oeuvre," Francis recalled. "He hit me so hard, I hit the mad on the back of my neck and I bounced back to my feet and said, 'You know Andre, I thought we were friends?' With a big smile on his face he said to me, 'Outside the ring, we are friends. Inside the ring, I'm Andre the Giant.' Then I hit him as hard as I could."
The ring was probably the only place Francis felt uncomfortable.
When he wasn't playing football, Francis was an avid sky-diver and pilot.
"I still do all of that," he said. "To me it has to do with the freedom to do extraordinarily exciting things. I've done 3,500 base jumps. It's not just screaming through the air at 200 miles per hour. You can see so much. You can smell the earth. You're not just falling, you can tilt your body where you're chasing cars down the highway up at 14,000 feet. You can do a couple of back-flips then go in the other direction, fly over to your friend half a mile away, grab him on the wrist, shake hands, smile and then take off the other way."
But Francis' passion for the sky doesn't stop there. When the subject of piloting comes up, he gets even more passionate.
"You take a P-51 Mustang World War II Fighter up into the air at 300-400 miles per hour then pull it up straight into the sky, then come up over the top in a loop and look at Mt. Diablo and the Bay upside down and inverted as you get ready to roll out of the lazy-8 – it's an experience that you don't get when you're feet are flat on the ground. It's an experience where you can look at the world in a different way and you can push yourself."
One might wonder why Francis would take part in such activities, he says:
"Some people never leave their neighborhoods or their towns and other people travel the world just to see everything that's here in the time that we have. I chose these different activities, because I've often said I'm more comfortable in the air or in the water than I am on the ground. The only time that wasn't the case was in a football game. I felt very comfortable on the ground then."
Francis flies a couple of times per week, piloting old planes, new planes, helicopters, jets, props and paper airplanes.
"If I can't fly that day, I may make a paper airplane and fly that," he joked.
At the upcoming 49ers Foundation Winter Wine Fest at the end of March, Francis is giving away a bird hunting trip to Mexico with airfare and is also offering a ride in a biplane.
"I'm going to take people to the Clear Lake area and roll them upside down just to say thanks to those guys who support the 49ers Foundation."
Francis also keeps busy with the various companies he's a part of, like Going Pro and Aloha Events.
At Going Pro, Francis is able to train tight ends who want personal coaching and aspire to play in the NFL.
"I'm still the resident tight end," he quipped. "It's a position-specific training company, where guys get a lot of conditioning and learn a lot of game plans specific to their position."
At Aloha Events, the company he owns, Francis puts on events focused for the Hawaiian communities in Las Vegas. The events range from Super Bowl parties to a canoe racing event he's planned for next fall.
While all the various activities in his life have kept Francis busy since he retired from professional football, his 13-year-old son Riley takes most of the spotlight.
"He occupies as much time as I can get him to spend with me," Francis said. "He's the brightest star in the sky."
Whether he's on the ground or in the air, there's no mistaking Russ Francis.