Running backs used to be just that – running backs. They ran the football. Three yards and a cloud of dust.
They weren't expected to catch passes out of the backfield, but Roger Craig changed all of that. Without the 49ers second all-time leading rusher and ninth all-time leading receiver, there might not be the dual-threat backs showcased in today's game.
That alone, some people say, should land Craig in the Pro Football Hall of Fame. But it's out of his hands now. He did everything he could during his playing days, now all he can do is sit and wait for that call.
But he's not consumed by it. He isn't stewing over it, and he certainly won't let it define him. But that's not to say Craig wasn't nervous last February as he waited to find out his Hall of Fame fate.
His heart was racing as he the announcement of the 2010 class drew closer. Months earlier Craig was proud just to have been named one of 15 finalists, but when the time came he wanted more than anything to hear his name called.
So there he sat, anxiously waiting in a hotel room with the other finalists. Minutes felt like hours. It seemed to take forever.
But then it was over as quickly as it started. The first name was called: Russ Grimm.  That was it. The list was alphabetical, meaning Craig was left out.
Was he disappointed? Yes.  Crushed? No. Because as Craig would later say, "life goes on."
Still, people tell him every day that his bust belongs in Canton, Ohio, and he feels the same way.
"If it happens down the road, great. If not, I'm fine too," Craig said. "I have a life and a family that I love and care about.
"I don't feel any pressure to get in the Hall of Fame or anything like that. I feel like I had a great career."
So while Craig doesn't feel the pressure now, that wasn't the case during his playing days.
He was a big-time player coming out of a big-time college program, and everyone in the 49ers organization had high expectations when they drafted him in 1983.
The second-round pick out of the University of Nebraska knew this, and he was okay with it. In fact he liked the pressure, he always has. But Craig kind of expected to ease into the NFL.
Or at least not get called out on his first day.
"We drafted you to get back to the Super Bowl. That's why you're here."
Those were the words Jack "Hacksaw" Reynolds told Craig the moment he stepped foot inside the 49ers practice facility.
Craig was taken back. Reynolds was a two-time Pro Bowl linebacker and one of the hardest hitters in the NFL. Craig was just a 22-year-old kid from Davenport, Iowa.
"I was like, 'wow,'" Craig said. "Talk about pressure. I thought I knew what was coming and I thought I was prepared for it. I had to throw all of that out the window.
"From that moment I knew I had to start thinking like a veteran because these guys weren't going to treat me like a rookie. I felt like in my first year I had to make something happen."
He did, and he had a little extra motivation after an injury-plagued rookie preseason. While Craig was sitting out of the exhibition games with a separated rib cage, he heard all the doubters. One reporter questioned his dedication. Another called him soft. A TV anchor said he was a bust.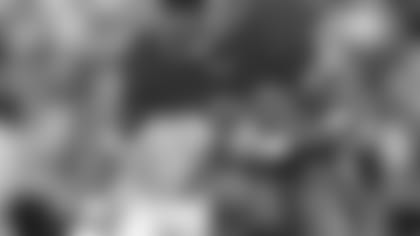 He wanted to prove them wrong.
"When you hear people call you out like that you can either give into it or use it as motivation."
Craig went with the latter.
In his rookie season he rushed for 725 yards and eight touchdowns, but what really stood out was that pass-catching ability.
Five. That's how many receptions Craig thinks he made in college, and he knew if he wanted to be successful in the NFL he would need to become more than just a runner. So he went to work, trying to become a weapon in the passing game as part of his evolution from a good college running back into a great all-around NFL player. 
Craig caught 48 passes as a rookie, four of which went for touchdowns. And that was just a glimpse at the work ethic he would show over his 11-year NFL career.
You know about the hill workouts – the 4.5-mile, grueling route through Edgewood Park that so many 49ers used to run to stay in shape. But what you probably don't know is Craig was the one who started it.
"A lot of people credit those workouts to Jerry (Rice), but Roger was the guy who introduced us to it," former teammate Eric Wright said. "When you look back on those teams from the 80s, we all had tremendous work ethic, but I don't know if anybody worked as hard as Roger.
"He worked for what he got."
And what he got were some pretty gaudy statistics.
Craig spent eight seasons in San Francisco before finishing his career with the Los Angeles Raiders and Minnesota Vikings.  He amassed more than 13,000 yards from scrimmage, rushing for 8,189 yards to go along with his 4,911 receiving yards. Craig also scored 73 total touchdowns.
"I tried to be a perfectionist throughout my career," he said. "That's why I worked like I did. It was vital that I was well-conditioned because I did so many things on the field. I wanted to stay out there for every play because I felt like my diversity kept opponents honest. It kept them from keying in on just one part of our game."
Craig was a member of the NFL's All-Decade team of the 1980s, made four Pro Bowls, named a First-Team All-Pro once, and was the NFL Offensive Player of the Year in 1988.
In that 1988 season he rushed for a career-high 1,502 yards, made 76 receptions and scored double-digit touchdowns. Three years earlier, in 1985, Craig led the NFL in receptions, a feat that had never been accomplished before by a running back. That same year he was also the first player in league history to record 1,000 rushing and 1,000 receiving yards in the same season.
But Craig did more than pile up stats and stockpile awards. He was a champion.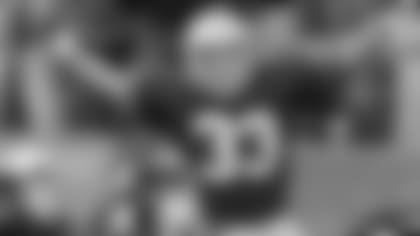 Craig was a member of three Super Bowl-winning teams (Super Bowl XIX, XXIII and XXIV) and showed up big in all three title games.
And once again it was Reynolds who inspired Craig to be great. Before Super Bowl XIX in January 1985, the linebacker took the young running back aside and told him, "Play every snap like it's your last, because you never know if you'll ever, ever get this opportunity again."
"So I took that attitude," Craig said.
In Super Bowl XIX Craig totaled 58 rushing yards, 77 receiving yards and scored a Super Bowl-record three touchdowns. In Super Bowl XXIII, he became the first running back to record 100 receiving yards in a Super Bowl, and he also rushed for 71 yards. A year later he had more than 100 all-purpose yards and a touchdown as the 49ers won their third title in six years.
"My goals were always team goals, never individual goals, so to be able to accomplish the ultimate team goal three times in my career was amazing," Craig said. "It's hard to describe what it's like to win a Super Bowl, but I can tell you there isn't another feeling like it."
His final Super Bowl title came in January, 1990, and the following season was Craig's last in a 49ers uniform. He played three more seasons before retiring.
Craig has been out of football for 17 years now, but he's still on top of his game.
Craig is currently the vice president of business development for TIBCO, a company that provides enterprise software which helps companies achieve service-oriented architecture and business-process management success. He compared his new team to his old one. He said TIBCO is innovative, just like the 49ers West Coast offense. He said CEO Vivek Ronadivé is like Bill Walsh with his energy, drive and vision. And most importantly for Craig, TIBCO is very competitive in its field, just like his 49ers teams.
"With the right information at right time in right context, businesses can make smarter decisions and make the world a better place," Craig said. "That's our motto, and it's true.
"I'm still scoring touchdowns, but in the workforce, not on the football field."
So while TIBCO takes up most of his time nowadays, he still makes room in his life for football.
Craig was in Canton for Rice's Hall of Fame induction last August. And even though he wasn't on stage being recognized with his former teammate, the people at the Hall of Fame treated him very well while he was there.
"Maybe that was a sign," Craig joked.
Sign or not though, everyone he talked to that weekend kept telling him his time would come.
After all, he did change the game.