TIGHT ENDS (5) New: J.J. Finley (Rookie), Cooper Wallace (1st Year)
Returners: Billy Bajema (4th Year), Vernon Davis (3rd Year) , Delanie Walker (3rd Year)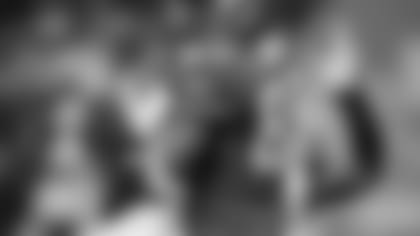 The 49ers have one of the most exciting tight ends in the NFL in Vernon Davis, who had 52 receptions for 509 receiving yards and four touchdowns last year despite an offense that struggled throughout the year.
Taken in the first round with the sixth overall selection of the 2006 NFL Draft out of Maryland, Davis is also a strong blocker and oozes with potential as a receiver. His strong work ethic along with the coaching mind of Martz should expedite his progression.
"Vernon is a very versatile player and such an unusual athlete for that position," Martz grinned. "It's new for me, because I've never had anybody like him. We're learning and creating different things for him all the time."
Delanie Walker showed promise in 2007 during his first full season at the position. Walker converted from college wide receiver but missed nearly the entire first half of his rookie campaign in 2006 with a shoulder injury.
Billy Bajema returns for his fourth season in San Francisco and has significant experience having played in 45 games with 15 starts. He is used primarily as a blocker in short yardage situations.
Cooper Wallace, who has spent time with four NFL teams during his first two years in the league, and undrafted rookie free agent J.J. Finley (Oklahoma), will battle for roster spot.