Southerners love their football and since the majority of players participating in this week's 2008 Senior Bowl festivities come from the SEC, the fans here in Mobile have plenty of local kids to root on this week. But 49ers fans back in California who also fervently follow their local college programs should also be happy to know that the Pac-10 is well represented with 14 kids from those schools receiving invites, and they just happen to be drawing everyone's eye this week, particularly the kids from Cal and USC.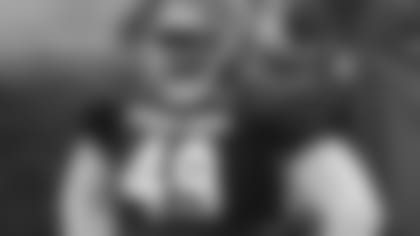 "The fans back in California should be happy to know that the SC and Cal kids are out here doing a pretty good job," said 49ers Director of College Scouting Dave McCloughan. "I think USC has the most of any kids down here this week and they've shown up and competed hard. It's been a nice week for the California kids across the board."
The Pac-10 Champs do in fact have the largest representation at this year's game with eight players set to play in the game, which is also the highest number of players from one school since Auburn received nine invites back in 1988.
"They're going to have a bunch of guys get drafted," said 49ers scout Ethan Waugh, who covered the west coast this season. "They have a lot of talent and you saw how well they were playing at the end of the year and I think those kids have carried that on here. They've really shown that they're peaking right now."
Headlining the group is the team's quarterback John David Booty, who has demonstrated his athleticism and strong arm throughout the week of practice.
"Booty's been a great player for them for a number of years, and he's continued that here this week," said Waugh. "He's had some very accurate practices this week and that's been great to see."
Booty's got two players in particular from his own USC defense who are giving him a run for his money this week in all-American nose tackle Sedrick Ellis and linebacker Keith Rivers.
"They're beasts, man," said Booty. "It seems like I can never get away from those guys, they're always close to me. They're great players and they work so hard and prepare so well. This means so much to them and this is what they've waited for their whole lives. Now they're going even harder than I've ever seen them go before. I'm happy to see that. They're both good football players and first-rounders most likely. I'm just glad they're on my team."
Ellis is dominating the line of scrimmage at the North practices, while Rivers has shown his versatility as the Raiders coaching staff has featured him at both inside and outside linebacker this week.
"I'm playing all linebacker positions so I'm just trying to pick up everything on the fly," said Rivers. "I started at the Will, moved to Sam and then to Mike so I'm just taking it on the fly and trying to keep on developing. I've always played Will since I've been in the big-time at SC, but it doesn't matter to me. I'll play wherever I'm needed."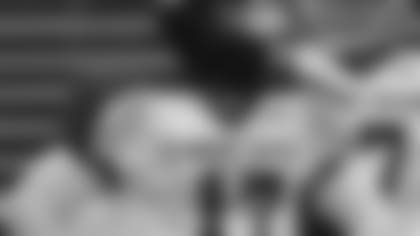 Cal has only three kids in the all-star game in safety Thomas Decoud, running back Justin Forsett and wide receiver Lavelle Hawkins, but they've shown up big time during the week of practice. Hawkins has come down with several deep ball catches, Forsett has enjoyed some explosive runs, while Decoud has broken up some plays for the North defense.
"All three guys from Cal have done very well for themselves," said Waugh. "Decoud is a complete player and he's shown that down here. Forsett has shown the same quickness that you see on the field every week and Hawkins has caught a bunch of ball already so I think they're doing well for themselves."
UCLA only has one player at the game in defensive end Bruce Davis, and he's a guy who many teams were interested to see this week because he falls into that tweener category. Davis has actually played alongside his USC rival in Rivers, working some at linebacker during the North practices in order to give NFL teams a look at his skills in coverage.
"In the NFL he's going to be a little bit undersized and he's probably going to have to make the transition to playing on his feet," said Waugh. "He's actually been doing some of that here, and he's doing a good job at it. I think you always tend to root for the guys from your own area and you want to make sure they project how you see them to the rest of your group and I think all the kids from my area are doing a good job at that."
For more from the Cal kids, enjoy our video feature today on TV 49.