The 49ers Thursday night primetime matchup against the Chicago Bears at Candlestick Park should make for an intriguing game, storylines aside.
Mike Singletary will coach the 49ers against the team he played 12 seasons for as a Hall of Fame middle linebacker and won Super Bowl XX.
And while it may be hard to not get caught up in that aspect of the game, both teams are coming off losses and will have to be ready in a matter of days to get back in the win column.
The 49ers (3-5) have dropped five of their last six games and four straight, while Chicago (4-4) has dropped three of its last four.
When quarterback Jay Cutler was traded from the Denver Broncos to the Bears in the offseason for Kyle Orton and draft picks, Chicago's run-first team of 2008 had to become more of a pass-friendly offense to showcase the talents of their strong-armed signal caller.
Through eight games Cutler has ushered in that change. Currently, the Bears rank as the league's 28th best rush offense and 11th best pass attack.
With the Bears, Cutler has completed 63.6 percent of his passes (182-of-286) for 2,046 yards and 14 touchdowns. But with that stress on the passing game has come interceptions, 12 to be exact, all thrown by Cutler.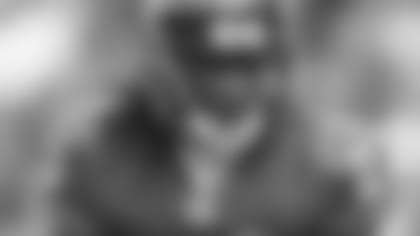 Cutler's favorite target has been return specialist turned No. 1 wideout, Devin Hester, who has 41 receptions for 548 yards and three touchdowns.
But Cutler's favorite red zone target has been tight end Greg Olsen who has 27 catches for 286 yards and a team-high six touchdown grabs.
Earl Bennett, Cutler's college teammate at Vanderbilt, has 32 receptions for 427 yards, but has not scored a touchdown this season. Rookie speedster Johnny Knox (28 catches for 340 yards) also is a factor in the Bears passing game. And last but not least, Cutler has completed 30 passes to his running back Matt Forte for 259 yards and a touchdown.
Forte has rushed for 441 yards on 123 carries for three touchdowns, but for the second consecutive year his average carry is less than four yards. Forte carried 316 times as a rookie, but is on pace for only 246 carries this year.
The Bears signed veteran left tackle Orlando Pace in the offseason to add to an already veteran offensive line led by Center Olin Kreutz and right guard Roberto Garza. The unit has given up 19 sacks in eight games, while averaging 90.5 yards per game on the ground.
In order for the Bears to be successful, the group will have to keep Cutler unscathed while opening lanes for Forte.
The Bears were dealt a major blow when they lost the heart and soul of their defense for the rest of the season with a dislocated wrist in the season-opener.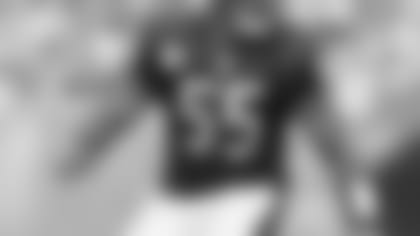 Losing Brian Urlacher was certainly a blow to Chicago's defense, but backup Nick Roach has filled in capably. He's third in tackles with 42, behind weakside linebacker Lance Briggs' 59 tackles and free safety Danieal Mannings' 61 stops. Without Urlacher, Briggs has stepped up as the leader of the Bears defense.
The Bears defensive line is anchored by defensive tackle Tommie Harris and former 49ers defensive lineman Anthony Adams. But Harris is not guaranteed to play Thursday. He was ejected last week against Arizona for throwing a punch to the face of Cardinals lineman Deuce Lutui. But as of Tuesday afternoon, no disciplinary action had been levied against Harris from the league office or the Bears.
Chicago's defensive ends, Alex Brown and Adewale Ogunleye are two veterans who can provide pressure on the quarterback. Both ends are tied with a team-leading 4.5 sacks. Besides the two ends, no other Bears defender has more than one sack this season.
On the back end, the Bears have an experienced cornerback in Spencer Tillman and an inexperienced corner in Zackary Bowman, who is in his second-year. Both corners have two interceptions each, and are flanked by Manning, and rookie strong safety Al Afalava, who was the team's sixth-round pick in this past draft our of Oregon State.
With both teams looking to stay in the playoff mix, Thursday's game will have a playoff-like atmosphere with NFL Network cameras there to capture all of it.