When the world is watching, that's when he's at his best.
Such is the case when Frank Gore takes the stage known as "Monday Night Football."
In four career appearances in the weekly national showcase game, the Pro Bowl running back has racked up 393 rushing yards (5.0 yards per carry) and two rushing touchdowns. Most recently, Gore turned in the second-best Monday night rushing performance in team history when he rushed for 167 yards on 25 carries in a 24-9 home victory over the Arizona Cardinals last December.
"It gets me hyped up and excited," Gore said of his Monday night mindset. "You get a chance to show everybody in the world how good of a player you are."
But the 5-foot-9, 217-pound do-it-all back failed to show his true self in the team's 31-6 season opening defeat to Seattle last week. He carried the ball 17 times for 38 yards and caught six passes for 45 yards, and never enjoyed the breakaway runs he experienced in the teams' first meeting of 2009.
Gore's longest runs that day went for 79- and 80-yard touchdowns. Last week, his longest run went for 10 yards; his longest catch went for 23.
"We beat ourselves," admitted Gore, whose in-game role changed once the 49ers began trailing by multiple scores.
Once labeled as the 49ers "bell cow," by offensive coordinator Jimmy Raye, Gore's importance to the team's success is beyond evident.
And now with the 49ers sitting at 0-1 to start the 2010 regular season, Raye will need to incorporate his bell cow even more when hosting the New Orleans Saints this Monday night.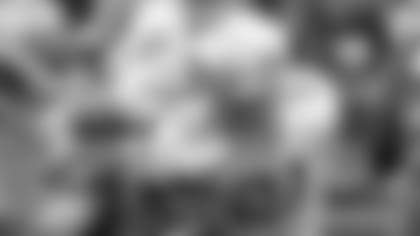 After all, Gore's production is vital to the 49ers. The team is 5-1 under head coach Mike Singletary when he surpasses the 100-yard mark.
"When you look at what we're doing in the first half, even though we couldn't execute in critical situations, we still had the ability to move the ball," quarterback Alex Smith said. "It was because we were balanced.
"We weren't running for a ton of yards, (we) still made them defend the run and were able to throw off of it. In the second half when we got away from our game plan, obviously with the score and got one dimensional, we struggled."
Gore didn't pout about the lack of production though. The running back said his focus remains on carrying out all of his assignments, not just the ones that require him touching the football.
"I just have to keep blocking, try to get my other guys opportunities. Whoever's number is called, I'm trying to help them make big plays," he said.
After digesting the film study from their Seattle loss, Gore and the 49ers offense are set on getting it right against the Saints.
"If everybody does their job and holds their blocks a little longer Frank will probably break," rookie left guard Mike Iupati said. "We need to give him a chance to get those extra yards."
The challenge of playing the defending Super Bowl champs is welcomed by Gore and is an even more fitting matchup considering it's the only game being televised that night.
"That's real big, especially going against a team that's won a Super Bowl. It'll be a great game. We just have to go out there and be us," Gore said. "I think it'll bring the best out in us."
The 49ers aren't dwelling on the stature of their opponent, rather the details that enabled them to become world champs.
"They're trying to throw a ton at you," Smith said of the Saints defense. "When you put on New Orleans' tape, it's all over the place. They play every (defensive) front imaginable, every coverage, do some things that are very unorthodox and they play fast."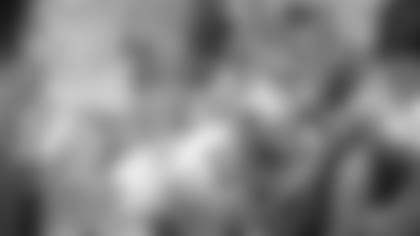 As Smith pointed out, Gregg Williams' defense thrives on creating confusion. It's the job of the 49ers offense to not get rattled, and more importantly, not turn the ball over.
The Saints finished third in the NFL totaling 26 interceptions in 2009. They added 13 fumble recoveries to turn opposing offenses over 39 times. All the takeaways added up to 141 points for the high-powered New Orleans offense.
The trend continued last week against Minnesota. The Saints kept the Vikings from entering inside their own 20-yard line, and held future Hall of Fame quarterback Brett Favre to a 71.7 passer rating with one interception.
"They have the throne, they have what we want," wide receiver Josh Morgan said. "We have to put together a great performance to see if we're ready to get there. I think we're ready for it, we just have to execute."
Singletary said outside linebacker Ahmad Brooks would probably be able to return for New Orleans. He's been sidelined all preseason due to a lacerated kidney.
Cornerback Will James is day-to-day recovering from an ankle injury suffered in the preseason opener at Indianapolis. Singletary said the 10-year veteran is questionable for the Saints. Singletary added that wide receiver Ted Ginn Jr., is day-to-day with a knee injury suffered in Seattle. The signing of wide receiver Jason Hill back to the team gives the 49ers depth at receiver if Ginn is unable to play.
If Ginn can't go, Singletary said the team has options at both kick and punt returner spots. He didn't give definite answers, but wideout Josh Morgan and tight end Delanie Walker were names he mentioned as kick returner replacements. Rookie cornerback Phillip Adams and wideout Dominique Zeigler were the names mentioned as possible punt returners.
Tackle Anthony Davis will face one of his high school teammates in Saints free safety Malcolm Jenkins. The two were teammates at Piscataway High School in New Jersey. But Davis and Jenkins aren't trading texts or phone calls this week. "I'll see him after the game," Davis said. "We can talk and catch up then."