Last year, the Atlanta Falcons had a remarkable 11-5 season under first-year head coach Mike Smith that ended with a 30-24 loss to the Arizona Cardinals in the wild-card round of the NFL Playoffs.
But the Falcons have quickly learned in 2009, it's all about what you've done lately.
And as of late, Atlanta is looking for its first win since Sept. 20.
It's been more than two weeks since the Falcons tasted defeat, and now they're focused on getting back into the win column when they travel to the Bay Area to take on the 49ers this Sunday for the first time since they were victorious 21-19 in the 2004 season opener.
Atlanta has another major focus heading into this matchup and that's re-establishing their dominant run game that helped them reach the playoffs.
Pro Bowl running back Michael Turner has rushed for 65, 105 and 56 yards in his first three games. So far, he's averaging 3.5 yards per carry which is a yard under his '08 average. Turner has carried much of the load (65 carries), because his backfield partner Jerious Norwood has missed time after suffering two concussions. In his four-year NFL career, Norwood has already sustained three concussions.
Norwood missed the New England game and with two weeks of rest, the Falcons hope to have their running back in full-force come Sunday.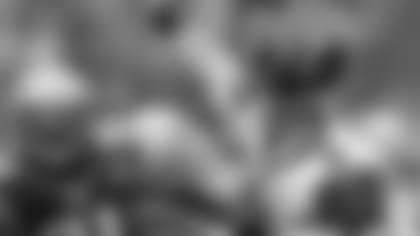 Quarterback Matt Ryan is one player in particular who would like to see the run game return to the success from a season ago.
Ryan has completed 60-of-91 passes for 648 yards with five touchdowns and one interception. But with the opposition stacking the box against Atlanta's rushing attack, Ryan hasn't been able to complete passes down the field.
Ryan's top target a season ago was wide receiver Roddy White, who put up career numbers across the board with 88 receptions for 1,382 yards and seven touchdowns. But this year, White has yet to stretch the field. His longest catch has been for 17 yards and his average is down to 7.9 yards per catch. Last year it was at 15.7.
Other than White, Ryan has reliable targets on the outside in Michael Jenkins (12 catches for 152 yards) and veterans like Brian Finneran and Marty Booker (combined seven catches for 88 yards).
But Ryan's favorite target has arguably been his tight end, future Hall of Famer Tony Gonzalez, who was acquired via trade with the Kansas City Chiefs in the offseason. Gonzalez leads the team with 160 receiving yards and two touchdowns.
Another positive for Ryan is the protection he's receiving on a weekly basis.
Although they've played one game less than the 49ers, the team has only given up two sacks. The Falcons line is anchored by center Todd McClure and also has a former 49ers lineman, right guard Harvey Dahl.
Under the leadership of McClure, Atlanta's entire offensive line watched all of the team's 81 running plays last week to get a better understanding of what's caused them to have a slow start. And after watching the tape, McClure and company feel like they've picked up on what was ailing them.
Come Sunday, the world will see if those problems have been corrected.
In the NFL, statistics don't lie. So when after three games they say that the Falcons are 30th in the NFL in total defense – it means there's work to be done.
Atlanta ranks 25th against the run and 27th against the pass. In three games, they've allowed 136.0 rushing yards per game with an average carry of 4.7 yards per game. Those numbers need improvement if the Falcons want to contend for the NFC South crown.
The Falcons top-three tacklers are the team's three linebackers in their 4-3 defensive scheme.
Inside linebacker Curtis Lofton leads the team with 38 tackles and he's followed by the two guys who play outside of him on defense. Weakside linebacker Mike Peterson is second with 28 tackles and strongside 'backer Stephen Nicholas is third with 22 tackles.
With the run defense allowing close to five yards per carry, the back end has had their share of struggles as well.
But those problems are two-fold.
First, the Falcons haven't generated too dominant of a pass-rush. Two of the team's five sacks have come from Pro Bowl defensive end John Abraham. Another blow to the defensive line was the loss of first-round draft pick Peria Jerry for the rest of the season with a knee injury.
And second, the team has only come up with two interceptions, one from Peterson and the other from cornerback Chris Houston. Atlanta has given up an average of 245.3 yards per game in the air.
If the Falcons want to get back to their winning ways and put themselves in the mix for either another wild-card berth or divisional crown – establishing the run on offense and picking up their play on defense is a must.