To commemorate Juneteenth this year, 49ers Director of Diversity, Equity and Inclusion Christina Jefferson has joined 49ers.com to highlight the significance, history and ways to celebrate the federal holiday.
Get to know Christina's story of Juneteenth by clicking here.
What is Juneteenth?
Juneteenth (short for "June Nineteenth") is June 19th every year. Though President Lincoln emancipated enslaved people on January 1, 1863 (what is celebrated as emancipation day) in the Union States, it did not apply to the Confederate States or those states where there were little or no Union troops. Texas was a state which had very few Union troops and many slave owners fled to the state because of this. Union troops reached Galveston Texas and freed the remaining enslaved people on June 19, 1865.
The History of Juneteenth
The Juneteenth Holiday originated in Texas and other parts of the south. It spread North as African Americans moved during the Great Migration in the early 20th century. The popularity of the holiday ebbed and flowed over the years. As the complexity and depth of African American History has also shown a new light on the holiday.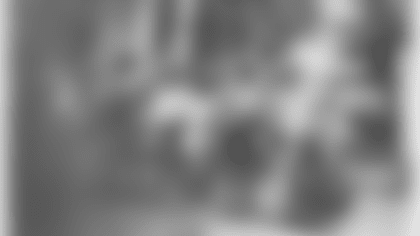 Juneteenth became a federal holiday on June 17, 2021 and was signed into law by President Biden.
How can I celebrate Juneteenth?
Juneteenth is traditionally celebrated by getting together with friends and family. It is also traditional to eat and drink red foods on Juneteenth. Why? To represent the blood that has been shed and is still being shed for freedom.
Learn about the History of Enslaved People. Visit your local African American History Museum to learn more:
Donate time or money to local nonprofits working on education, mentoring or prison reform. Here are some of the local 49ers Social Justice grantees whose work furthers many of the Juneteenth messages:
Support shops and local businesses that feature African American artisans. Here's a curated list of several Black-owned businesses in the Bay Area, including some backed by 49ers players as well as the organization's Black employee resource group, 49ers B.U.I.L.D.:
Ashay by the Bay Books – Vallejo, CA
Marcus Book Store – Oakland, CA
Multicultural Bookstore & Gifts – Richmond, CA
Hippie's Brew – Hayward, CA
Nirvana Soul – San Jose, CA
Red Bay Coffee – Oakland, CA
Back A Yard Caribbean Grill – Campbell, San Jose, Menlo Park, CA
Brown Sugar Kitchen – Oakland, CA
Hummingbird Bakery & Dessert Bar – Vallejo, CA
Little Baobab – San Francisco, CA
Little Skillet – San Francisco, CA
Sandi's Cobbler Cups – Santa Clara, CA
AVOCURL – Oakland, CA
Barbers Inc. – San Jose, CA
The Barber Academy – San Jose, CA
K&K Beauty Supply – Antioch, CA
McBride Sisters – Oakland, CA
What is 49ers B.U.I.L.D.?
49ers B.U.I.L.D. (Black Unity In Leadership and Development) was established to bring together black employees within the front office of the San Francisco 49ers to influence positive change within the organization and the communities we support. We will tackle key social justice issues and create a more progressive, equitable, and supportive work environment for all.
We believe in advocating for the oppressed and amplifying underrepresented voices.
We believe in having transparent and inclusive conversations.
We believe in challenging racism, police brutality and microaggressions.
We believe in inclusive hiring practices and professional development.
We BUILD to provide equitable opportunities and access for the future leaders of the black 49ers community.