Here's a look at some of the areas that will need perhaps the most evaluation during the 49ers 2008 Training Camp.
Head coach Mike Nolan had thrown even J.T. O'Sullivan into the mix for the starting role at the end of mini camp, but during the OTAs, Alex Smith and Shaun Hill split most of the reps with the first-team unit.
Nolan indicated that preseason play would be integral in this quarterback battle, and recently said that both Hill and Smith will get at least one preseason start under their belt before a starter is named
As the number one overall pick in the 2005 NFL Draft, Smith is considered to have more natural talent and raw ability. Smith probably gets the edge in practice, but Hill has shown he can step up in game time situations, and gave the 49ers their most consistent play at quarterback in 2007.
The two healthy quarterbacks will need to show their command of this new Mike Martz offense and the man best able to handle the pressure throughout preseason play will likely get the starting nod.
If one or both players struggle, look for O'Sullivan to work his way into reps with the first-team unit.
Nolan said that even once a starter is named, that the winner shouldn't relax because he won't hesitate to make a change if the starter struggles.
The quarterback competition is the biggest headliner, but the 49ers offensive line might have the most uncertainty.
With David Baas sidelined after having surgery to repair his torn pectoral muscle, the starting lineup throughout the OTAs from left to right was Joe Staley, Adam Snyder, Eric Heitmann, Tony Wragge and Jonas Jennings.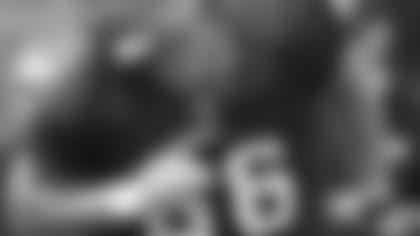 Baas is recovering well from surgery to repair his torn pectoral muscle, but he still could miss the first part of the season. Without Baas, the 49ers starting lineup on opening day would feature only one player at his same spot as last year in Heitmann.
Surgeries have prevented Jennings from finishing a full season with the 49ers in his three-year stay, and so a concern over his durability understandably placed the 49ers in a position to seek out and firm up a swing tackle as insurance.
Pre-OTA's, the prospects at backup tackle for the 49ers didn't possess a whole lot of proven experience.
Snyder led the way with 23 combined starts at left and right tackle, but ideally, Nolan prefers to leave the former third-round pick inside at guard.
That left Damane Duckett, Alan Reuber and Joe Toledo.
The 49ers believe Duckett has promise, but he's still learning the tackle position after converting over from the defensive line during the 2007 off-season.
Reuber played in three games at tackle with Arizona in 2004 and has been on practice squads since, while Toledo has been out of action due to a knee injury he suffered his rookie year with the Dolphins in 2006.
The team thus decided to experiment some with second-round draft pick Chilo Rachal, who began the transition from guard to tackle at the start of OTAs. But, with the recent signing of veteran Barry Sims, it looks like Rachal will get to settle in back at guard, the position he played during his college career to USC.
Sims, a 10-year veteran does give the 49ers a proven player at the tackle position and is an acquisition that probably allows for offensive line coaches George Warhop and Chris Foerster to sleep a little better than they were during OTA's. If one of their starting tackles goes down, they've now got some insurance.
Moving back to the interior of the line, fourth-round pick Cody Wallace is picking up the offense quickly, and will eventually be the heir apparent at center. Although he is unlikely to see the field as a rookie, camp is his best shot to get prepared just in case.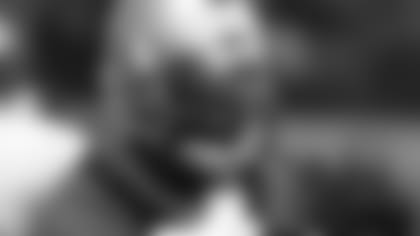 This has been the most tumultuous position for the 49ers over the last three seasons, essentially a rapidly moving revolving door. Johnnie Morton and Brandon Lloyd started, and then left. In came Antonio Bryant, out went Antonio Bryant. Enter Darrell Jackson, goodbye Darrell Jackson. In between, players like Bryan Gilmore, Taylor Jacobs and Brandon Williams also had their shots.
Entering training camp, the position appears to be the most stable it's been in a while with Isaac Bruce, a proven veteran who hasn't looked to have missed a step during the 49ers off-season program and sixth-year veteran Bryant Johnson joining the ranks.
Offensive coordinator Mike Martz also seems fond of Ashley Lelie, and intends to use him, along with Arnaz Battle to develop an aggressive passing offense. .
The question here is how many receivers do the 49ers keep on the active roster? Last year at the 53, the 49ers kept six with Brandon Williams being tagged as a returner. Some teams keep as few as five receivers, and as many as seven.
In his second year, Jason Hill looks to have come along enough up to this point to warrant a roster spot, and Josh Morgan appears posed to do the same. As a sixth-round pick, Morgan could be practice squad material although he could make a strong case for the 53 with a productive preseason performance on offense and/or special teams.
The 49ers will need to figure out what base defense they intend to work out of in 2008, 3-4 or 4-3.
Although the club lost two key members in Marques Douglas and Bryant Young, they added Justin Smith and Kentwan Balmer, and feel strongly about the development of some of their younger players on the line.
Defensive coordinator Greg Manusky will put the best 11 on the field and as in years' past the 49ers won't settle on plain old vanilla. Manusky will likely dial up a multiple front defense, but with the depth and quality of the defensive line this season it could translate to a base 4-3 defense.
Depending on what base defense the 49ers do settle on, the number of defensive linemen kept on the roster will vary greatly. If it's the 4-3, they could keep anywhere up to 8 linemen.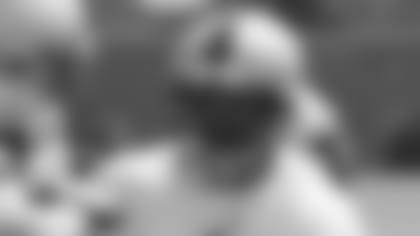 Out of the 4-3, the defense could look something like:
Justin Smith, Aubrayo Franklin, Isaac Sopoaga, and Ray McDonald
(getting into the rotation mix, Ron Fields at nose and Kentwan Balmer at end)
Manny Lawson, Jeff Ulbrich, Patrick Willis
In the 3-4, the defense could include a few variations:
Justin Smith, Aubrayo Franklin, Isaac Sopoaga
Manny Lawson, Jeff Ulbrich, Patrick Willis, Tully Banta-Cain/Parys Haralson
Aubrayo Franklin, Isaac Sopoaga, Ray McDonald
Manny Lawson, Jeff Ulbrich, Patrick Willis, Justin Smith
Dontarrius Thomas looks to still be picking up this defense, but he should be a solid backup and a special teams contributor right out of the gate. At some point, he could at some point push Ulbrich for the starting role.
The coaches will likely keep close tabs on 7th round pick Larry Grant. Grant missed most of the OTA's due to NFL rules which prevent rookies from joining their teams until their class has graduated. When he did arrive, Grant made a splash, proving to be a quick learner with some great athletic ability and instincts.
One of the more interesting individual battles on the defensive side of things is the competition between Banta-Cain and Haralson at that outside backer position opposite Lawson.
Banta-Cain churned out one of the more promising performances during last year's camp with his aggressive and physical style of play, but his production fell off last season as he dealt with an ankle injury.
Haralson saw extensive action in 2007 once Lawson went on injured reserve and does have some pass rush ability.
Fans should also keep an eye on the back end of the 49ers defense this camp. Safety Mark Roman missed the OTAs after having clean up surgery on his shoulder. Meanwhile, second-year safety Dashon Goldson has come on strong with consistent and stand-out play this off-season. Roman is a physical, intelligent and experienced safety, but Goldson looks to give him a run for his money.
The 49ers will obviously be tracking top rookie Kentwan Balmer. Balmer most definitely will get time in the rotation early-on, but just how much depends on how quickly he progresses in camp and how he performs in the preseason.
Another rookie who could get into the mix early is third-round pick Reggie Smith. The versatile safety/corner out of Oklahoma could push Tarell Brown, Marcus Hudson and Donald Strickland for playing time in the nickel package.
Allen Rossum looks very comfortable as a punt and kickoff returner, and very, very fast in doing so. Nate Clements and Arnaz Battle have experience at punt returner, with Robert Jordan also getting a look throughout the OTAs.
At kickoff returner, DeShaun Foster, Jason Hill and Michael Robinson might also get shots, but again, it will be difficult to unseat Rossum.
How will Joe Cohen and Jay Moore perform after spending their rookie seasons on injured reserve?
Thomas Clayton spent his rookie year on the 49ers practice squad, and has a tough road ahead with a crowded and talented pool of running backs ahead of him. Clayton shined late in the preseason and finished as the leading rusher in the exhibition games in 2007. Can he do it again and if so, will it earn him a spot on the active roster?