It's time for our weekly look at the snap count totals for the San Francisco 49ers in a Week 4 home loss to the Dallas Cowboys. Below is the playing time for each player, broken down by phase of the game.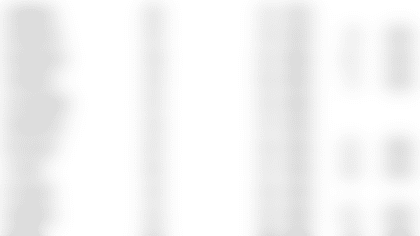 The 49ers starting offensive line played the entire game as Joe Staley, Zane Beadles, Daniel Kilgore, Andrew Tiller and Trent Brown all saw 53 snaps.
Michael Wilhoite started in place of Gerald Hodges. He and Eric Reid were the only two defenders to play all 76 downs.
Arik Armstead's playing time spiked in Week 4. After playing just 28 snaps (40 percent) in Week 3, the defensive lineman saw 52 reps (68 percent) against the Cowboys.
DeForest Buckner's 70 reps were far and away the most of any 49ers defensive lineman. It will be worth monitoring who assumes those reps should the team's first-round pick be unable to go on Thursday night against the Arizona Cardinals with a lower leg injury.
Rashard Robinson received his first career start in place of the injured Jimmie Ward. The rookie beat out Keith Reaser for the role in practice during the week. Robinson saw 67 snaps while Reaser played 24.
Nick Bellore played 29 downs following a second half injury to NaVorro Bowman. Bellore could be in line for his first career start at linebacker if Bowman is out on Thursday.
Garrett Celek started for the first time this season in place of the injured Garrett Celek and played 39 snaps. Chip Kelly opted not to vary personnel much on offense and ran very little out of two tight end packages. Blake Bell saw only five downs.
Shayne Skov (22), Dontae Johnson (18), Joshua Garnett (3), Hodges (8), Marcus Cromartie (17) and Mike Davis (5) all saw snaps solely on special teams.