It had been more than 30 years since the 49ers Faithful failed to see a score at home.
Not since Oct. 9, 1977, had the 49ers been shut out in San Francisco, but that's exactly what happened Sunday at Candlestick Park. The 49ers faced a young and talented Tampa Bay Buccaneers team that outplayed their hosts for 60 minutes to the tune of a 21-0 win.
"It was a big setback," head coach Mike Singletary said after falling to 3-7 on the season. "We expected to come out here and play well. We did not. We just have to watch film and look at the things we need to correct."
But before they turn on the tape, the 49ers will look at third downs as a major culprit for ineffective play.
After failing to pick up a single first down in last week's win over St. Louis, the third down struggles continued on Sunday. The offense converted 3-of-12 third downs and also went 0-for-3 on fourth downs on their way to racking up 189 total yards and 11 first downs.
"I think defensively Tampa Bay did some incredible things," said quarterback Troy Smith on a day in which he went 16-of-31 for 148 yards with one interception. He was also sacked six times by a Buccaneers team that entered the matchup with just eight this season.
On the flip side, Tampa Bay (7-3) picked up 50-percent of its first downs (7-of-14) and totaled 299 total yards. Rookie running back LeGarrette Blount pounded his way to 82 rushing yards on 26 carries, and Carnell Williams added 51 yards on seven carries including a 6-yard touchdown run for the game's first points.
"LeGarrette had a pretty good day," Singletary added. "He's a big guy that can run the ball. And he just shoved it up in there, just pushing and shoving and moving the pile."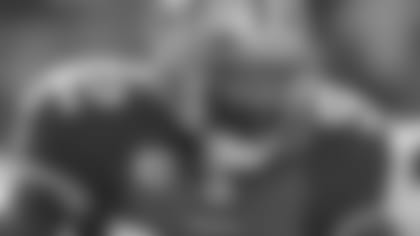 In addition to a sound ground attack, second-year quarterback Josh Freeman played a not spectacular, but solid game, completing 13-of-20 passes for 136 yards with two touchdown passes. He finished with a quarterback rating of 117.9.
The 49ers could not mount much of a pass rush as Freeman was sacked twice on the day, both by linebacker Joe Staley, who finished with a game-high 13 tackles and a forced fumble.
"It's frustrating and it hurts," Willis said somberly standing in front of his locker. "We just have to go back to the drawing boards and get ready for a division game next week. This game is over, we lost and we'll critique our mistakes and move on."
The Bucs did not have a receiver catch more than four passes, but tight end Kellen Winslow led the way with four catches for 34 yards and rookie wideout Mike Williams added three catches for 54 yards including an 8-yard touchdown.
Trailing by 14 with 13:18 left in the game, the 49ers needed a big play on fourth-and-three from their 44, but Smith's seem route to Vernon Davis sailed by the tight end who didn't see the ball coming his way.
"Better ball… Better placement of the ball," Smith said referring to what went wrong. "It rests solely on me as a quarterback. I have to put the ball into places where guys can make plays."
The turnover on downs wasn't as damaging because the defense forced a three-and-out and got the ball back two minutes later. But two plays later, the game was sealed when 14-year veteran Ronde Barber peeled off Josh Morgan's route and intercepted Smith, returning it to 49ers 7-yard line.
The 49ers failed to make the kind of impact fourth-quarter plays that pushed them to wins over Denver and St. Louis. Smith threw his first interception as a member of the 49ers and second in 156 career pass attempts at the time of the turnover.
"We were in cover two and he tried to fit one down the sideline," Barber said. "It came at a nice time, put the nail in this deal."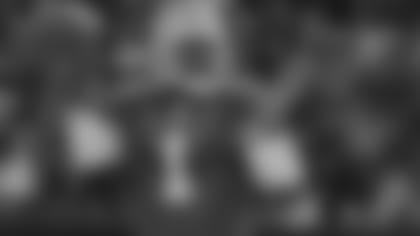 The interception set up the best catch of the day, and it came from a surprising player. Bucs left tackle Donald Penn put the game out of reach with a 1-yard touchdown grab in the fourth quarter. Penn blocked down on linebacker Manny Lawson, then escaped to the left flat were Freeman rolled with him and tossed him a low pass in the end zone to make it a 21-0 game.
The 49ers went two consecutive weeks without turning the ball over, but didn't go through one possession on Sunday without doing so.
The offense looked to be moving the ball on opening drive. But after crossing the 50, Morgan caught a quick pass and fumbled after being leveled by Bucs linebacker Geno Hayes. The ball was recovered by linebacker Adam Hayward at Tama Bay's 38-yard line.
Fortunately the turnover didn't result in points. The Bucs tried a gimmick special teams play and failed when Micheal Spurlock was unable to complete an out pass on fourth-and-one from midfield.
The 49ers failed themselves to capitalize on the change of possession. Andy Lee punted the ball back to Tampa Bay after the offense only picked up one first down on the drive.
The Bucs next possession was one that would set the tone for the rest of the day.
It was a physical drive, one that lasted 14 plays went 80 yards, resulting in the 6-yard rushing touchdown by Williams. But most of the damage came from Blount, who carried four times for 29 yards on the drive, barreling his way through 49ers defenders in the process.
The 49ers will have no choice to respond when they take the field next in a pivotal divisional matchup on "Monday Night Football." They travel to Arizona to take on the Cardinals, who also sit in last place at 3-7.
"When it doesn't go your way, it's a reality check," Smith said. "You have to go back to the drawing board just as if we would win. Hopefully everybody else is taking it the same way, because I understand Monday that we have to work and we can't harp on this game today.
"It happened, we have to move forward and let's continue to play."
Injury ReportThe following injuries were reported by the 49ers public relations department: Safety Dashon Goldson (ankle sprain, knee contusion), wide receiver Josh Morgan (shoulder sprain), and tight end Vernon Davis (ankle sprain).