General Manager Scot McCloughan and his personnel staff have had a busy off-season reshaping the 49ers team, but the tough decisions this week belonged elsewhere as the 49ers marketing department when E2K and a panel of judges determined the women who will cheer on the team's eventual 53-man roster this fall.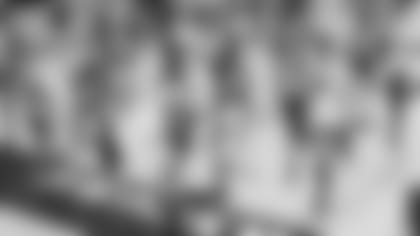 400 women convened at Maples Pavilion at Stanford last weekend for the beginning of a thorough Gold Rush audition process that concluded on Friday when the 49ers announced the final 2008 Gold Rush squad.
"There was so much talent and competition which made for some tough decisions for us," said 49ers marketing director Michael Williams. "The Gold Rush have been a longstanding tradition at the 49ers and we want to make sure we always select the right women to entertain our fans. We think we did that this week and we are extremely pleased with this group."
The judging panel looked for a variety of elements from the women in order to whittle the 400 aspiring cheerleaders down to the final 32.
"For me, what's critical is that we get a young lady who is well-rounded, athletic and who has a great sense of confidence," said Broadway performer and Executive Director of the Pro Bowl Cheer Squad Ron Kellum. "They need to be a great dancer, but also a great speaker and a great ambassador in the community so that they can represent the 49ers the way they should. So, those are some of the elements – great showmanship, someone who has courage and a good look about them, and a great dancer."
Jeannine Sabo, who choreographed the routine to Janet Jackson's Feedback, said she designed the dance with something for everyone.
"We gave them a piece that was both jazzy, but hip-hoppy with a lot of flair and style to it so they could sell it to the panel," said Sabo. "Details were super important – an arm, a hand, a head, a shoulder adds something extra and makes every dancer have her own individual style and presence so it's super important to pay attention to that as well."
From the original 400, 70 ladies sold their routine well enough to receive a callback for the final stages, which included an interview and then another round of auditioning on Wednesday evening.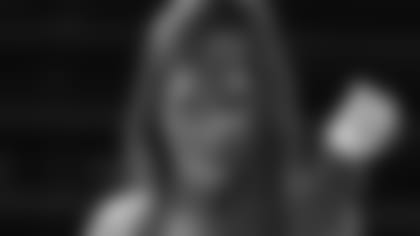 For the final audition, Sabo taught the finalists three additional eight counts to add to their Feedback routine, with the candidates also expected to choreograph their own freestyle dance to Rhianna's Don't Stop the Music.
"It's very intense and the whole thing is a little overwhelming," said Jasmin, a returning squad member. "There are so many girls who were talented and beautiful so it was just a matter of practicing hard and going all out to show your passion. Every minute I got I practiced so that I could be perfect."
Jasmin's approach paid off on Thursday night as she and 18 other returners were rewarded with the news that they had again made the squad, along with 13 new members.
"I'm really excited about the '08 squad," said Gold Rush Director Erin Olmstead. "I think we have an amazing, diverse group that represents the Bay Area and I expect them to shine on the field and as 49ers ambassadors in the community."
Enjoy viewing preliminary headshots of the 2008 Gold Rush Squad by clicking here, and be sure to continue to check back for updated photos of the women in uniforms, as well as their bios!