1ST QUARTER - 49ERS 0  – SEAHAWKS  6**
Frank Gore started off the game with a 1-yard rush. On 2nd and 9, the 49ers committed the very error that they've focused on all week when JT O'Sullivan allowed the ball to pop out of his hands. After being touched by several players, center Eric Heitmann recovered the loose football inside of the 5, but for a huge loss. On 3rd and 25, Gore picked up 10 yards but the 49ers then had to punt.
Bobby Engram, who had been missing in action in the first game, instantly moved the chains with a 21-yard reception from quarterback Seneca Wallace. Justin Smith got some pressure to force an incompletion, that was followed by a false start to set up a 2nd and 15. Julius Jones looked to be stopped at the line of scrimmage but the whistle was never blown and Jones popped up and kept on moving for a 14-yard gain. On 3rd and 1, TJ Duckett just barely picked up the first down. The defense stopped Seattle from picking up any additional yards, but the drive was enough to set up Olindo Mare for a 43-yard field goal. The 9-play drive covered 41 yards, and gave Seattle an early 3-0 lead.
Starting out at the 25 following the kickoff, 49ers tight end Vernon Davis committed a false start penalty. JTO went to Davis on the next snap for a 6-yard gain. JTO then delivered a short pass to his other tight end, Delanie Walker who crossed all the way from the Seattle side of the field to the 49ers sidelines for a 53-yard pickup. JTO went right back to Walker around the 2-yardline but the play was slapped away by Deon Grant. On 2nd and 10, Gore weaved his way up the middle on a draw for eleven yards and a first down at the 11-yardline. Two plays later, O'Sullivan had the ball forced out by Julian Peterson, which was recovered by Patrick Kerney and returned all the way to the 27-yardline.
Mark Roman went for a deep ball to the end zone and nearly picked off Wallace on his first down throw. Joe Staley stopped Jones after a 3-yard gain, setting up a 3rd and 7. Wallace's hurried throw to Leonard Weaver sailed over his head, bringing on Mare again for a field goal from 42 yards out to up the Seattle lead to 6-0.
Following a holding call during the kickoff returned the 49ers started off for their third time on offense at the 19-yardline.
Gore gained 7 yards on first down, but got nowhere on his second try, in fact losing a yard. On 3rd and 4, JTO threw to Josh Morgan, who dropped the ball.
Linebacker Manny Lawson dropped Maurice Morris for a 3-yard loss but on 2nd and 13, Koren Robinson made a 16-yard grab. Another pas to Bobby Engram picked up 11 yards and earned Seattle a first down at the 49ers 39-yardline. Lawson again got a burst off the right edge of the defense to stop Morris for a loss of 1. Wallace's 5-yard throw to Robinson was immediately stopped by Willis. On 3rd and 6, Wallace got his pass off to Keary Colbert but Walt Harris instantly drilled him backwards at the 35. Seattle opted to go for it on 4th down and picked it up with a completion to Robinson at the 29-yardline. A 3-yard run by Morris ended the first quarter.
2ND QUARTER 49ERS 3 – SEAHAWKS 20
On 2nd and 7, Isaac Sopoaga first hit Morris in the backfield with Justin Smith finishing it off for only a 1-yard gain. On 3rd and 6, Weaver swept it out to his right and then hurdled a 49ers defender for a first down at the 15. Lawson stopped Morris for a gain of 1, and then chased down Weaver on the next play, but not before the fullback picked up a first down at the 4-yardline. Weaver got it to the 1-yardline on his first down try with TJ Duckett then punching it in for a 1-yard touchdown, giving Seattle a 13-0 cushion.
Michael Robinson fielded a short kick and got it out to the 35-yardline on the ensuing kickoff return.
Walker caught a screen pass and then fumbled out of bounds for no gain. Bryant Johnson hung on to the ball despite double defenders trying to strip it loose for a 5-yard gain. *Barry Sims was shaken up on the play, and replaced by Adam Snyder. On 3rd and 5, JTO delivered the ball to Isaac Bruce for seven yards and a first down out at the 47. JTO then threaded the ball to Johnson for 19 yards and a first down at the Seattle 34. Gore busted through the line and got down inside the 5 before Seattle got him down, but unfortunately he was flagged for grabbing the face mask of his tackler, which backed the 49ers to the 20-yardline. A holding call then pushed them back to the 30-yardline, looking at a 1st and 20. Gore squeezed his way up the middle on a draw play for six yards. JTO took a shot to the end zone, but way overshot Bruce on a free play since the defense jumped off-sides. On 2nd and 9, JTO ducked and took a sack from Rocky Bernard. On 3rd and 16, JTO shoveled a pass to Davis who ran around for a while but only gained two yards on the play. Kicker Joe Nedney hit a 42-yard field goal to get the 49ers on the board with 7:15 left in the quarter. The 10-play drive covered 41 yards.
Working from their 20 after the kickoff, Seattle was stuffed on back to back run plays for a net loss of 1. Wallace had pressure coming on the next play and fired an incomplete pass over the middle for a three and out.
Following Seattle's first punt of the game, the 49ers had the ball at their own 45 with over five and a half minutes to go but the 49ers were held to a three and out on offense.
Walker made the tackle on the punt return, and was injured on the stop.
The defense again held up, forcing a three and out and another punt with 3:20.
Starting from their own 32 with 3:08 to go and all three timeouts, the 49ers got another crack before the half to get some points on the board. A 10-yard throw to Michael Robinson started off the series with an immediate first down. On 1st and 10, JTO connected with Bryant Johnson for a 7-yard gain, but the 49ers opted to instead take the off-sides penalty, setting up a 1st and 5 at the 47. A short throw to Gore brought the game to the two-minute warning and set up a 2nd and 1. Johnson was called for a false start, losing five yards and leading to a 2nd and 6. The 49ers converted the down with a pass play to Gore, who got out of bounds after an 8-yard gain. JTO took a shot deep to Johnson, who tripped up with the Seattle defender but did not get a flag. On 2nd and 10, Bruce caught a 6-yard pass, leading to a 3rd and 4 that Gore converted with a grab over the middle at the 35-yardline. After throwing it away, JTO avoided a sack and got a pass off to Bruce, who couldn't make the grab. On 3rd and 10, JTO went to Arnaz Battle, who was stopped four yards short of the first down. San Francisco opted to go for it, but JTO's 4th and 4 pass to Battle was intercepted by Josh Wilson who took it the other way for a 75-yard touchdown and a Seattle 20-3 lead with 31 seconds.
Shaun Hill came in to replace JTO at quarterback following the score.
Gore's 5-yard run ended the first half.
3RD QUARTER 49ERS 6 – SEAHAWKS 27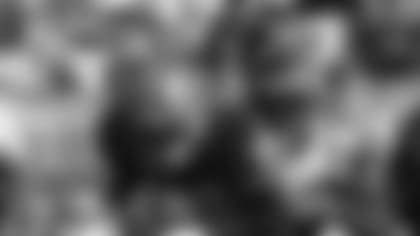 Seattle converted a 3rd and 10 play with a 13-yard completion to TE John Carlson. A few plays later, Patrick Willis came on a blitz and drilled Morris for a 6-yard loss, leading to another 3rd and 14. Willis then chased down Weaver from behind on the next play to force a punt.
Allen Rossum suffered a hamstring injury, leading to Arnaz Battle fielding the John Ryan punt.
Hill started off with his unit back at the 22-yardline, and converted a 3rd and 8 down with an 8-yard completion to Battle. Another 3rd down throw to Gore for 10 yards converted a 3rd and 5 play at the 50. Hill hit Davis for a 14-yard completion and got his unit to the 22-yardline before facing a 3rd and 7. Hill tried for Bruce, who was well covered by Marcus Trufant for an incomplete throw. Nedney's 40-yard field goal ended the 14-play, 56 yard drive.
Seattle responded with a 5-play, 60-yard scoring drive that resulted in a 43-yard pass from Wallace to Leonard Weaver for a touchdown with 1:50 to go.
Facing a 3rd and 10, Hill scrambled for the first down. A throw to Davis picked up 7 yards, but was negated for the most part as the tight end was flagged for unnecessary roughness, leading to a 2nd and 18. A 16-yard completion to Bruce ended the third quarter.
4TH QUARTER - 49ERS 13 – SEAHAWKS 34Robinson converted the 3rd and 2 down with a 4-yard run up the middle, but Gore was stopped for a loss of 1 on an ensuing pitch play. Hill hit Battle over the middle on a slant for a first down, but the receiver was taken down hard and came up limping. Jason Hill then caught his first pass of the year, a 3-yarder. Hill's 7-yard scramble again moved the chains and set up a direct snap to Robinson, who handed off to Gore, who then picked up 9 yards up the middle. On 2nd and 1, Gore burrowed up the middle for the first down, setting up a first and goal from the 4. On 3rd and goal, Hill connected with J. Hill for a 2-yard touchdown to cap off the 15-play, 62-yard scoring drive. That trimmed the Seattle lead, 27-13, with 10 minutes left in the game.
Seattle quickly negated the 49ers first touchdown, with one of their own. Facing a 3rd and 6, Wallace hit a wide open Weaver, who picked up a key block and then rolled his way up the field for a 62-yard touchdown. The 6-play drive covered 80 yards and increased Seattle to a 34-13 edge with 6:10 left in the game.
Facing a 3rd and 2 on the following possession, Hill was sacked and fumbled. The ball was recovered by David Baas, leading to an Andy Lee punt.
Three straight runs by Duckett earned only two yards to force a Seattle punt.
With 4:03, Hill had the ball back on offense at his own 17. He found J. Hill for a 33-yard completion and then Johnson for 6 yards to set up a 2nd and 4 at the Seattle 44-yardline. An incompletion was followed by a sack and another incomplete throw on 4th down.
Seattle took over on downs with 2:43 left in the game, but got nowhere. W. Harris stuffed Duckett for a 6-yard loss and a few plays later Seattle punted.
Hill got the ball back with 26 seconds and found Bruce for a 20-yard completion. He then tossed a short pass to Gore who picked up 24 yards before he was stopped as time expired.