The 49ers handed Seattle an overtime defeat with Joe Nedney's 40-yard game winning field goal. 1st QUARTER HIGHLIGHTS, 49ERS 3 – SEAHAWKS 14
Pressure from Michael Lewis forced Matt Hasselbeck to hurry an incomplete throw. Linebacker Parys Haralson brought down Leonard Weaver for a one yard gain following a false start.
Newly signed punter Jon Ryan's flat punt rolled out of bounds after traveling 39 yards, setting the 49ers offense up with good starting field position at their own 43.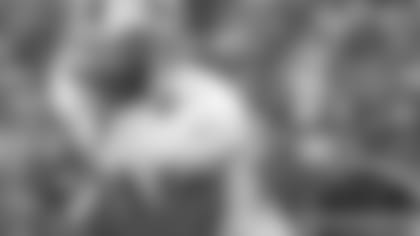 Receivers Bryant Johnson and Isaac Bruce and tight end Vernon Davis started in a three-wide formation, but the first pass was a screen play to Frank Gore for three yards. Following a shot deep for Davis, the 49ers were forced to use a timeout. O'Sullivan's third down pass to Arnaz Battle was complete, but an illegal formation penalty on Joe Staley negated the first down play. On 3rd and 12, O'Sullivan went to Gore on a short pass play. The running back weaved his way for 11 yards, and the 49ers had to punt.
Andy Lee's punt bounced inside the 5 and cornerback Shawntae Spencer had his hands on it around the 2-yardline, but he bobbled it and Brian Jennings then accidentally batted into the end zone for a touchback.
Hasselbeck immediately picked up a first down with a 14-yard completion to Logan Payne, who was immediately cut at the legs by safety Dashon Goldson. Payne quickly grabbed for his knee and the trainers came on. Parys Haralson gave Seattle 5 yards on a 3rd and 10 penalty when he jumped across the line, but TE John Carlson couldn't hang on to a deep ball over the middle and Seattle had to punt.
Manny Lawson blocked Ryan's punt, but Jordan Babineaux scooped it up and ran for the first down yardage and more, setting Seattle up at the 49ers 46-yardline. Hasselbeck converted on a 3rd and 8 throw to Carlson for 17 yards, and then handed off to Julius Jones on a draw play. Jones took it 27 yards for a touchdown.
Back to back false start penalties had the 49ers offense looking at a 2nd and 15 with the drive seemingly over when O'Sullivan was sacked on third down. Former 49ers Julian Peterson was flagged for taunting, giving the 49ers offense a first down. Frank Gore fumbled on the next play, which was originally recovered by Marcus Trufant, but he too fumbled, and the ball bounced in the air for a bit before Craig Terrill recovered and scored another Seattle touchdown.
Allen Rossum got the return out to the Seattle 49-yardline, followed by movement by Seattle to pick up another five yards. A misdirection screen pass to Gore was quickly snuffed out by Seattle for a loss of 2, followed by a fumbled snap exchange. On 3rd and 10, Gore nicely handled Seattle's blitz, giving O'Sullivan time to find Arnaz Battle for a first down at the Seattle 37. Gore then caught the ball on a pitch and broke free for a 23-yard gain to set the 49ers up at the 11. Looking at 3rd and 7 from the 8, O'Sullivan tried for Isaac Bruce but the ball was incomplete. Joe Nedney made good on his 26 yard field goal to get on the board. The 9-play, 41-yard scoring drive came to an end with 2:36 left in the quarter.
Carlson is proving to be trouble for the 49ers defense, catching a 16-yard pass on a 3rd and 4 play.
2nd QUARTER HIGHLIGHTS, 49ERS 13 – SEAHAWKS 20
O'Sullivan found Bryant Johnson for a 25-yard completion and a first down out at their own 45. Isaac Bruce then enjoyed his first catch for the 49ers, a 27-yarder to set the 49ers up at the 28. O'Sullivan had time, but no one to throw it to on the next play, but on 2nd and 10, he connected with Battle for a 14-yard completion at the 14. Offensive holding on Jonas Jennings backed the 49ers to the 24, looking at 1st and 20. O'Sullivan tried to scramble but was sacked for no yards, leading to a 2nd and 20. Johnson picked up 11 yards on a dump over the middle to set up a 3rd and 9. Pass interference on a Seattle defender who grabbed on to Bruce's jersey set the 49ers up at 1st and goal from the three. Two Gore runs went nowhere and was followed by a sack by Rocky Bernard, who tagged O'Sullivan down when he slipped. Nedney's 28-yard field goal brought Seattle's 14-6 edge to within 8 with 7:22 to go in the first half. The 10-play drive covered 70 yards.
*Safety Dashon Goldson suffered a knee sprain. His return is questionable.
The 49ers gave up a long 50-yard plus kickoff return to Josh Wilson, who was chased out of bounds by Tarell Brown at the 49ers 42-yardline.
Nate Clements got beat on a pump fake with a completion to Billy McMullen, but Clements was able to knock the ball out. Michael Lewis recovered for the 49ers at the 9-yardline.
The 49ers were held to a three and out with O'Sullivan having to scramble and then getting sacked for a 7-yard loss. A draw play to Gore on 3rd and 13 earned 9 yards and was just enough to give Lee some breathing room for his punt.
Seattle picked up 18 yards after the punt before the 49ers defense held, and kicker Olindo Mare then drilled a 51-yard field goal to finish off a 9-play, 41-yard drive, going back up 17-6 with 2:49 to go in the first half.
O'Sullivan gunned one deep for Bruce, who picked up 63 yards before he was stopped at the 9-yardline just at the two-minute warning. The 49ers avoided a Deon Grant interception when Seattle was flagged for interference. On 1st and goal from the 3, O'Sullivan delivered a bullet to Johnson for the touchdown. The 4-play drive covered 80 yards and ended with 1:42 to go in the half.
*T Jonas Jennings headed into the locker room early with a shoulder injury.
Nedney's kickoff went out of bounds, giving Seattle a short field and time to work with. The Seahawks used 7 plays to go 41 yards and then brought on Mare for a 38-yard field goal as the first half expired. Seattle leads 20-13.
3rd QUARTER HIGHLIGHTS, 49ERS 27 – SEAHAWKS 20
The offense started off the half with a three and out. Credit O'Sullivan for avoiding a sack on the 2nd down play, by escaping and eventually throwing the ball away.
Seattle was driving but cornerback Walt Harris got his hands on a ball, deflecting into the air for linebacker Joe Staley who returned it 86 yards for a touchdown to even the game.
The defense responded on the next series with another interception. Ray McDonald deflected Hasselbeck's pass which was intercepted by a diving Harris.
O'Sullivan went to Johnson on back to back passes for 17 yards and 13 yards, setting the 49ers up at the 9-yardline. Gore swept to his right, but was out of bounds at the 2-yardline. He walked in on the next play, finding the right corner for the score and their first lead of the day.
Seattle stuck primarily with the run to drive down the field on their next possession, ending the quarter with a first down run to set them up at first and goal from the 4.
*LB Patrick Willis headed into the locker room, with a leg injury.
**4th QUARTER HIGHLIGHTS, 49ERS 30 – SEAHAWKS 30
**Two plays into the fourth quarter, Seattle tied it up with a 1-yard touchdown run by TJ Duckett.
The 49ers offense didn't do their defense any favors, getting held to a three and out with O'Sullivan sacked and then forced to scramble.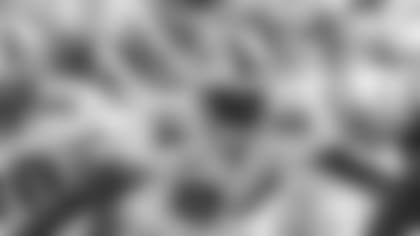 And then Lee's long 59-yard punt went for naught with Michael Bumpus returning it 30 yards. A 30-yard punt return by Michael Bumpus set up a 9-play, 41-yard scoring drive that resulted in a 32-yard field goal by Olindo Mare and a Seattle 30-27 lead with 7:41 remaining in the game. Key plays on the drive included Seattle's first third down – a 3rd and 2 play where Hassebleck went for Carlson for 11 yards. Hasselbeck picked up another 14 yards with a throw to McMullen to advance to the 17-yardline. The 49ers held after that point with Seattle picking up only four yards on the next set of downs, and having to go for the field goal by Mare with 7:45 left in the game.
*Wills returned to action midway thru the drive.
O'Sullivan was again sacked and despite being only 1 for 8 on third down conversions, he completed a 3rd and 14 throw to Bruce over the middle, setting the 49ers up in Seattle territory at the 42. Another pass to Battle picked up 13 yards. The 49ers then overcame a pair of sacks when Seattle was called for defensive holding, setting San Francisco up at the 10-yardline with a fresh set of downs. The 49ers took a few shots at the end zone, but couldn't score a touchdown for the lead. Instead Nedney tied it up with a 28-yard field goal to cap off the 12-play drive with 2:42 left in the game.
Special teams came flying down the field on the ensuing kickoff with Michael Robinson first getting a hit on Josh Wilson, who was eventually stopped at the 11-yardline by Josh Morgan. After allowing Hasselbeck to scramble for a first down, the defense came up huge. Willis snuffed out a screen pass to Jones for a loss of 6 on 2nd and 10. Then on 3rd and 16, safety Michael Lewis buried the quarterback for a sack to force a punt.
The punt headed out of bounds, giving the 49ers the ball at the Seattle 49 with 1:09 left in the game. Two catches by Gore for 26 yards set Nedney up for a 41-yard field goal that he pushed right as time expired in regulation, sending the game to overtime.
OVERTIME

The 49ers won the toss and kept the drive alive with a 3rd and 7 lob throw down the field to Bruce for 33 yards. Set up then at the Seattle 44, O'Sullivan went to Johnson for a 7-yard pickup. On 3rd and 3, he hit Battle to move the chains. Gore took a few handoffs, followed by one last pass play on a 3rd and 1. Seattle didn't bite on the play and O'Sullivan wisely tossed it away, bringing on Nedney for another try. This time, the 49ers kicker split the uprights on a 40-yard game winner.