Millions of Americans look up to the men on the NFL gridiron and view their feats as heroic, but there are thousands of men and women in our armed forces risking their lives on a daily basis to protect our freedom.
And while the NFL celebrates the month of November by honoring our armed forces both past and present, the 49ers would like to do the same.
Several players on the team have ties to our military, with relatives who either have served or are currently serving. More have close friends associated with the armed forces as well. Here are some of their stories as we salute our troops and celebrate Veterans' Day.
Long Snapper Brian Jennings #86
The military seemed like a viable option for Brian Jennings. Had he not walked on the football team at Arizona State, he may have followed in the footsteps of his grandfather Jackson Lewis, a B-17 Air Force pilot who flew 44 credited missions during World War II.
While the long snapper inevitably chose to pursue the game of football, not a day passes where he doesn't think about his grandfather. To pay respect, Jennings named his son Jackson Lewis Jennings, and he isn't bashful about his loyalty to the man he calls his hero.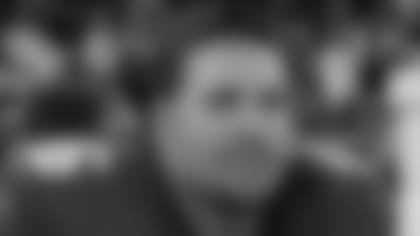 "He really inspired me. He did what he loved his whole life. It inspired me to think I could do whatever I wanted with my life, which was sports," said Jennings, the longest tenured 49er on the roster at 11 years and counting.
Jennings still remembers the charismatic stories his grandfather shared, tales of what it meant to serve the country and the camaraderie amongst his fellow pilots.
Jackson Lewis lived long enough in Clinton, Iowa to see Jennings go through college and play his rookie season with the 49ers in 2000.
"I remember him very fondly. He was my hero. For every day I thank God that he was a part of my life."
If Jennings' grandfather was the most influential person in his life, college teammate Pat Tillman has to be on the short list behind him.
Before Tillman left the Arizona Cardinals in 2002 to enlist in the Army, he was Jennings' teammate for three years in Tempe, Ariz.
Jennings said he couldn't sum up what Tillman meant to him in one concise answer – his former teammate and American hero was too complex and too inspiring as a man.
"He was a very unique guy, a very driven guy, a passionate guy, brilliant guy, and a great football player," Jennings said in one breath. "He helped his team win and helped the guys around him. He helped them realize their goals, which is a great testament to who he was."
Talking about Tillman's untimely death in Afghanistan is difficult for Jennings to do, let alone comprehend. But one thing is for sure, he honors Tillman for what he stood for.
"I honor him every day by doing everything I can to study, to learn, to work hard, to do what I can to bring honor to Pat's memory. That's living my life full-out."
Linebacker Parys Haralson #98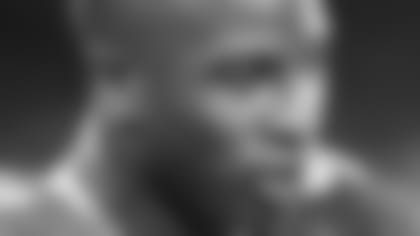 Parys Haralson doesn't look up to many people. He wants to forge his own path in life and doesn't want to follow in someone else's footsteps. But when it comes to his grandfather Leon Haralson, Parys sees the type of man he would like to become.
Leon helped raise Parys, and years before that he served in the United States Army during the Korean War.
"He always told me to fight for what I believe in," Parys said. "And when I think about what he did, it definitely makes me proud."
Leon has told Parys countless war stories over the years, and when Parys was home in Mississippi for the bye week his grandfather told him another story, one that left the outside linebacker speechless.
One day as Leon was patrolling the streets of Korea, another army unit rolled through and Leon thought he saw a familiar face. Leon has been overseas for more than a year at this point, and he thought he saw his younger brother across the way. But that can't be him, he thought. When Leon left home more than a year ago, his brother was too young to join the armed forces.
But sure enough, it was his little brother. He had always looked up to Leon, and as soon as he was old enough, he followed him into the army.
"I couldn't imagine anything like that," Parys said. "He had no idea that his brother had enlisted, and then he saw him on the streets in another country.
"When he told me that story, I could tell how surreal that experience had been for him."
Quarterback David Carr #5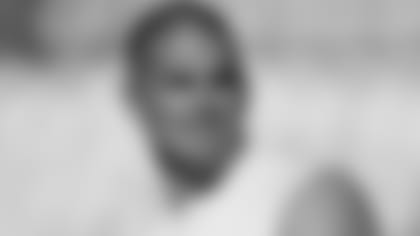 As much as he tried not to think about it, it stayed in the back of his mind. While David Carr was quarterbacking in the NFL, his brother-in-law Andrew was fighting in Iraq as a member of the United States Marine Corps.
It may not have affected Carr's everyday life, but he could see the toll it took on his wife, Melody, who spent nearly five years worrying about her brother. For Carr, it really put a lot of things into perspective.
"When people talk before games about going into battle, it's not even close," he said. "We're playing a game. Thankfully people enjoy watching what we do for a living, but those guys over there are fighting and risking their lives for our freedom. It's completely different."
When Andrew returned home, Carr could see how relieved his wife and children were. Melody had her brother back, and their three children could spend time with their uncle again.
Andrew spent time at several different military bases while serving overseas, and has countless stories to share now that he's back home. Carr knows his brother-in-law spares him from the details of his military duties, but through the stories Andrew does tell, Carr gets a glimpse into what life is like in a war zone.
Listening to those stories has helped Carr deal with the struggles he has faced in his life. A rough day at work for him is nothing compared to what Andrew has been through.
"When he talks about what he went through, it's for real," Carr said. "It's not like me talking about a difficult third-and-five I faced last week. He's faced some serious situations.
"When I think about what he went through, I couldn't be prouder."
Cornerback Phillip Adams #35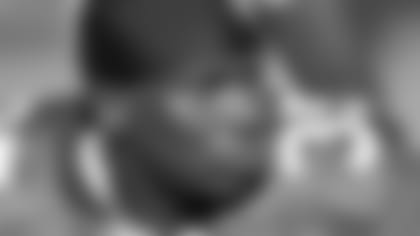 Alonzo Adams hasn't told his son Phillip many war stories. But the rookie cornerback has still been affected by his father's time in the United States Army.
There are many pillars the armed forces pride themselves upon, and two in particular, discipline and sacrifice, Alonzo has passed on to his son.
Discipline. Alonzo always told Phillip he wouldn't get anywhere without hard work – that he wouldn't get better by simply wanting to get better, he would need to put in the effort. And as Phillip was growing up, these weren't just words of wisdom from father to son, his dad led by example.
"He always took time to make sure the little things were done right, and he made sure I did too," Phillip said. "He worked for everything he got, and he made sure I knew that nothing was just going to be handed to me."
Sacrifice. When Alonzo was in high school, he was quite the baseball player. "From what I've heard, maybe even good enough to one day play professionally," Phillip said. But Alonzo's mother, Phillip's grandmother, didn't have much money. So as soon as Alonzo graduated high school, he enlisted in the army to help provide for his mother, squelching any dreams of playing professional baseball.
"I know that had to have been a tough choice," Phillip said. "But he doesn't talk about it much.
"I think that being over there in the war helped him grow as a man, and he passed on a lot of those things to me."
Defensive Tackle Demetric Evans #93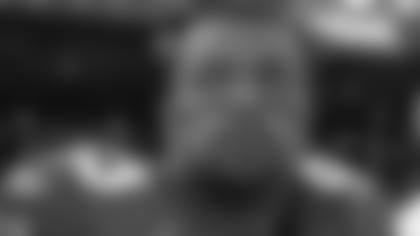 As the 49ers trip to London came to a close, Demetric Evans couldn't wait to get home. The defensive tackle enjoyed his time on foreign soil, but he was ready to sleep in his own bed. He was tired of living out of a suitcase. He missed his family.
He kind of felt like his cousins, Derrick, Joseph and Willie. But those three don't have the luxury of knowing when they're coming home.
Demetric's cousins, all older, are career military men and have spent much of the past seven years serving in the Middle East. Back here in the United States, they all have children and families, which makes their sacrifice that much greater.
"They're missing out on holidays and birthdays and a lot of family time," Demetric said. "So I respect them and what they do more than I can even put in words.
"They're doing something a lot of us wouldn't be able to do, and I'm proud to say they're in my family."
When Demetric goes home in the offseason and sees his nieces and nephews, it makes the reality of the situation that much greater. He knows the kids miss spending time with their dads, so Demetric does whatever he can to help, acting like a father figure in their absence.
Still tough, he knows there no substitute for the real thing.
"It takes a toll on everyone," Demetric said. "For me, it's just something that's constantly in the back of my mind. But for those kids, you can tell how much they want their dads to come home."
Linebacker Keaton Kristick #57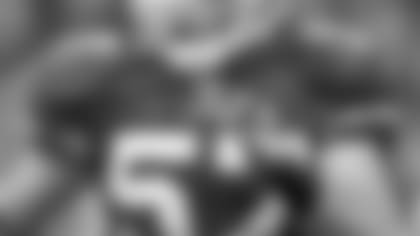 The pride seeps through in every word. Keaton Kristick can't talk about his Uncle David without standing up a little straighter, sticking his chest out a little further.
The rookie linebacker knows what his uncle has done for our country, and he's proud. Proud to say that he's related a former Army Ranger who worked his way all the way up to Colonel in the United States Army.
"He has done so much for our country, and when I hear some of his stories, I think, 'I want to be like that guy,'" Kristick said. "You can't help but look up to someone like that."
From everything Keaton has heard, the Uncle David he knows now isn't the same person he was before he joined the army. After high school, David attended West Point and that's where he became the man he is today.
Now when Keaton looks at his uncle, he sees a man that is disciplined, dedicated and driven – everything Keaton wants to be on the football field.
Even though his days on the battle field are in the past, David has worked in the Pentagon and the North American Aerospace Defense Command (NORAD), continuing to protect our country. He can't always talk about his work as it is often classified, but when he does open up, his nephew is the first one waiting to listen.
"He has done so much to protect our freedom, and you have to respect that," Keaton said. "I'm proud to call him my uncle."
Wide Receiver Josh Morgan #84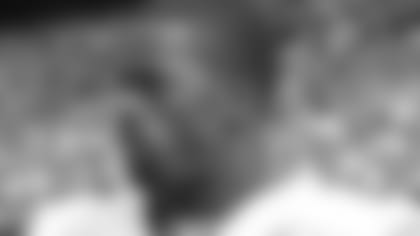 While third-year wide receiver Josh Morgan makes touchdown receptions on land, his younger brother Adam protects our country at sea.
Morgan's 21-year-old brother followed the path of their mother Lawanda by joining the Navy.
"I'm proud of him. He's my little brother and I've supported him my whole life," Morgan said. "He made that decision on his own and now he's a grownup now, a man."
Lawanda Morgan's 10-plus years of service have impacted both Josh and Adam as they carry the values she taught them to their respective occupations.
The Morgan brothers are close, but that doesn't stop Adam from carrying out his duties. Josh knows his brother is stationed in Norfolk, Va., but at any given time he could be a number of places around the world.
"He's so secretive about it he says he can't even tell me," Josh said with a smile. "He said he can't tell me where he's at or what he's doing, because all that stuff is top secret."
Such conversations put things into perspective for Josh. And it gives him even more appreciation for the NFL's November-long tribute to the nation's armed forces.
"If it weren't for them, we wouldn't be able to do what we do," Morgan said. "Everybody in the armed services feeds off us. But we're thankful for them and the best way to show our appreciation is to go out and win on Sunday."