San Francisco 49er rookies swapped their football cleats for bowling shoes to help raise over $120,000 for the Bayview Hunters Point YMCA during the 5th Annual Bowl for Youth event at Sea Bowl in Pacifica. The 32-lane bowling alley was transformed with balloons and food as the Goldrush and 49er rookies including Jaquiski Tartt, Bradley Pinion, Jermaine Whitehead, DiAndre Campbell, Blake Bell and Marcus Rush put their game-faces on to support an important cause.
"It was a great event to see kids out and wanting to have fun with us," said Jermaine Whitehead. "The kids I was with were very competitive and that made it a lot more fun."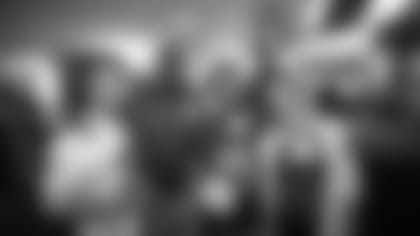 San Francisco 49er Alumni such as Guy McIntyre, Greg Clark, Eason Ramson and Dennis Brown also took part in the event, while explaining the importance of the fundraiser and what it meant to them.
"I just love the fact that the 49ers have committed to supporting this event year in and year out," expressed Senior Director of Youth and Teen Programs and former 49ers tight end Eason Ramson. "It's an awesome feeling to have my old teammates and new teammates come forward to support the cause."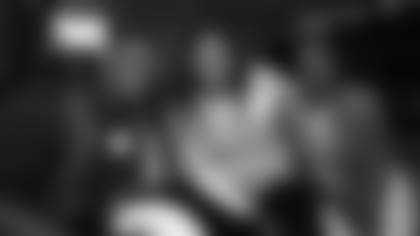 The Bayview Hunters Point YMCA was founded in 1996 through the Mission YMCA branch and expanded its impact by developing its own facility in the Bayview Plaza in San Francisco just two years later. With a mission to help individuals develop their mind, body and spirit to the fullest potential, Bayview Hunters Point YMCA works with youth, adults, seniors, and families as a whole. Through a variety of programs and services, the organization provides a safe environment that engages the entire community and embraces diversity while ensuring all are healthy, safe and engaged.
"This is our fourth annual bowl for youth and the San Francisco 49ers have been a tremendous supporter every year," said Bayview Hunters Point YMCA Executive Director, Takija Gardner. "This event supports the Bayview YMCA to provide the much need services, especially within our sports programs as well our Primed and Prepped program."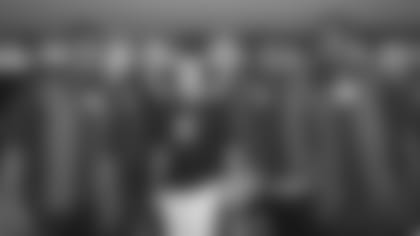 In addition to funds being raised through the sponsorship of each lane, the YMCA was able to raise money through a silent auction and raffle with priceless experiences and unique items including signed sports memorabilia, wine and more. Proceeds from the Bowl for Youth event will help the Bayview Hunters Point YMCA increase their health, wellness and academic assistance programs to for the youth they serve throughout the San Francisco area.