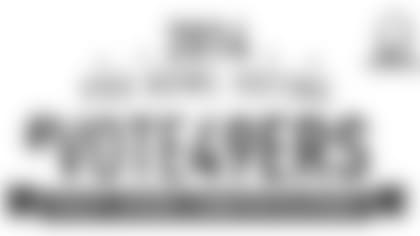 ](http://www.49ers.com/fans-only/pro-bowl.html)

Last year was Mike Iupati's turn. Is this year Alex Boone's?
The 49ers sent their left guard to the 2012 Pro Bowl, and their right guard is a prime candidate to be there in 2013.
Afterall, Boone, who was selected as an alternate after his first season as a starter along the offensive line, is more than a steady contributor to the NFL's No. 4 rushing attack. He's cleared Frank Gore's path with regularity, most recently on **this 19-yard touchdown run** in Week 9 at London.
With 24 straight starts under his belt, the Ohio State product has built himself into a stellar guard. As a result, he's been called upon to block the likes of Houston Texans sack-master J.J. Watt and Arizona Cardinals offense-disrupter Calais Campbell.
Boone needs help if he has hope of going from "alternate" to "starter" or "reserve."
Coming off of his 2012 Pro Bowl selection, the fourth-year left guard has teamed with left tackle Joe Staley to form a duo that rivals that of Boone and right tackle Anthony Davis. Iupati in particular is a key figure in the 49ers running game, as he's often pulling to his left or to his right and putting blocks on opposing linemen and linebackers. The perfect example: Iupati **sealing the edge** during Gore's 34-yard touchdown run on 4th-and-inches in Week 3 at St. Louis.
Approaching the one-year anniversary of his first NFL start, the signal-caller has finished five of the team's first eight games with a quarterback rating of 90-plus. Over his past two games, he's used his legs too, racking up 122 yards and three scores. For a relative youngster -- Kaepernick's next NFL game will be his 25th overall -- he is, to borrow his coach's phrasing, acquitting himself well.
During training camp, the fullback said he'd love to channel his inner Tom Rathman and catch 70-plus passes in 2013. While he's not on that nutty pace, Miller already has more receptions in 2013 (13) than he did in all of 2012 (12). These aren't swing routes either; Miller is averaging 12.2 yards per haul-in, and he's third on team in receiving. His 158 yards overall are the most among all NFC fullbacks. (Only the AFC's Chris Ogbonnaya, a member of the Cleveland Browns, has more, with 207 yards.) Oh, yeah, and he's also helping Gore and Co.
Since Ian Williams went down in Week 2 at Seattle, Dorsey has done more than stabilize the nose tackle spot along the defense's three-man front. The Chiefs-turned-49ers lineman has already matched his single-season career high in sacks (two), which he last met with Kansas City in 2010. With five starts in eight games, Dorsey has also been a reason why San Francisco's defense ranks sixth in the conference against the run.