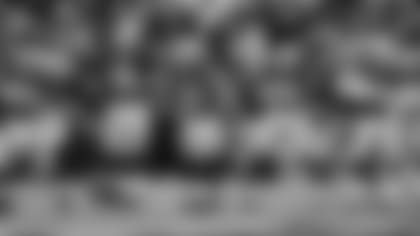 **The San Francisco 49ers are set to host a Divisional Round playoff game on Saturday, Jan. 12 at 5 p.m. PT at Candlestick Park. The Divisional matchup will be presented by State Farm®.
Tickets for the 49ers Divisional Playoff game will be available on Monday, Jan. 7 at 10 a.m. PT via Ticketmaster. Quantities will be extremely limited so fans are encouraged to visit NFL Ticket Exchange for additional seats.
General public playoff ticket sales process:
Tickets will only be available via Ticketmaster beginning Monday, Jan. 7 at 10 a.m. PT.
The NFL Ticket Exchange gives fans access to tickets to sold-out playoff games.  The NFL Ticket Exchange is the official ticket re-sale site of the 49ers.
Following the expected sellout of tickets on Jan. 7, any future ticket availability that arises through returns will be released by the 49ers for sale through Ticketmaster only.