Choosing a favorite highlight from Sunday's win over the Seattle Seahawks might be tough to do, especially when the 49ers forced five turnovers and scored the most points of any game this season on their way to a 40-21 victory.
If you like offense, you could choose Vernon Davis' 42-yard touchdown on the opening drive. If you like impressive efforts after the catch, Josh Morgan's 15-yard touchdown grab or Brian Westbrook's 62-yard score would surely be viable candidates.
But if you like defense, there was plenty of strong performances to choose from. It's more than likely you would side with one of four interceptions from the 49ers, highlighted by Dashon Goldson's first career touchdown return from 39 yards out to start the third quarter.
The score was 40-21, but the score that really mattered was 5-0, as in five Seattle turnovers to the 49ers' zero. The mistakes proved costly and in the end, put the 49ers (5-8) one game out of first place behind Seattle and St. Louis, which both fell to 6-7 on Sunday.
"We had a good plan going into the game," coach Mike Singletary said contently. "The guys did a pretty good job of executing."
No matter how you break it down, the 49ers were dominant on Sunday, "executing" as if their season was on the line. With three games left on the schedule, the 49ers are in position to win the division if they can perform like they did Sunday at Candlestick.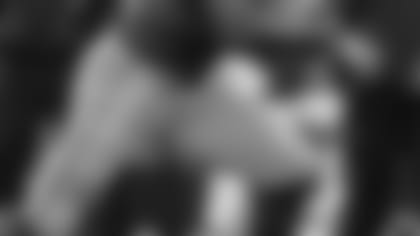 "The only thing I can worry about is my team and win games," Davis said on a day where he caught five passes for 70 yards with one touchdown. "At the moment, the opportunity is so tight, we have to take advantage of every opportunity given to us."
Seattle did its part in giving the 49ers chances to score. Matt Hasselbeck threw four interceptions, finished with a quarterback rating of 60.2 and lost a fumble when he was sacked by linebacker Travis LaBoy. Two of Seattle's starting wideouts Mike Williams (ankle) and Ben Obomanu (hand) were inactive Sunday and replacement Deon Butler went down with a broken leg after scoring a late fourth quarter touchdown.
It was a stark contrast to the production from the 49ers offense.
Alex Smith, who played his best football of the season in making his first start since Week 7, completed 17-of-27 passes for 255 yards with three first-half touchdowns. He posted his best passing numbers in a 49ers victory, throwing for 195 passing yards in the first half alone.
Smith didn't want to take the credit, he was proud of the performances of his teammates more so.
"The thing I felt best about today… total team win. Everybody, I felt like, just did their job – across the board… Everyone leaned on each other. All facets of the game."
Smith provided his receivers opportunities to make plays and in turn, they made the most of it.
"Alex did a great job, got the ball and out and made great decisions," said Morgan, who hauled in a quick out and made two Seahawk defenders miss on his way to a 15-yard touchdown in the second quarter. "Alex played great all around."
Smith's production, along with the defense, enabled 20 points in the second quarter off four Seattle turnovers. The momentum from the takeaways was crucial and equally important to a defensive unit that struggled against the pass one week prior in Green Bay.
"I'm just happy we came out and made a lot of plays in the secondary," safety Reggie Smith said after he came up with his first career interception late in the first half. "We had been slacking in the turnover department, and after a game like this, I feel like it can really jump-start us."
Smith's interception enabled Wesbtrook's touchdown right before the half.
Seattle brought heavy pressure on third down. But the 49ers quarterback and veteran running back knew just what to do. Coming out of the backfield from Smith's right, Westbrook angled his route much sooner when seeing Seattle's blitz.
Smith recognized the same thing and fired right away to Westbrook, who leveled rookie safety Earl Thomas with a stiff-arm on his way to scoring his first receiving touchdown with the 49ers. It was also his longest play from scrimmage since 2006.
"Brian, both and I see the same things," Smith said. "Line stepped down, (Seattle) brought A-gaps, Brian came up the edge, checking his route and we hit it. Those things are good to see."
Off the second quarter momentum, the 49ers scored 30 first half points, three more than their highest point total of any game in 2010.
In the second half, the 49ers attacked the Seahawks again when safety Goldson's interception helped the defense pick up where it left off.
On the ensuing Seattle possession, Hasselbeck tossed his fourth interception after marching his offense inside the 49ers red zone. Cornerback Nate Clements made a leaping interception in the end zone to give the 49ers their sixth consecutive takeaway (including a turnover on downs).
Offensive players loved the play that unfolded before them.
"It's nice seeing them flying around, making big hits and just playing football," Davis said. "It was beautiful."
After much of the damage was done, a 40-7 49ers lead to be exact, Seahawks return specialist Leon Washington scored the first special teams touchdown by an opponent against the 49ers this season when he returned a kickoff 92 yards for a touchdown late in the third quarter.
Though frustrating, the return was of little consequence.
It certainly didn't spoil the moods of the players, who have rebounded from an 0-5 start to win five of the last eight games.
Dixon, easily one of the most energetic members of the team, rejoiced in the win by waving a 49ers flag in the south end zone to the delight of the 49ers Faithful.
"It felt good having a little fun with it. We work so hard all week, every week, all year. When we win games like this, you have to have fun. You have to forget it soon, so it's just savoring the moment."
The 49ers will cherish Sunday's win for the rest of the night, then get back to work for a quick turnaround Thursday night in San Diego.
Injury UpdateThe 49ers public relations staff announced the following injuries after Sunday's win: guard Mike Iupati (stinger), linebacker NaVorro Bowman (hamstring) and linebackers Joe Staley (hand) and Takeo Spikes (hand). Both linebackers returned to the game after sustaining their injuries. Willis' hand will be re-evaluated on Monday.