Preseason training camp is an endless grind of sweat and anxiety. From opening day physical exams through final roster cuts, NFL players are brought together for their team's annual summer ritual.
The San Francisco 49ers camps have evolved since the first one in 1946. In the early days of pro football, players returned from their off-season jobs and used summer sessions to lose weight, study the playbook and prepare for a 12-game season.
Now the NFL Players Association's Collective Bargaining Agreement lays out specific schedules for a unified reporting date, two-a-day practices, contact scrimmages and team meetings.
Although some veterans are a lock to make the club, many start from scratch each season. Waiting in the wings are numerous college hot shots and wide-eyed rookies sporting fresh legs and boundless energy. Throw in the endless stream of capable free agents and the competition for roster spots is fierce.
Since 1946, the 49ers have utilized eight different football facilities for summer training. Listed here are some training camp highlights and misadventures.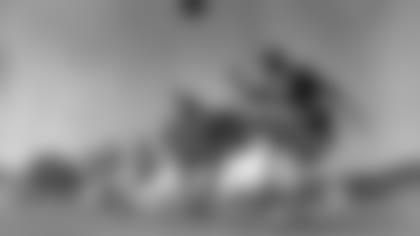 The 49ers very first training camp was a homecoming for war heroes. On the first day of August in 1946, 50 men reported to Menlo College in hopes of earning one of the club's 32 roster spots. Nearly 90 percent of the prospects were World War II military veterans. They saw action at virtually every major battle of the war, from Okinawa in the Pacific to Normandy in Europe.
Jesse Freitas, a quarterback with the original 49ers team, earned a Bronze Star at the Battle of the Bulge.
"Most of us had experienced rough conditions before," Freitas said in an interview in 2014. "Football was just a game. I don't think anyone considered football particularly difficult after returning from overseas."
Running back Joe Arenas was awarded a Purple Heart after being wounded at Iwo Jima. The former U.S. Marine summed up the attitude of most of the 49ers original players. 
"I figured I've been through a lot more than what happens on the football field," Arenas said. "[Combat duty] gave me the attitude that 'You can't hurt me.'"
The 49ers franchise began as a bare-bones operation run out of an office-warehouse on the city's Embarcadero by team owner Tony Morabito, coach Buck Shaw and a handful of helpers. Without the benefit of a college player draft, they persuaded military veterans and local football stars to sign with the 49ers for minimal salaries. 
Prior to camp's official opening, Shaw spent a week in mid-July with the quarterbacks he had recruited to run his offense—Frankie Albert from Stanford and Santa Clara's Freitas. Shaw was well-acquainted with both men. He coached at Santa Clara from 1929-1942 where he tutored Freitas during the early 1940s. And just up the road in Palo Alto, Shaw watched Albert lead Stanford to an undefeated 1940 season and a victory over Nebraska in the Rose Bowl.
To fill out the roster, Shaw and Morabito focused their attention on Bay Area football talent. They recruited former college players from Stanford, Cal, University of San Francisco, San Jose State, St. Mary's and Santa Clara who were familiar to local fans and provided box office appeal. Some of the club's initial players also saw action with armed forces teams like St. Mary's Naval Pre-Flight School (Moraga, CA) and Fleet City (Shoemaker, CA). 
"We could have signed 80 or 90 players of repute," Shaw explained to local reporters on the opening day of camp. "(Assistant coach) Jim Lawson and I decided to take only boys that we knew or those we saw in the service games around here."
While Shaw and Morabito searched for athletic talent, the rest of the 49ers four-person staff attended to administrative duties. Lou Spadia had just turned 23 when he was honorably discharged from the U.S. Navy and landed an office job with the upstart team in his hometown. During his 30 years with the 49ers, he would rise through the ranks as business manager, general manager and finally team president.
"We didn't know anything about running a football team," Spadia said in an interview shortly before he passed away in 2013 at the age of 92. "Everything was new to us. We had part-time coaches. We scrambled to find equipment. There was no equipment manager so that became my job. For our first road game I thought, 'This is great. I get to travel.' Then I realized I had to unload the baggage from the planes and get it to the stadium."
Shaw laid down the law before the first practice emphasizing discipline and hard work. Since most of the men had military experience they were well prepared for the physical and mental toil of summer workouts.
There was one notable difference at that first training camp. Players did not get paid. However, they did receive three cafeteria-style meals a day and bunked two-to-a-room in the Menlo College dormitories.
Shaw posted the club's daily agenda near the meeting room. Except for a few minor changes, the 49ers camp schedule has remained nearly the same for 75 years. 
Retire/Lights Out: 10:30pm
After 10 days of practice in pads, Shaw organized the club's first intrasquad scrimmage at San Jose State's Spartan Stadium. Albert led the Red squad, while Freitas called signals for the White team (Red and white were the original colors of the 49ers as a nod to Santa Clara, Tony Morabito's alma mater). The two quarterbacks were in obvious competition for the starting QB role. 
It quickly became clear Albert had a distinct advantage over Freitas. Shaw's playbook called for extensive use of the T-formation, which seemed tailor made for Albert. At Stanford he had run the formation under coach Clark Shaughnessy, known as "the father of the T-formation," and easily picked up the nuances added by Shaw. 
Norm Standlee also caught Shaw's attention. Standlee starred on the Chicago Bears 1941 NFL Championship team prior to the war and immediately earned the respect of his teammates. Shaw noted his fullback returned from military service a bit heavy at 265 pounds. During two-a-day sessions, Standlee trimmed down to 245 and moved with the agility he displayed as an All-Pro in 1941.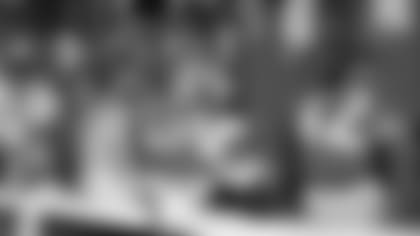 "He has more speed for a big man than any fullback I've seen," Shaw told reporters. "Getting hit by him will be just like getting hit by an automobile."
As the 49ers first-ever exhibition match approached, the players and coaches were anxious to board the team's initial United Airlines flight to San Diego to meet the Los Angeles Dons. Spadia was perusing his checklist of pre-game chores when his heart skipped a beat.
"We finally realized that we had a game coming up. We had all these uniforms and equipment and no way to transport them," Spadia said. "At a surplus store out on Market Street, they were selling old Marine Corps duffle bags for $1 each. I bought 40 of them and they became our equipment bags."
The 49ers, and their football gear, made it to San Diego where they played at Balboa Stadium in the club's first competition against another All-America Football Conference team. They defeated the Dons 17-7 in front of an estimated 10,000 fans.
In the first quarter, Standlee plowed over defenders from the one-yard line to cap a 52-yard drive and record the first preseason score in 49ers history. Tackle/kicker John Mellus booted the first extra point. Before the half ended, Mellus added a field goal from 25 yards out.
It was a satisfying start to a 75-year journey.
Prior to the 1947 training camp, Morabito made national headlines by trying to sign two of the best college football players in the country, Heisman Trophy winners Glenn Davis (1946 recipient) and Felix "Doc" Blanchard (1945 recipient). Morabito enticed Davis by selecting the speedy halfback in the first round of the 1947 AAFC Draft, the 49ers first-ever draft pick.
Known as Army's "Touchdown Twins," Davis and Blanchard were backfield mates at West Point and led the Cadets to an 18-0-1 record in 1945 and 1946. Although the two young Army officers had military commitments to fulfill, Morabito planned to have Davis and Blanchard suit up for the 49ers during their annual furloughs and weekend leaves of absence. Army brass ended Morabito's dream by prohibiting soldiers on military leave from participating in activities for personal profit.
Though unable to land Davis and Blanchard, Morabito provided another pioneering moment in 1947 by signing Wally Yonamine, the first man of Japanese descent to play pro football. Yonamine came to the 49ers by way of Hawaii, where he was a speedy halfback at Farrington High School. He never played college football, but Morabito and Shaw were convinced Yonamine's athleticism would carry over to the pro game.
Just months after Jackie Robinson snapped major league baseball's color barrier, and barely a year after WWII ended, Yonamine courageously strapped on a 49ers helmet. He started three games in 1947, gaining 74 yards on 19 carries, while nabbing three passes for 40 yards and posting 156 yards on kick returns. He also played a valuable role in the secondary as a sure tackler who provided outstanding pass coverage.
Coach Buck Shaw added a little extra fire and urgency to the 1950 camp. After the 1949 season ended, the AAFC disbanded and the 49ers were one of three teams, along with the Cleveland Browns and Baltimore Colts, admitted to the NFL in 1950.
With their first draft pick as a member of the NFL, the 49ers brass selected a player for the ages, future Pro Football Hall of Famer Leo Nomellini. An overpowering tackle from the University of Minnesota, Nomellini became the cornerstone of San Francisco's offensive and defensive lines. For 14 seasons, he played every 49ers game—266 contests in all. During his first five NFL seasons, he started at both offensive and defensive tackle and earned All-Pro honors at both positions.
Shaw counted 25 veterans and 35 rookies at training camp in 1950 hoping to land one of 32 roster spots. Among the newcomers were a trio of hulking linemen—second-round selection Don Campora, third rounder Ray Collins and free agent Clay Matthews. In the 22nd round, the 49ers nabbed receiver Billy Wilson. They also acquired receiver and kicker Gordy Soltau in a trade with the Cleveland Browns.
Shaw noted the size and strength of his new rookies and after the first summer practice said, "The veterans look a little scared and that's good. Past performances mean nothing in this new league."
Running back John Strzykalski, the 49ers workhorse in the AAFC, proudly claimed the 1950 squad was the best he'd ever seen. Standlee was named 49ers team captain for the third-consecutive year.
Unfortunately, in 1950 war appeared on the horizon again - this time in Korea. Several NFL players were inducted for military service and whispers around the league centered on suspending competition.
As the players reported to the Menlo Park camp for their annual medical exams, the gossip was not about their height, weight and physical condition. More important was their military draft board classification.
In mid-August, over 7,000 fans in Lodi, CA had a chance to see the 49ers intrasquad scrimmage at the Grape Bowl. The main attractions were Nomellini and Campora. Both men played in the annual College All-Star Classic on a Friday in Chicago, hopped on a plane immediately after the game, and returned in time for the 49ers scrimmage in Lodi on Saturday. They were operating on just a few hours of sleep.
Bob Celeri, a rookie quarterback from California, engineered three scoring drives as the Blue squad beat the Reds 21-7. Joe Perry carried the ball just five times but attracted one of the biggest ovations of the day after he scored on a 42-yard run.
The jet-lagged rookie linemen earned high praise from assistant coach Lawson.
"They played good ball," he said. "They stayed right in there and took care of themselves. You don't manhandle guys like Nomellini and Campora."
Among the final roster cuts was kicker and running back Joe Vetrano, a member of San Francisco's original team in 1946. As the 49ers assimilated into the NFL in 1950, only six players remained from the club that originated in the AAFC - Standlee, Strzykalski, Bruno Banducci, Alyn Beals, Frankie Albert and Visco Grgich.
After nine years at Menlo College, the 49ers reported to camp in Menlo Park for their final summer session in 1954. Among the newcomers reporting to the field that day was a solidly built running back named John Henry Johnson. After playing one year in the Canadian Football League, Johnson signed with the 49ers and became the final piece to the Million Dollar Backfield, joining Y.A. Tittle and running backs Hugh McElhenny and Joe Perry. All four men would earn enshrinement in the Pro Football Hall of Fame.
After his first practice with the three running backs, Tittle was elated. He told San Francisco Examiner sports editor Curly Grieve, "Dream backfield is right. When I turn around and take a look, I sure think I'm dreaming. I'll have a rocking chair job this season. All I have to do is fire to those three rockets."
In the final scrimmage open to fans at Menlo College, nearly 5,000 boisterous onlookers filed in to get a look at the club. After several hard-hitting plays, a skirmish broke out between the offensive and defensive units. It started after McElhenny, seeing contact for the first time since a shoulder injury, was knocked out of bounds by Matthews and came up swinging. Minutes later, McElhenny provided the play of the day, hauling in a 45-yard pass from Tittle after wrestling the ball away from a pair of defensive backs.
San Francisco opened the 1954 preseason at Kezar Stadium against the Fort Ord Warriors. Among the former 49ers serving in the Army at Fort Ord and playing for the Warriors were defensive end Ed Henke and defensive back Jimmy Powers. But it was clear most of the 19,779 fans in attendance were there to see Fort Ord running back Ollie Matson. The San Francisco native, who earned acclaim at Washington High School and USF, was also serving military duty and was the centerpiece of the Warriors backfield.
Matson's return to Kezar Stadium was overshadowed by a powerful San Francisco club.
McElhenny handled the football just four times and scored on three of them. He hauled in a 51-yard touchdown pass from Tittle, reached the end zone on a 39-yard dash and added a 25-yard scoring run. The 49ers posted four TDs in the first quarter before Shaw removed his starters. San Francisco routed Fort Ord 42-14.
As the summer session wound down, it was clear the 49ers Million Dollar Backfield was ready to earn its money. During the 12-game 1954 season, the 49ers rushed for 2,498 yards and topped the NFL with 28 ground touchdowns and a 5.7-yard average. Johnson recorded nine touchdowns, Perry ran for 1,049 yards and eight touchdowns, and McElhenney posted six touchdowns while averaging 8.1 yards per carry, best in the NFL.