The 49ers Museum co-hosted an event with Wonder Workshop on Tuesday, September 15, to announce an educational partnership to benefit students.*
On Tuesday, September 15, the 49ers Museum presented by Sony co-hosted an event with Wonder Workshop, a Kickstarter-funded Silicon Valley startup, to announce an educational partnership to further both organizations' goals of making Science, Technology, Engineering, and Mathematics (STEM) more accessible and engaging for kids.
Now in its second year, the 49ers STEM Education Program provides a learning platform for students in grades K-8, teaching content-rich lessons using the STEM principles of science, technology, engineering and mathematics. The 49ers STEM Education Program is preparing to host more than 60,000 students to participate this school year.
The partnership will enable the 49ers STEM Education Program to integrate programmable robots, Dash and Dot, into its curriculum to engage students in coding and robotics through hands-on active play.
"It doesn't matter unless the experience is meaningful and relevant," said 49ers Museum Director Jesse Lovejoy. "Our program does that for students and we want to continue to do that for students. Through introducing things like Dash and Dot…we're trying to make sure that kids have the best possible time while they're here and start to get introduced to new, cool technologies."
As the leading professional sports organization in the support of STEM learning concepts for youth, the 49ers have demonstrated a commitment to education and innovation.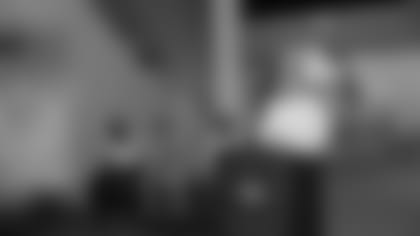 Jed York, 49ers CEO, addresses students and local media about the organization's commitment to education.
"My family has always tried to… push education," said 49ers CEO Jed York. "I think through things like our free STEM programs here and elsewhere… we've always tried to be innovative in what we do in education."
In conjunction with the partnership, the 49ers Museum presented by Sony is creating a set of lesson plans that will introduce Dash and Dot with the football theme to children, furthering the mission to extend learning beyond the classroom and encourage coding and active play in kid's everyday lives. In addition, the 49ers Museum presented by Sony and Wonder Workshop are co-developing a five to 10 lesson curricula that will be distributed to more than 100 schools in the Bay Area already using Dash and Dot in the classroom, and to any other class that is interested in doing so. The lesson plans will be free to download, and aligned with Common Core educational standards.
WR Torrey Smith, who incorporated a STEM education station into his multi-sport Torrey Smith Foundation camp this past summer, attended the event to show his support of STEM education.
"It's amazing to me to see how the Bay Area and this organization have embraced STEM," Smith said. "I'm just glad to be part of it."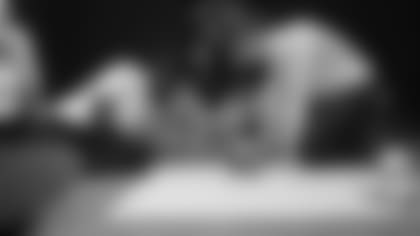 *WR Torrey Smith and Wonder Workshop Co-Founder and CTO Saurabh Gupta work with students to program a 49ers-clad Dash to move across the room. *
Following the partnership announcement, students from Barron Park Elementary in Palo Alto, Calif., demonstrated how coding through Dash and Dot work.
As Barron Park Elementary experimented with Dash and Dot, the students saw their robots come to life powered by their own coding imaginations and were able to gain essential problem solving and critical thinking skills.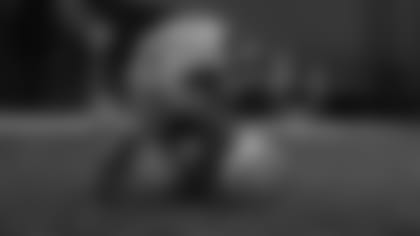 Programmable robot, Dash, appeared at the 49ers Museum presented by Sony on Tuesday, September 15, complete with a custom-fitted 49ers helmet.
To learn more about Dash and Dot, please visit the Wonder Workshop website here.