The African American Ethnic Sports Hall of Fame announced recently that 8 retired professional athletes will be inducted at its annual induction ceremony in Oakland.
The African American Ethnic Sports Hall of Fame is dedicated to honoring black and other ethnic sports legends, and will induct 8 retired professional athletes and honor 10 community leaders. The special event will take place on Saturday, February 9, 2008, at the Temple Hill Theater (Mormon Temple) located at 4780 Lincoln Avenue in Oakland.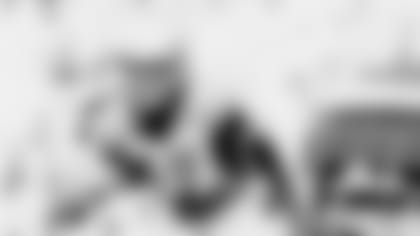 On the night former 49ers star Eric Wright was inducted last year, he expressed a depth of gratitude that many honorees have felt.
"This is the first time I've ever been inducted into a Hall of Fame," Wright said. "I really understand what this Hall of Fame is all about. We have retired and active players make excuses for not accepting to be inducted into this Hall of Fame because they don't think this Hall of Fame's platform is big enough. There is nothing like this anywhere. … This really touches me."
The black-tie optional event will begin with the Hall's signature "VIP Reception with the Stars" at 6 p.m., followed by dinner at 7 p.m. and the induction ceremony at 8 p.m. in the Theater. Two Bay Area pro football stars from the 1960s, defensive backs Jimmy Johnson and Fred Williamson, will be among the honorees.
Jimmy Johnson, a 6-2, 187-pound two-way star from UCLA, was the first of three first-round draft choices of the San Francisco 49ers in 1961. The brother of former world decathlon champion Rafer Johnson, Jimmy played wingback on offense and as a defensive back at UCLA. He also was an outstanding track star, a 13.9-second high hurdler and a 25-foot broad jumper.
Johnson, who was born March 31, 1938, in Dallas, Texas, intercepted five passes as a defender in his rookie season and also did well after he switched to receiver in 1962, when he caught 34 passes for 627 yards and four touchdowns. But he distinguished himself after moving to cornerback in 1963, which resulted in him being named All-Pro four times and entering the Pro Football Hall of Fame in 1994.
Fred ("The Hammer") Williamson was a standout with the Oakland Raiders after graduating in 1960 from Northwestern, where he was well-schooled on the football field by coach Ara Parseghian. Williamson became an All-Pro cornerback, earning the nickname "The Hammer." Playing for the Raiders and the Kansas City Chiefs, Fred had the distinction of playing in Super Bowl I.
Arriving in Hollywood in 1972, he was immediately signed to play the lead opposite Diahann Carroll on her TV series "Julia." He moved fast up the ladder. Spearchucker Jones was his character in the classic Robert Altman film MASH, and then he was in Otto Preminger's Tell Me You Love Me. Fred has directed and acted in more than 40 films.
Other inductees: Hal Perry (Basketball), Cherrie Sherrard (Track & Field), Chuck Muncie (Football), George Carty (Track & Field), Dr. Harry Edwards (Sports Activist), and Chauncey Bailey (Wendell Smith Media Award**) .
"The event allows us to recapture, remember and honor some of the greatest athletes ever who have become living legends," said former Bay Area sportscaster Martin Wyatt, a member of the nominating committee. "These athletes have a rich history worth telling, one that reflects commitment, determination and dignity."
The AAESHOF is a 501 (c) (3) nonprofit organization, and is dedicated to the development of opportunities for young, less fortunate people to gain exposure to positive aspects of life, and honoring heroes and heroines from the past and present.
The event is the Hall of Fame's major scholarship fund-raiser for students to attend colleges and universities. It helps students from economically challenged backgrounds fund their education through our "Academic Achievers Award Program."