The 49ers were well represented at the fifth annual Football Camp for the Stars last week at Valley Christian High School in San Jose. Coaches, alumni and even a member of the team's current roster participated in the camp that stressed football fundamentals to athletes with Down Syndrome.
Created by Valley Christian football coach Mike Machado, the South Bay camp was the first of its kind and has since sprouted two more offerings in Colorado and Pittsburgh.
The Pittsburgh camp is run by 49ers defensive line coach Jim Tomsula and his wife Julie, who got involved with the program because of their daughters who attend Valley Christian.
"We heard about the camp and asked if we could help," Tomsula told TV49 after leading campers through tackling drills. "This is something you look forward to all year long."
Machado created the camp to honor the contributions of his team manager Andrew Watson, who has helped the Valley Christian football program for 15 seasons.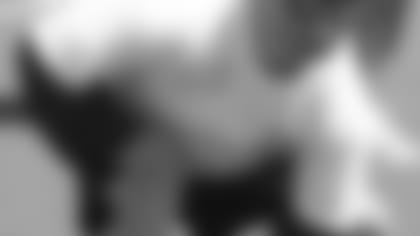 "He's been on the sidelines, leading our team out to the field, but then goes to the sidelines and roots them on from there," Machado explained. "I wanted to create something where he was going to be the guy on the field, it was going to be about him and he was going to be the star for once."
Each year, 50 campers attend the annual two-day camp, where they star in a wide variety of football activities ranging from throwing passes to demonstrating touchdown dances. Now in its fifth year, Machado is pleased to have the continued support of the 49ers since the camps creation.
"To have a professional organization and professional athletes involved out here, rooting them on and working with them, for a lot of them, it's a dream come true," he said.
Machado was also moved to have support from fellow coaches, including Tomsula who he admires dearly.
"When you cut your kids loose to play for a coach, he's the type of coach you're hoping your kids get," Machado said.
Similarly, Tomsula was happy to lend his support to Machado.
"We know they don't need us, but to let us come out here and be a part of it is a great honor," Tomsula said. "From my personal perspective, to see the 49ers really rally around something like this, it speaks a lot about our organization."
In addition to Tomsula, 49ers offensive coordinator Greg Roman and offensive line coach Tim Drevno gave campers instruction and encouragement.
But that wasn't the only 49ers presence around. Former 49ers offensive lineman Ron Stone and defensive lineman Dan Stubblefield were coaching up the campers as well.
So was former 49ers defensive lineman Rhett Hall, who was there along with his wife and their kids, including son Rhys who has Down Syndrome. Hall served on the steering committee for the camp and he and his wife coordinated food for the camp.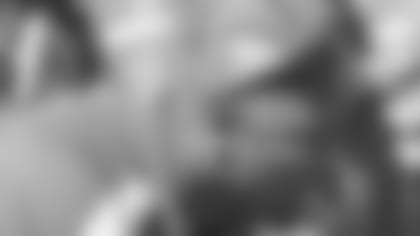 Stubblefield, who has helped coach at Valley Christian, takes a lot of pride in the camp and its positive impact.
"Not only the pride in doing it," he said, "but the pride in watching those guys being excited coming back every year."
Like Stubblefield, wide receiver Kevin Jurovich is also heavily associated with both the 49ers and Valley Christian. As a graduate of the school and one of Machado's former players, Jurovich was eager to help out.
"I think it's so important to give back to the community," Jurovich said. "People that are blessed to have a platform to be in the public eye, I think it's good to give back and teach what you've learned.
"It's a nice opportunity for these guys to play football and it's nice to be out here, back home at my high school. It's a great event that these guys put on."
All 50 campers will be rewarded for their efforts in the form of the 49ers Week 1 High School Player of the Week Award. The team's youth football coordinator Jared Muela announced the news at the end of the camp's award ceremony.
"They were incredibly excited and they're so deserving of this award," Muela said. "We give it to people who exemplify passion for the game and integrity. That group holds true to that."
Prior to the 2011 season, the campers will be featured on 49ers.com and will also be honored at a 2011 home game.