*L to R: Alumnus Steve Bono, Mick Hamlin, Katherine Bracken, Tom Ryan, Dena Zwingle, Marian Simpson, David Romeri, and Yasmine Davis
* On Tuesday, October 13, the San Francisco 49ers hosted its annual Community Quarterback Awards Luncheon at the Citrix Owner's Club in Levi's® Stadium, celebrating six Community Quarterback Awards finalists and one overall winner.  The 49ers Community Quarterback program, as part of the NFL Charities Community Quarterback Awards efforts, recognizes dedicated local individuals who devote their time to improving the lives of Bay Area residents.  The program, now in its 15th year, calls for nominations of Bay Area community volunteers who demonstrate leadership, dedication and a commitment to bettering their communities. The six Community Quarterback Awards finalists each received a $1,000 grant for their non-profit organizations, and the winner of the award received a $10,000 grant for her organization. The luncheon included a plaque presentation by former San Francisco 49ers Quarterback Steve Bono and concluded with a stadium tour. The winner and finalists were recognized in a pre-game, on-field ceremony at Levi's® Stadium during the 49ers matchup against the Baltimore Ravens. Keep reading to learn more about our 2015 Community Quarterback Awards finalists and winner.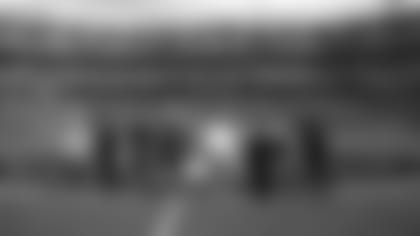 *This year's Community Quarterback Awards finalists and winner were joined by Alumnus Quarterback Steve Bono as they were recognized during the October 18 pre-game ceremony.
2015 Community Quarterback Awards Finalists:
Katherine Bracken, Friends of Pleasant Hill Library
Yasmine Davis, Make A Birthday Wish
Mick Hamlin, Mountain View Police Activities League
David Romeri, Loaves & Fishes 
Tom Ryan, ConXion to Community
Marian Simpson, East Bay Children's Theatre
2015 Community Quarterback Awards Winner:
Dena Zwingle, Court Appointed Special Advocates of San Mateo County
Through her volunteer work for Court Appointed Special Advocates (CASA) of San Mateo County, over the last 14 years, Dena Zwingle has provided support and advocacy to 11 foster children, offering comfort and hope to vulnerable youth who have been abused or neglected.  CASA of San Mateo County pairs children who have come under the protection of the Court with a caring, community volunteer who visits the foster child weekly and advocates for the child's health and well-being in an overburdened child welfare system that is difficult to navigate.
Her heartfelt compassion has transformed lives.  "I have had 11 CASA children," said Dena. "And I've loved every one of them."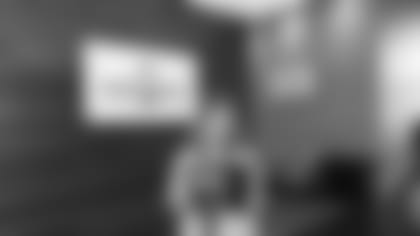 *2015 Community Quarterback winner, Dena Zwingle, poses with her commemorative plaque.
Dena meets with each foster child weekly and provides consistent support during traumatic events and transitions. She builds close relationship with each child and through her Court Reports and appearance at hearings, makes recommendations to Juvenile Court Judges so that they can make the most informed decisions possible about each child's future.
Several of her CASA children had been called "unadoptable," but Dena fiercely challenged that label. Children blossom under her care. Dena's advocacy efforts have resulted in 5 "unadoptable" children being placed into permanent, loving families. At the request of many new adoptive families, Dena has volunteered to take on the role of "aunt" until the child is thriving in his new home.
Dena has improved dramatically the lives of 11 foster children in the last 14 years with her steadfast dedication and unwavering faith in the intrinsic worth of each child. CASA of San Mateo's County's model of service delivery requires CASA Volunteers to meet with each child weekly.  Dena has logged more than 3,000 hours of service. 
In honor of Dena's tremendous dedication, the 49ers Foundation will make a $10,000 donation to CASA of San Mateo County.