The San Francisco 49ers Foundation recognized six outstanding community members Wednesday afternoon as it hosted the 10th annual Community Quarterback Luncheon at Kingfish Restaurant in San Mateo. In honor of their contributions to the community, the Foundation and NFL Charities presented $15,000 in grants to the winner and five finalists, all Bay Area community volunteers who were nominated for their demonstration of leadership, dedication and a commitment to bettering their communities. The winners were joined by 49ers alumni Steve Bono and Dennis Brown.
Former 49ers quarterback Steve Bono emceed the event, sharing the incredible stories of each of the five highly-deserving finalists, as well as overall winner Fernando Aguilar, a San Francisco resident who has dedicated thousands of hours in service efforts and is a long-time volunteer with the Boys & Girls Clubs of San Francisco.
Aguilar accepted a $10,000 grant through the 49ers Foundation and NFL Charities as the winner of the Community Quarterback Award, which will go to the Boys & Girls Clubs of San Francisco and Camp Mendocino, where he spent time as a camper, counselor and an adult volunteer over the past 20 years.
"The Boys & Girls Club was there for me, and has been there for countless other forgotten youth in San Francisco for the past 119 years," Aguilar said. "Their influence was paramount. As long as I live, it is my privilege to do for the Club and the community at large whatever I can."
The 49ers Foundation also recognized five finalists including Adrian Aguilar (Sunnyvale Community Services), Jeff Burnham (TurningWheels for Kids), Keala Keanaaina (San Mateo Police Activities League), Elenore McGorty (Mercy Retirement and Care Center) and Tracy Redig (Lifehouse). Each of the finalists received $1,000 in grant money for the respective organizations they have dedicated their time to.
"This year's winner and group of finalists were really unbelievable in their diversity, commitment and the number of hours that they volunteered," said Joanne Pasternack, Director of Community Relations/49ers Foundation. "It ranged from a young man who is just about to graduate from high school who has been volunteering for a community-based organization for four years, twice a week, to a 93-year-old woman who's been volunteering with an organization that serves low-income seniors for over 30 years, and really, everything in between. We had a police officer, we had a school teacher, we had a woman who is recovering from a battle with breast cancer, and all of these individuals found time to volunteer."
The 49ers Community Quarterback program, as part of the NFL Charities Community Quarterback efforts, recognizes dedicated local individuals who devote their time to improving the lives of Bay Area residents. The program is in direct alignment with the 49ers mission through their year-long, award-winning RESPECT campaign of Respect for Families, Schools and Communities.
"The Community Quarterback Award program is important to the 49ers because it enables us to recognize individuals who are taking time out of their days to engage in philanthropy and to give back to the community at large," Pasternack said. "It's very difficult for anybody to carve time out of their day, and the folks who are being recognized with the community quarterback awards are going above and beyond, and contributing to organizations and to our community in a significant and meaningful way."
In addition to the grants and recognition luncheon, each of the finalists and the winner were presented with plaques, and will be acknowledged during an on-field presentation prior to the upcoming 49ers home game against the Seattle Seahawks on Dec. 12.
For more information on the Community Quarterback Award winners, see their individual profiles below.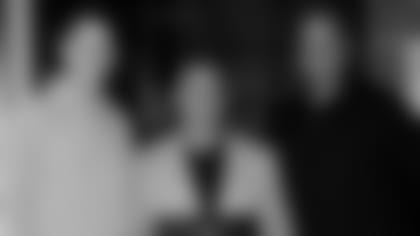 A San Francisco resident, Aguilar attended the Mission Clubhouse as a child and spent his summers at Camp Mendocino, where he has decided to allocate the grant funds. As a camper, counselor and adult volunteer, Aguilar has been involved with the Boys & Girls Club of San Francisco for more than 20 years and has been a dedicated contributor. In 2004, he joined the Purple Kumquats, a group of volunteers who work on essential construction projects. Since that time, he has become a project manager at Camp Mendocino, leading the group in projects like building a water line across the Noyo River, installing a hot water system, planting new grass for a ball field, installing new lights in the dining hall, paving entrance roads and countless other projects.
He has also dedicated himself to bettering the organization by bettering his own knowledge, learning how to garden so that he could provide services to the youth with the camp's garden program, which aimed to introduce fresh food and gardening skills to urban youth. After taking classes to learn these skills, he spent time working with the campers to plant garden crops and fruit trees, and then took an additional six weeks of classes to earn a composting certificate, which allowed him to lead the camp's composting program as well.
In addition to learning how to garden, Aguilar also took classes in bike repair to fix up the 50 mountain bikes donated to the camp through a program that he started. When the bikes were in bad shape after a summer of use, he took classes and learned how to fix them, and continues to maintain the upkeep of the bikes every summer, as well as leading campers on trail rides.
"Fernando wears many hats and is often challenged to oversee projects that take several years to complete while ensuring the long-term commitment of his crew, all of whom are volunteers themselves," said Jenny Beck, BGCSF Development Director. "He lives the mission of our organization – he is the 'productive, responsible and caring citizen' that we guide all club members to become."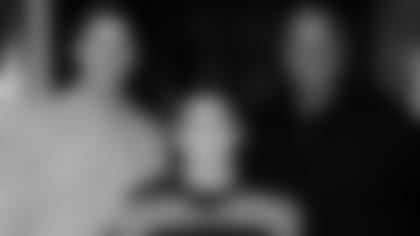 Adrian Aguilar** – This 18-year-old San Jose resident, who accepted the grant on behalf of the Sunnyvale Community Services organization, has volunteered his time twice a week for the past four years during the school year and even more during the summer months to help prevent homelessness and hunger for Sunnyvale residents. His involvement in aspects of the organization, including summer food programs, sorting and packing backpacks for low-income students, organizing donations, and assisting with food inventory has been paramount for Sunnyvale Community Services.
"It is rare to find such dedication, commitment, and compassion in a young person, and he possesses all three aspects," said Marie Barlahan, Director of Sunnyvale Community Services. "Adrian is by far one of the most dedicated and hard-working student volunteers at our agency. He always comes in with such enthusiasm, and his dedication and compassion sets him apart from many young people his age."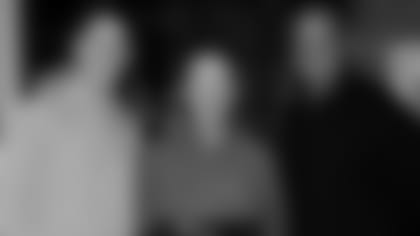 Jeff Burnham** – One of the original founders of TurningWheels for Kids, Burnham has volunteered his time and expertise to the organization, which is a non-profit charity dedicated to providing a new bicycle to every underprivileged child that has ever wanted one. Besides providing countless hours brainstorming the name, logo, tagline and marketing material for the organization, the San Jose resident has supported the mission of TWFK as an active role model. After arranging to have a bike donated to one particular in-need child, Burnham realized that the youngster, who had never owned a bike before, did not know how to ride one. Burnham spent an entire Saturday teaching him to ride his new bike, and continues to ride with him almost every weekend.
"Jeff is the most deserving person I know for this award," said TWFK co-founder Donna Matney. "He is our unsung hero. From the core of his existence he wants to make a difference for kids in our community. He is incredibly kind and cannot turn his back on any needy person. He is a role model, and is changing lives one kid at a time."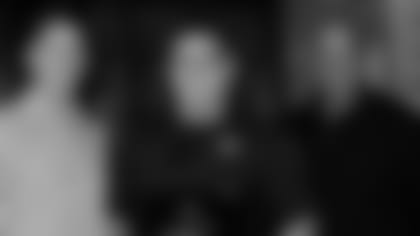 Keala Keanaaina** – In December 2007, Keanaaina founded the PAL Rugby Program in response to what he saw as a need to reinstall values to the Pacific Islander youth in San Mateo county who were at risk of failing school, getting into trouble with the law and had gang involvement. In three years, more than 125 teens have been identified and recommended for the program, which has been a catalyst to prevent gang affiliation and teach education and life skills. As the assistant coach, general manager and a mentor to the teens, Keanaaina led the team to Nationals in Utah, and has had success with higher GPAs, school attendance, graduation rates and lower recidivism.
"Keala and his wife have six children," said Paul Pak, Executive Director of PAL. "He is a San Mateo police officer, an assistant coach for the San Mateo High School football team, and works with the Tongan Interfaith Council to improve community relations. Among that, Keala created a powerhouse Rugby team while bringing families together and rejuvenating an entire community."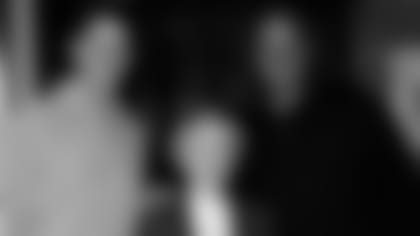 Elenore McGorty** – This 93-year-old Amameda resident started volunteering 30 years ago at the Mercy Retirement and Care Center Brown Bag Program. Since then she has served in various capacities for Mercy, gathering produce and bread from farmers markets and local bakeries, sorting donated food, creating bags for distribution, managing all required paperwork, and serving as a spokeswoman. Through it all McGorty has still dedicated thousands of hours in the Brown Bag Program, which provides free groceries for low-income senior citizens, even while facing with her own health challenges.
"Elenore's dedication to community seniors' health, her heart, her loyalty, and her leadership make her stand head and shoulders above others," said Krista Lucchesi, Director of the Mercy Brown Bag Program. "Her actions share love and encouragement to help improve the community, and creating this program has impacted the lives of a most vulnerable population."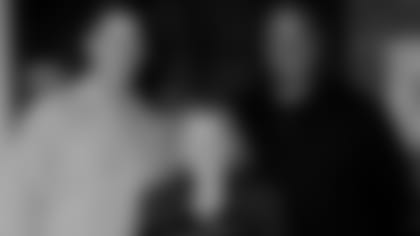 Tracy Redig** – For the past 10 years, Redig has volunteered her time with the Lifehouse Agency, an organization which provides critical life services to clients with developmental disabilities. Even after being diagnosed with breast cancer in March, Redig has continued to serve the agency and extended her five-year position as co-chair of the Great Chefs and Wineries Committee. She underwent three operations in the month before the fundraising event, which brought in roughly $350,000 for Lifehouse, but still dedicated her energy to oversee all of the event details.
"Tracy is amazing in her passion for Lifehouse and for helping individuals with developmental disabilities," said Nancy Dow Moody, Lifehouse President and CEO. "Her work involves countless volunteer hours. Tracy leads with her unfailing dedication, commitment, and heart to help those less fortunate in our community."