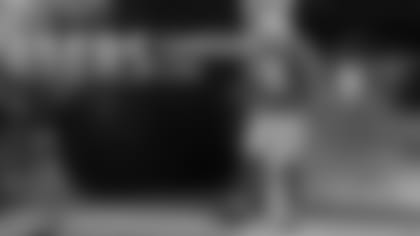 **The 49ers official mobile application, 49ers Gameday Live, is now available for iPhone, Android and Blackberry devices. 49ers Gameday Live allows fans at Candlestick Park, through a Wi-Fi connection, to view multiple camera angles and watch the NFL RedZone live on their smartphones. All fans will have the ability to follow real-time statistics (including drive-by-drive stats, box-scores, standings and player statistics) and catch the latest news and twitter feeds on the team, regardless of their location.
"49ers Gameday Live is another way we are improving our game day experience at Candlestick Park for our fans," said Paraag Marathe, 49ers Executive Vice President of Football and Business Operations. "The application provides our fans with another avenue into the latest information about the team and gives them the opportunity to follow the game even closer while at the stadium."
Fans interested in downloading the free application should go to the Android Market, the iTunes Store or the MobiHand application store. HP TouchSmart screens with the 49ers Gameday Live Suite version are available in the Rambus Press Box for media to sample.
49ers Gameday Live is powered by YinzCam. YinzCam's products allow teams to leverage their digital-media assets and provide fans with new engaging in-game experiences on smartphones.
"As a die-hard football fan, I can imagine nothing better than following a game's drive-by-drive stats and watch the RedZone Channel inside the stadium, on my own smartphone," said Priya Narasimhan, Chairman and Founder of YinzCam, Inc., "YinzCam is thrilled to have an opportunity to work closely with the 49ers to launch this new fan experience."