When Mike Singletary talks to his players about three phases of football becoming one, it's not coach speak. It's a fundamental belief.
The family-oriented approach Singletary has instilled in his players doesn't go in one ear and out the other. It's manifested in the form of players helping each other's various charitable causes, as well as spending time with one another away from the football field.
Just because the veteran players reported for training camp on Saturday, didn't mean it was the first they had seen teammates away from the 49ers facility. Many of the players were frequently involved in each other's off the field activities, where they collectively strengthened their bond and desire to get back to the playoffs in 2010.
"All offseason I've been around a lot of the guys, and everybody's talking about football," said safety Dashon Goldson, who received plenty of help for his annual football camp. "Everybody's excited about it. That's a good thing."
Under Singletary's leadership, the 49ers have put family first.
"It's like a brotherhood. If you help me, I'll help you. But more than that, we're teammates and I think that's how we win on the field, because everybody is helping each other," fullback Moran Norris said. "We're together like a family. Coach Singletary stresses family and we definitely have it."
Norris had a handful of teammates fly out to his hometown of Houston to support his annual football camp and dinner. Norris welcomed offensive teammates like Alex Smith, Michael Crabtree and Frank Gore to the event, as well as defensive players like Joe Staley, Takeo Spikes and Goldson.
"We have a great group so it's not hard," Smith said. "It's easy to spend time with each other and hang out. We did a bunch of things together, especially me, Frank and Vernon (Davis). I love hanging out with those guys, so it was fun."
All the plane rides, appearances and quality time spent in the community can be traced back to the 49ers head man, who has a father-like leadership quality when standing in front of his players and coaches.
"I really feel what Coach Singletary is doing here. I feel that it's important and it works," Goldson said. "I've been on teams where we spent a lot of time together and we did successful things throughout the season. I would say it's important."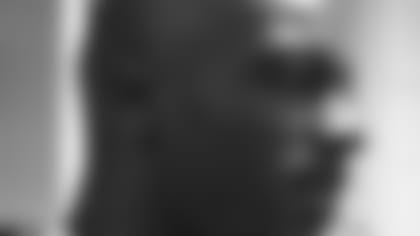 The same opinion is shared by Willis. The 49ers defensive captain and team leader said the volume of team bonding off the field was a result from the environment Singletary has established.
"It's part of the camaraderie. It's a brotherhood," Willis explained. "A lot of guys have a lot of things that they like to do and they want their teammates to be a part of, we're all brothers, so if we can help each other out, then we're all for it."
But the players are also all for enjoying each other's company. That's why many attended the most recent ESPY Awards in Los Angeles. The group of players, (Willis, Spikes, Goldson and others) all sat together and enjoyed the entertainment.
However, they didn't appreciate the winner of "Best Play," which happened to be Brett Favre's game-winning touchdown pass last season against the 49ers.
"Seeing that kind of ticked me off a little bit," Goldson said. "But it just got me ready to get back in the mix of things."
With the 49ers family back in house for what figures to be a demanding camp, the players are going to see a lot more of each other than they did the previous month where they weren't obligated to.
"We're ready to play ball," Gore said. "We'll just stay as one and try to get better every day out there on the practice fields. We're ready."