Over the last decade, the 49ers roster has been littered with local football talent.
Part of the reasoning behind that fact comes from the local pro day workout conducted yearly at 49ers headquarters in the offseason.
The team held its local pro day for 2010 on Wednesday, welcoming in over 30 draft eligible players who either played high school or college football in the Bay Area.
"The Bay Area has great football. The high school programs around here to the colleges, have legacies of their own, longstanding traditions of playing football," explained 49ers personnel assistant William Homer. "We've been able to tap into it over the last 5-10 years by bringing in local guys. It's a good tradition, hopefully it will continue and one of these guys will keep it going."
Upon arriving at team headquarters, the players underwent height and weight measurements, before listening to a speech from head coach Mike Singletary. For many of them, that in itself was an experience they'll forever cherish.
"When I first pulled up the facility, I was shell-shocked. I never thought I would get the opportunity to be in the facility and listen to Coach Singletary speak," said Lindenwood wide receiver and former St. Ignatius product Marcel Thompson. "It was almost a surreal moment, but I'm just glad he took the opportunity to talk to us."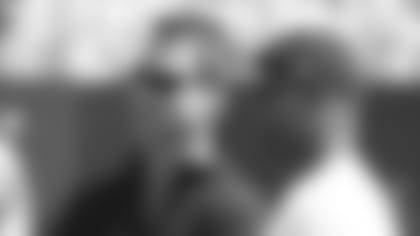 After Singletary's briefing, the players from some of the top high school programs locally (De La Salle and Valley Christian to name a few) to college programs within the area (Cal, Stanford and San Jose State) worked out on the practice fields for the 49ers entire coaching and scouting staffs.
"That's extremely important for these guys, because everyone who had their eyes on them, scouts and coaches, will be there in our draft room," Homer added. "At a usual school pro day, you maybe have a couple of guys there. The more eyes you have on you, it can only benefit these guys in the process."
Having all the coaches and scouts on sight only added to the intensity on the practice fields.
"It was a beautiful day today, the sun was shining, and it was just a good atmosphere," said San Jose State wide receiver and former Valley Christian standout Kevin Jurovich. "It's good to see local guys from the Bay Area. You grow up playing with some of these guys, so it's nice to hang out with them."
Once on the field, the players proceeded to go through a light warm up led by assistant strength and conditioning coach Mark Uyeyama. They followed it up by running 40-yard dashes and three-cone shuttle tests.
"I don't know my times yet, but I think everything went well," said Illinois State and former De La Salle cornerback Christopher Garret. "The only thing you can do is do your best. I've been training up to this point and I feel confident in what I did today, especially with the shuttles. Hopefully everything turns out good in the end."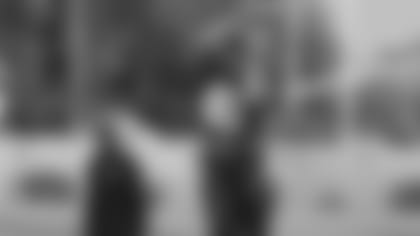 If things turn out positively for any of this year's local day participants, a lifelong dream would certainly come true.
"It would be special," Jurovich said of suiting up in a 49ers uniform. "The only word that comes to mind is that it would be very special. I would be very honored. I'd work hard every day and I'd be someone that's good to have in the locker room."
With the draft eight days away, the local prospects are pleased to have given it their all during the draft process. Now it's just a matter of waiting to hear their name called.
"There's three days of the draft, so there's three days of stress," Jurovich explained. "I probably won't have to worry during those first two, but the last day, I'll be a little stressed and a little anxious just to see what happens with everything.
"But the job for me is day one. It's just the start of a long career and I'm not putting too much value into that one day. I'm definitely excited to know where I'll be going."